France to end diesel and petrol car sales by 2040
France's new environment minister Nicolas Hulot has announced plans to end the sale of petrol and diesel cars by 2040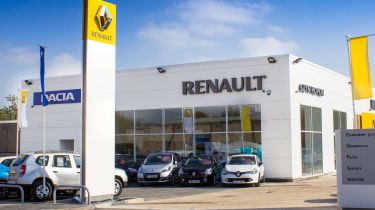 France is set to end all petrol and diesel vehicle sales by 2040, its new environment minister, Nicolas Hulot announced.
The plans form a part of the new French president Emmanuel Macron's ambitions to make France carbon neutral by 2050. In an environmental conference today, Hulot said "We are announcing the end of the sale of gasoline and diesel cars by 2040."
• Clean Air Zone expansion could see diesel cars charged to enter UK cities
However, Hulot failed to specify if this would mean a ban on the sale of petrol and diesel cars, and how the plan would be carried out. The minister also failed to clarify whether the plans included hybrid vehicles.
The news comes just a day after the Swedish carmaker Volvo announcing it would no longer launch new cars solely powered by internal combustion engines, but rather with hybrid and electric tech on board.
France's move to end diesel and petrol car sales by 2040 will place greater emphasis for Renault, Peugeot and Citroen – carmakers all partially owned by the state – to pursue hybrid and electric models in the future. In his speech, Hulot said the target would impose a "heavy" burden on domestic car makers.
In the UK, registrations of electric and plug-in vehicles eligible for the plug-in car grant recently passed the 100,000 mark.
Would a similar ban work in the UK? Tell us your thoughts in the comments below...