Government to review cyclist-pedestrian safety amid tragic collisions
Following a fatal accident in 2016, the Minister for Transport announced an urgent review into the safety of cyclists and pedestrians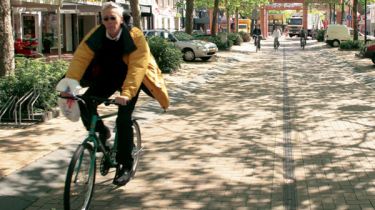 The Government has announced a review into cycle safety, which could see new offences equivalent to death by careless or dangerous driving introduced for cyclists.
The announcement follows the conviction of Charlie Alliston, 20, who was sentenced to 18 months in a young offenders institute after he fatally collided with Kim Briggs, 44, in east London in February 2016.
Transport Minister Jesse Norman welcomed the review saying: "We've seen the devastation that reckless cycling and driving can cause and this review will help safeguard both Britain's cyclists and those who share roads with them."
He added: "It's great that cycling has become so popular in recent years but we need to make sure that our road safety rules keep pace with this change."
Alliston was a teenager when he collided with Briggs on Old Street, London on a fixed-gear track-racing bike with no front brakes; the bike was deemed illegal for use on public roads. He was found guilty of bodily harm by "wanton or furious driving".
Since 2010, the Government has trebled spending on cycling initiatives. As a consequence for the increased number of cyclists on British roads there has been a rise in the of number incidents between cyclists and vehicles. Over 100 cyclists were killed in the UK in 2015 and more than 3,000 injured after incidents involving vehicles.
What hasn't been noticed until recently is the increase in cyclist and pedestrian incidents. Two pedestrians were killed in 2015 after accidents with a cyclists, with a further 96 injured.
Do you think cyclists should have the same rules as drivers? Let us know below...