Subaru investigates unauthorised vehicle inspections
Uncertified staff said to have inspected cars at two Subaru factories in Japan; probe follows similar announcement from Nissan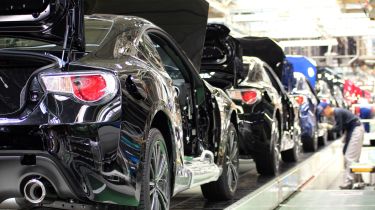 Subaru has launched an internal investigation after finding evidence unauthorised staff have been inspecting vehicles at two of its Japanese factories.
The Japanese government requires carmakers to carry out thorough vehicle inspections before cars are shipped from the factories in which they are made. The process checks cars' steering, brakes and other essential elements, and Subaru is understood to employ around 250 inspectors, who typically go through a training process lasting between two and six months.
An internal probe revealed, however, that uncertified candidates still in training had been inspecting Subarus prior to them leaving the factory. It's not yet clear whether a recall will be issued to properly check the cars inspected by the unauthorised staff, but it's understood that up to 300,000 vehicles could be affected were such a recall to take place. Reports indicate the unauthorised inspections have been carried out for several years.
The news follows hot on the heels of a similar announcement from Nissan, who recently suspended production across its Japanese plants after finding approximately 34,000 Japanese-market cars may have been inspected by inappropriately trained staff.
Do you own a Subaru? Let us know your thoughts in the comments section below...