London Taxi Company loses appeal to trademark black cab shape
Court of Appeal upholds 2016 High Court ruling preventing the London Taxi Company from trademarking its shape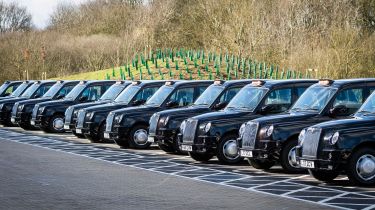 The London Taxi Company has lost an appeal to retain exclusive rights to the shape of its legendary 'black cab', with the Court of Appeal stating the shape is 'not distinctive enough'.
According to news agency Press Association, the Coventry-based manufacturer - now trading as the London Electric Vehicle Company (LEVC) - attempted to trademark its distinctive black cab shape to stop rival manufacturers producing their own black cab variants.
• New TX London Taxi ride review
Lord Justice Kitchin and Lord Justice Floyd upheld a ruling made by high court judge Mr Justice Arnold, who in January 2016 ruled that the shape was not a "valid registered trademark".
Wednesday's case dismissal paves the way for LEVC's rival Frazer-Nash Research, which along with Ecotive, produces the hybrid-electric Metrocab, which bares resemblance to its LEVC black cab rival. While the Court of Appeal dismissed the trademark case, the London Taxi Company may now take its case to the Supreme Court.
• New 'TX' electric London Taxi priced at £55,599
Lawyer Mike Gardner outlined how difficult it is for manufacturers to trademark its designs. He said: "The London Taxi Company has been trying to prevent a rival manufacturer from producing a new style of London taxi which it claims infringes its intellectual property rights in the original shape."
"The case illustrates how difficult it can be for anyone to obtain a permanent monopoly to protect the shape of something as a brand – even where that shape is iconic."
What do you think of the latest ruling on the black cab shape? Let us know below!