Volkswagen hedges Brexit bets with UK banking licence discussions
Volkswagen Group investigates UK banking licence to secure future ahead of post-Brexit regulatory changes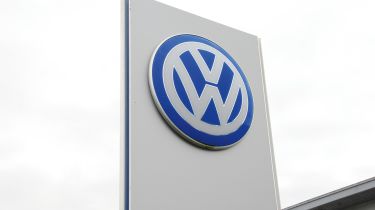 Volkswagen has confirmed it is in discussions with the Bank of England to secure a UK banking licence so that it can continue offering PCP and other finance deals following Brexit.
Volkswagen Financial Services (VWFS) is currently the UK's largest car finance provider. It operates in the UK under a German banking licence, an arrangement facilitated by the EU 'passporting' system. This allows banks and other financial services to set up shop in countries across the EU and EEA (European Economic Area) without having to obtain individual licences in every country in which they operate.
Once the UK leaves the EU it will likely be judged a "third country" by the passporting system – an assessment that would bring with it trading restrictions and limitations. Volkswagen has confirmed it is in talks with the Prudential Regulation Authority – the Bank of England's financial services regulatory body – to obtain a full UK banking licence and ease any future difficulties such a scenario might bring.
VWFS' chief executive, David Maloney, told the Financial Times: "Discussions with the UK regulators, in particular the PRA, may result in VWFS making an application for UK banking licence. Should we pursue this path and establish a UK regulated retail bank, it would diversify our funding sources whilst helping to alleviate post-Brexit uncertainty and ensure we continue to provide lending products."
VW's mooted UK banking licence follows a similar move by Ford, which started offering retail savings accounts to consumers earlier this year under the Ford Money brand.
Ford blames Brexit for £65million loss. Read the full story here...