New car CO2 emissions reach five-year high
DfT figures show average new-car CO2 emissions reached 128.3g/km in September; WLTP and diesel slump likely culprits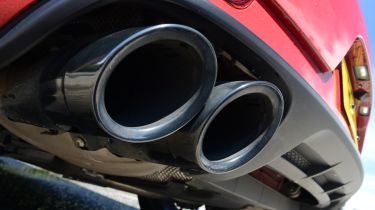 The amount of recorded carbon dioxide (CO2) emitted by an average new car was higher in September this year than at any point since July 2013.
Figures from the Department for Transport show the average amount of CO2 emitted by a new car registered in September stood at 128.3 grams per kilometre (g/km), up from 122.9g/km in August. Not since July 2013 has a higher average figure (128.7g/km) been logged.
• Best electric cars to buy 2018
Previous research from our sister publication BuyaCar.co.uk revealed average CO2 emissions rose for the first time in 14 years in 2017. That increase was ascribed to buyers turning their backs on diesel cars, which emit less CO2 than their petrol counterparts.
By contrast, while sales of diesel cars were down 31 per cent in 2017, the introduction of new WLTP (World harmonised Light vehicle Testing Programme) assessment criteria could well be responsible for the bulk of this latest increase.
Recording figures using WLTP methods, which measure emissions in a more relasitic way to the previous NEDC system, would explain why the amount of recorded CO2 emitted by cars has increased significantly, despite cars becoming cleaner.
Figures from the Society of Motor Manufacturers and Traders (SMMT), for example, show when two different cars were measured using the same criteria, new models introduced in 2017 produced, on average, 12.6 per cent less CO2 than the cars they replaced.
So while the recorded increase in CO2 emissions may have increased on paper, the actual amount of CO2 emitted by new cars may not have increased by as much as the figures indicate. 
Average new car CO2 emissions increase for first time in 14 years
Department for Transport figures uncovered by BuyaCar showed average new car CO2 emissions were 121.1g/km over the first ten months of 2017 and were on course to exceed the 120.3g/km recorded in 2016. Once the full year's figures were collated, it was revaled average XO2 emissions were 121.04g/km, up 0.8% on 2016.
The statistics, from data recorded by the Driver and Vehicle Licensing Agency (DVLA), showed that CO2 emissions for new cars have fallen by an average of 4.02g/km annually since 2003.
• Diesel could save owners £380 per year
Car dealers sold 16% fewer diesel cars - which emit less CO2 than their petrol counterparts - in 2017 than in 2016 following tax rises, stiffer parking charges and threats of inner-city bans for diesel cars.
Addressing the rise, Tamzen Isacsson, director of the Society of Motor Manufacturer and Traders (SMMT), said: "If industry is to meet challenging CO2 targets getting more of the latest low emission diesels onto our roads is crucial, as they can emit 20% less CO2 than the equivalent petrol models."
Isacsson blamed "confusion around government air quality plans and taxation" for the drop in diesel sales, and warned that: "If new diesel car registrations continue on this negative trend, UK average new car CO2 levels could indeed rise this year".
The Government has previously warned it would "intervene firmly" if progress on tackling climate change by cutting CO2 emissions continued to stall.
Partnership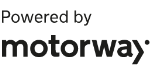 Need to sell your car?
Find your best offer from over 5,000+ dealers. It's that easy.
A Department for Transport spokesman said: "We will seek to maintain ambitious targets and our leadership position, and intervening firmly if not enough progress is being made.
"Our ambitious Clean Growth Strategy… includes investing nearly £1.5 billion in accelerating the rollout of ultra-low emission vehicles by 2020 – generating business opportunities and leading to cleaner air and lower greenhouse gas emissions."
Recent diesel tax increases and the threat of inner-city charges are designed to tackle the higher levels of harmful nitrogen oxides and particulates that diesels produce. But they also appear to have impacted the car industry's plans to cut CO2 emissions by selling diesels.
"Many customers are telling us that they want to avoid diesel, even if it means spending more on fuel" says Austin Collins, managing director of BuyaCar.co.uk.
"Some feel it's best to avoid the perceived uncertainty surrounding diesel, especially with plenty of economical petrol, hybrid or electric models available; but the efficiency offered by diesel cars still makes them a good option for long-distance drivers or SUV buyers. Risk can be reduced with a finance package that protects you against a sudden drop in value, and a newer Euro 6 emissions standard car."
Are you avoiding diesel because of uncertainty over its future. Give us your views in the comments section…