Consumers confused by car finance packages
Almost three quarters of car buyers take the first finance package offered, with one in 10 "not in complete control" of repayments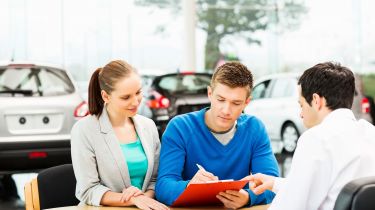 Car buyers are being pushed into finance offers they may not want or understand, with 72 per cent of consumers taking the first offer given, and 10 per cent saying they don't feel in complete control of their monthly repayments.
A quarter of customers taking out finance packages with dealers, meanwhile, said they were less in control of the process than the dealer, while a fifth reported feeling under pressure to take the deal being offered.
Of those struggling with their monthly repayments, 45 per cent of respondents said they had struggled to cut back on other outgoings, while 12 per cent had actually handed their car back and paid a penalty charge for so doing. A further six per cent reported that they had gone so far as to work more hours in order to keep up repayments.
Alastair Crossley from RAC Flexiloan, the company behind the survey, said: "It's easy to see the appeal of driving away a new or nearly new car by paying a low deposit with low monthly payments as this is something that is used by car dealers across the country to encourage us to part with our hard-earned cash.
"But our research suggests just how in control dealers and car finance companies are when it comes to deciding how much buyers end up spending – which is a worry."
What experiences have you had with car finance deals? Let us now in the comments section below…