Majority of car thieves avoid jail
Official figures show the majority of thieves are handed non-custodial sentences following car theft convictions, with fines averaging £198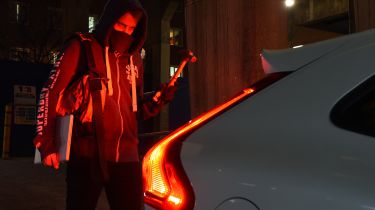 The majority of people prosecuted for car theft are being handed non-custodial sentences, a new analysis of official crime statistics has revealed.
Of the 7,405 prosecutions for theft of a motor vehicle between 2012 and 2016, 3,696 resulted in convictions with sentences handed down. And with only 20 per cent of total prosecutions for theft of a motor vehicle resulting in a custodial sentence, car thieves when convicted, are more likely to be spared jail than not.
• Vehicle thefts jump 30 per cent in three years
Of the convicted car thieves being sent to prison, the average sentence length was 21 months. Offenders spared a custodial sentence were handed fines averaging £198.
London's Metropolitan police force had the highest number of charges of vehicle theft over five years, with 1,490 cases sent to the courts – a fifth of all car theft crimes prosecuted nationally.
The analysis of official Government statistics, carried out by car insurance company Churchill, also revealed a sharp increase in car theft among under 18s, with juvenile convictions increasing by 52 per cent between 2012 and 2016. Churchill also found just under 380,000 cars were reported as being stolen over the same period.
Churchill's head of car insurance, Steve Barrett, said: "As well as being a harrowing experience, having your car stolen can be a huge inconvenience, with many people reliant on their cars on a daily basis. It is, therefore, concerning that so few custodial sentences are handed down for vehicle theft."
Should a higher percentage of car thieves go to jail? Let us know your thoughts below...