Dependence on cars reaches six-year high
Reliance on cars increases for first time since 2012, with majority of drivers say better public transport would encourage them off the road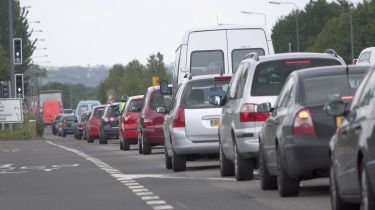 Motorists are more dependent on their cars than at any point since 2012, according to new research, while some 33 per cent of drivers report being either much more or a little more dependent on their cars this year than they were in 2017. 
The data, which comes from a survey of 1,808 people by the RAC, also shows 27 per cent of motorists are using their cars more than they did last year, compared with the 20 per cent who are using them less.
This is a significant contrast to 2017, when 20 per cent said they were using their cars more than in 2016 and 24 per cent were using them less – equating to a 12 per cent shift from more to less car use.
• 'Public transport prices amount to legalised theft'
Reasons given by respondents for using cars more included greater need to transport family members (34 per cent), longer commutes (32 per cent), and friends and family moving further away (27 per cent). 
A further 24 per cent attributed the need to use their cars more to deterioration in public transport, with 44 per cent blaming reliability, 39 per cent condemned higher fares and 33 per cent pointed the finger at cuts in local services. 
Of those surveyed, 59 per cent said they would use their car less if public transport were better – a figure which increased dramatically just after the turn of the millennium, but hasn't changed hugely in the last decade or so.
In addition, 75 per cent of people admitted they would have difficulty living without a car. Of these, 61 per cent said a car is essential for transporting people and going shopping, while 49 per cent felt they need one for visiting people far away and 23 per cent argued there is no other way of getting around where they live. 
Furthermore, 51 per cent of respondents agreed that they are frustrated by the lack of feasible alternatives to using a car for short journeys.
David Bizley, chief engineer at the RAC, commented: "At a time when there is so much effort being put into tackling air quality issues and congestion, it is alarming to see that dependency on the car is actually the highest we have ever seen.
"There is a definite willingness among motorists to use public transport more if only it were better. Consequently, people end up driving by default, as they feel public transport is either too expensive, non-existent or just doesn't go where or when they need it to.
"We must make it easier for public transport to be used on the journeys that the majority of people make most often."
Do you think you are dependent on your car? Let us know below...