Surge in vehicle theft sees insurers pay out record amounts
Insurers pay out £271m to settle theft claims so far this year, as experts cite keyless theft for spike in incidents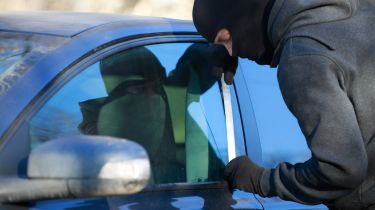 Car insurance companies have seen a 32 per cent spike in the amount paid out following theft claims this year compared to 2017, with policyholders receiving a total of £271 million to settle such claims.
As well as higher payouts, the number of settled theft claims has risen 11 per cent to 41,000, with insurers citing the rise of keyless theft as being partly responsible for the increases.
Total payouts from insurers have also increased. The Association of British Insurers (ABI) says motorists and accident victims have received £6.4 billion – equivalent to £23 million every day – so far this year. The ABI says this is four per cent higher than in the same period last year, and the highest level on record since the organisation starting collecting data in 2013.
Repair bills are also increasing, according to the ABI. The industry body said companies have paid out £3 billion in repair bills in 2018 – up five per cent compared to 2017. The average repair bill currently stands at £2,137, with the ABI blaming sophisticated vehicle technology – such as sensors in bumpers and windscreens – for the rise in costs.
Huw Evans, director general of the ABI, said: "Despite rising claim costs, all drivers will appreciate the fact that the average price paid for motor insurance has been falling this year."
He put this down to "the continued competitive market" and added "some insurers may be reacting to the progress of the Civil Liability Bill that is proceeding through Parliament", which he said will "bring much-needed reforms to the personal injury compensation system".
According to the Government, the purpose of the Civil Liability Bill is to "reduce insurance costs for ordinary motorists by tackling the continuing high number and cost of whiplash claims". It will also reform how the personal injury discount rate is set.
Have you been a victim of keyless car theft? Tell us about your experience below...