Dealers overcharge car buyers £300m a year to boost loan commissions
Some consumers are paying over £1,000 more than they should be when purchasing a car on finance, an FCA investigation has found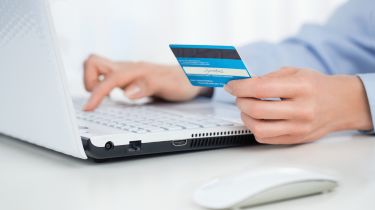 Car buyers in the UK are being overcharged £300m a year by dealers looking to boost their commission, according to the UK's financial watchdog.
An investigation by the Financial Conduct Authority (FCA) found some consumers who buy cars on finance are paying over £1,000 more than they should be during the course of a four-year contract.
• Car finance explained: how to pay for your new car
In its report, the FCA said it was concerned that commission arrangements operating in the motor finance sector could be leading to significant consumer harm.
The organisation highlighted a particular model where broker commission is linked to consumer interest rates and allows the broker to set this rate. This results in a conflict of interest, as the broker has a strong incentive to raise the interest rate in order to make more commission.
The FCA's analysis covered around 60 per cent of the market and found that, on a typical four-year motor finance agreement of £10,000, customers were being overcharged by up to £1,100.
• The best 0% finance car deals 2019
Jonathan Davidson, executive director of supervision for retail and authorisations at the FCA, condemned car dealers for "overcharging unsuspecting customers over a thousand pounds in interest charges in order to obtain bigger commission payouts for themselves".
Davidson described the situation as "unacceptable" and said the FCA "will act to address harm caused by this business model".
He added: "We also have concerns that firms may be failing to meet their existing obligations in relation to pre-contract disclosure and explanations, and affordability assessments. This is simply not good enough and we expect firms to review their operations to address our concerns."
• Car insurance firms face Financial Conduct Authority probe
In a statement, the Finance and Leasing Association seemed to dismiss the report, saying it is "based largely on out-of-date information, and therefore does not reflect the very considerable progress the market has already made in moving away from such structures".
Meanwhile, Sue Robinson, director of the National Franchised Dealers Association, said: "Franchised retailers take rigorous steps to be compliant with consumer credit rules and can only offer car finance under strict conditions."
She urged consumers to "visit reputable franchised retailers and shop around before agreeing any finance deals".
Have you ever been overcharged on your car finance? Let us know in the comments...