What do you think of AutoExpress.co.uk?
Complete our website survey to help improve the Auto Express site, content and user experience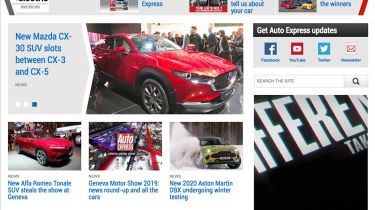 We want to know what you do (and don't) like about our website. Please take a moment to complete our survey and help us improve your user experience.
Auto Express website survey
As an Auto Express reader, we want to know your thoughts and opinions of the content, the layout, and the site as a whole. Is there anything you'd like to see more of? Maybe more EV content or more video? Or perhaps you'd like more consumer advice.
The 2019 Auto Express website survey aims to help us smooth out your browsing experience and give you more of the content you want to see. Click the link below and help us improve AutoExpress.co.uk for you.
Take the Auto Express website survey here.