Speeding offence postcode lottery revealed by new data
Number of drivers caught speeding is nearly 170 times higher in some parts of England and Wales than in others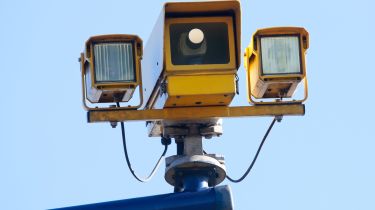 Speeding offences are a postcode lottery, according to new data, which shows the number of drivers caught breaking the speed limit is more than 160 times higher in some parts of England and Wales than others.
Figures from the Home Office show that in 2017-18, some 1,191 road users were caught speeding in Wiltshire, while 199,337 – 167 times more – were in Somerset.
• UK set to adopt EU-mandated speed limiters
The data, which was analysed by Dr Adam Snow for the RAC Foundation, also reveals 2,292,536 speeding offences occurred across England and Wales in 2017-18 – a year-on-year increase of four per cent.
Of these, 44 per cent saw the offender being sent on a speed awareness course, while 34 per cent resulted in a fixed penalty notice being issued, 11 per cent were cancelled and 10 per cent went to court.
Avon and Somerset Police caught 199,337 speeding drivers – the highest of any force and a year-on-year increase in the region of eight per cent.
West Yorkshire Police came second, catching 174,796 (up 42 per cent), while the Metropolitan Police and City of London Police – which had their figures combined – were third with 139,318 (up 58 per cent).
Meanwhile, Wiltshire Police caught the least speeding drivers – just 1,191 of them, up 20 per cent year-on-year. Durham Police detected 8,802 offences (up 18 per cent) and Derbyshire Constabulary saw 10,480 (up three per cent).
• UK's busiest speed camera catches over 50,000 drivers in three years
Steve Gooding, director of the RAC Foundation, said that while the variation in the data could be somewhat explained by factors such as "geographical area, road type and traffic volume", a large proportion would also be a result of differences in "local policing priorities".
He said it was up to high-ranking individuals within the police to "target resources appropriately" and recognise the "issues of greatest local concern".
Gooding added a warning to drivers tempted to break the speed limit that an increase in offences could result in more police operations to crack down on speeding.
What are your thoughts on the speeding offence postcode lottery? Let us know in the comments below...