'The ULEZ is nothing more than a cynical, money-grabbing scam'
The recently introduced ultra-low emission zone in London is just another money making scheme targeting motorists, says Mike Rutherford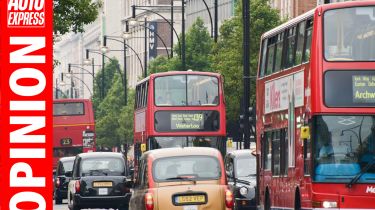 I know a cynical, money-grabbing scam when I see one. And that's exactly what millions of car drivers have been subjected to since 8 April, the day the 24/7 ULEZ (ultra-low emission zone) charge-cum-tax was dumped on us from above. 
For now, the £12.50-a-day rip-off fee only operates in central London and applies to pre-2015 diesels and pre-2006 petrol cars. But my fear is that the capital is merely serving as a test bed before modified versions of the scheme are rolled out across other towns and cities. After all, what happens in London today often repeats itself in different parts of the UK tomorrow. Keep all this in mind when next choosing a car.
• ULEZ: everything you need to know
You've just got to bite the bullet, accept and deal with the fact that local and national governments largely loathe cars and the circa 50 million people who drive or ride in them. The stark reality is that politicians will continue to financially punish drivers of diesels, go a tad easier on users of petrol engines and – for now, at least – be less hostile to motorists in petrol-electric or, preferably, pure-electric vehicles. 
Although London's Labour Mayor, Sadiq Khan, is the godfather of the lucrative ULEZ ruse, don't rule out Conservative, Lib Dem and other councils adopting the same or similar get-rich-quick schemes for their greedy selves. Give it time and Mayor Khan's just-introduced ULEZ charge/tax/fine racket could rake in billions of pounds. He justifies this money-raising exercise by attempting to tug at the heartstrings. For example, an advert for the ULEZ bearing his office's name shows an image of children playing, alongside the words "every child in London is breathing toxic air". Transport for London, meanwhile, adds that on Khan's polluted patch, "air pollution is increasing people's risk of heart and lung disease and asthma". According to Khan, what we breathe in London is "lethal".
His inferences are clear: it's private motor cars that are the (alleged) villains here and that's why their owners should, in effect, hand over daily charges/fines to Transport for London for daring to drive them. Put another way, the Mayor's argument is that many – possibly most – cars and light vans are, via their exhaust pipes, causing serious or lethal injuries to his constituents. Yet as long as the drivers of such vehicles each stump up £12.50 a day, they can continue driving their 'health-damaging' motors.
If they're as bad as Khan claims, why doesn't he just ban them? Because he wants those £12.50-per-day fees. Just as he wants the additional £11.50-a-day Congestion Charge from the same drivers. And Mayor Khan would – for obvious reasons – rather have it than turn it away. The same goes for London parking fees of £5 an hour, or more, charged by the likes of Camden and Westminster councils. They're far too profitable to abandon. 
Sadly, in 2019 there is no greater motoring rip-off than driving a car into London, then parking it. Think £12.50 (ULEZ), £11.50 (Congestion), £40 (to park eight hours) per day. That works out at £320 per five-day week, or around £16,000 a year. Don't pay it or anything like it – in London or anywhere else.
Partnership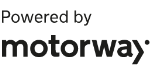 Need to sell your car?
Find your best offer from over 5,000+ dealers. It's that easy.
Do you agree with Mike's views on the ULEZ? Let us know in the comments below...