Two-fifths of drivers considering an electric car as their next purchase
Some 12 million drivers are considering going electric with their next car – an increase of 7.5 million in two years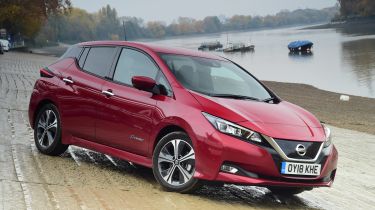 Two out of five drivers are considering an electric car as their next purchase, according to new research. 
Although electric car sales figures have remained in the low thousands each month in recent years, data from Close Brothers Motor Finance's annual Britain Under the Bonnet report – which surveyed 2,000 UK drivers – suggests around 12 million motorists are now considering going electric when they make their next purchase – an increase of 7.5 million in two years.
The survey data is backed up by online data, which show the number of searches for electric cars has doubled in the last two years, while one in five of the 200 UK dealers surveyed by Close Brothers has seen a rise in the number of customers expressing an interest in electric cars.
As a result, one in eight dealers has sourced more alternatively fuelled vehicles (AFVs) for their showrooms in preparation for an increase in demand, while one in seven reported an increase in their AFV sales in 2018. 
Of the 2,000 drivers surveyed, just 24 per cent were concerned about the purchase price of an electric vehicle, compared with 47 per cent in 2018's survey. Meanwhile, the proportion of respondents worried about electric car charging times dropped from 36 per cent to 17 per cent and those suffering range anxiety fell from 43 per cent to 24 per cent. 
Sean Kemple, director of sales at Close Brothers Motor Finance, commented: "While [electric car] sales are still relatively low in real terms, the speed of growth is accelerating, and it looks like we're months, not years, from the tipping point.
"Consumers are becoming more aware of the benefits of AFVs or an electric vehicle – from environmental protection to lower costs of running a car after the initial outlay – and manufacturers are responding to this demand."
Do you own an electric car? Tell us about your experiences below...