Car hire firms ripping off drivers with overpriced insurance excess waivers
Rental companies' theft and damage excess prices add as much as 90 per cent to the total cost of hiring a car, research shows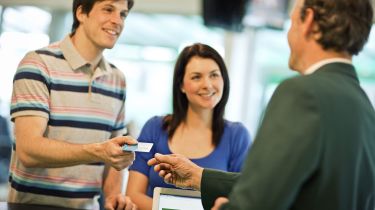 Car hire companies are ripping off drivers with overpriced excess waivers, research has shown.
Taking out an excess waiver for damage and theft when you hire a car can add as much as 90 per cent to the total rental cost, according to a study by TravelSupermarket. For example, an eight-day car hire at Paphos airport with Avis from 27 July would cost £195.16, while the excess waiver would add an extra £174.68.
• Holiday car hire: scams, tips and how to get a cheap deal
The study shows that some excess waivers are up to 579 per cent more expensive than they should be. An excess waiver for an eight-day hire with Hertz from Barcelona El Prat airport from 27 July would cost £189.93 – seven times more than the £27.96 fee for taking out an equivalent, standalone policy.
Excess waivers are not compulsory, but if you don't take one out when you rent a car and the vehicle is then damaged or stolen while in your possession, you could be charged an excess fee by the rental company, probably somewhere between £500 and £2,000.
One way around the car hire companies' expensive excess waivers is to take out a standalone one from a specialist company instead. These cost from as little as £3.49 a day and often cover a wider range of damages, such as tyres and windscreens.
Looking at its list of the top 10 most searched for summer holiday destinations for UK tourists, TravelSupermarket found that Budget's desk at Palma airport in Mallorca had the most overpriced excess waivers, charging 544 per cent more than an independent specialist company.
In addition, Avis' desks at Alicante airport in Spain and Paphos airport in Cyprus overcharge 529 per cent and 525 per cent respectively.
• Car hire industry faces investigation over fraudulent repair bills
Emma Coulthurst, consumer advocate at TravelSupermarket, criticised car hire companies for selling policies for "extortionate amounts" to a "captive audience", accusing them of trying to discourage drivers from comparing excess waiver prices by not listing prices online.
A spokesperson for Avis Budget UK said customer service and transparency fees are of "paramount importance" to the company, adding that customers are allowed to use their own providers and are encouraged to review any charges in the rental contract.
Have you ever paid out for an expensive excess waiver on a hire car? Tell us about it in the comments...