Cars may be banned from London's Royal Parks
Motor vehicles could be banned from driving through The Royal Parks as part of charity's Movement Strategy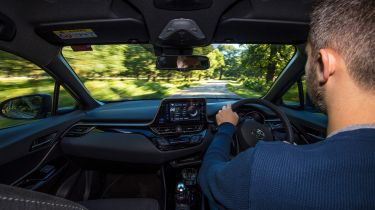 Cars and other motor vehicles could be banned from driving through The Royal Parks as part of a new strategy.
The Royal Parks charity – which is responsible for around 5,000 acres of green space across London – is developing a Movement Strategy to guide its future transport and access-related decision-making.
• Consultation into expanded London 20mph speed limit launched
The charity says it wants to prioritise walking and promote other active modes of transport, while reducing the impact of vehicle-based traffic, with the aim of minimising conflict between different groups of transport users.
In its Movement Strategy discussion paper, The Royal Parks charity says that the park roads are there for the benefit of visitors as opposed to commuters, adding that the through-movement of motor vehicles within the parks will be discouraged over time.
As well as working with Transport for London and any boroughs neighbouring a park, The Royal Parks charity is holding a public consultation to find out people's views on what should be included in the strategy.
• City of London to become first UK region with 15mph speed limit
The deadline to take part in this consultation is 14 July 2019, with the Movement Strategy set to come into effect by the end of the year.
Mat Bonomi, head of transport for The Royal Parks, said: "London's population is projected to grow to 10 million residents by 2035, so more and more people are going to be using our parks to seek refuge from the busy city. We need to be prepared for this and do all we can to ensure that London remains one of the world's greatest cities in which to live."
He added: "The development of our Movement Strategy will ensure we are best placed to manage our parks effectively and efficiently in the future."
From parks to parking, find out how to appeal a parking fine here...