Volvo offers roaming data services for all its new cars
Volvo now provides up to 100GB of roaming data for all its new models as standard, with the addition of a data SIM card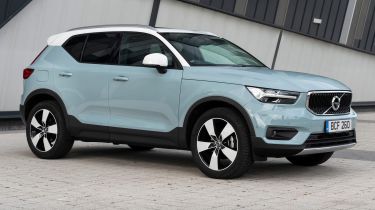 Volvo now provides up to 100GB of roaming data per year for its latest models, thanks to the addition of a data-enabled SIM card. The connectivity service is available on all 2020 model year Volvos at no extra cost and provides buyers with additional safety alerts, a roaming WiFi hotspot and more accurate real-time traffic information.
Volvo's data service offers 12 months of connectivity from the date of its activation. Once the first year of ownership passes, buyers can choose to extend their agreement by purchasing a data plan from Vodafone, with the option of reducing their data allowance should they not require 100GB.
• New Volvos to get road-reading tech from 2020
The service's primary function is to offer additional safety alerts. Planned messages include a "Slippery Road Alert," which claims to inform the driver of prevailing road conditions by gathering data from cars on the road ahead, and a "Hazard Light Alert," which warns drivers of potential accidents nearby.
A WiFi hotspot is also included, offering support for up to eight external devices and providing an internet connection for the car's infotainment system, allowing services such as Spotify and Google to be used independently of the driver's smartphone.
In addition, Volvo's data service gathers traffic information in real time and displays it on the car's infotainment system, along with re-routing options for programmed journeys. Over-the- air updates for Volvo's Sensus navigation system are included as standard, and all of Volvo's roaming services are available for use across 42 European and overseas countries.
Buyers who have already taken delivery of a 2020 model year Volvo can also take advantage of Volvo's new data service with free-of-charge, retro-fit option. The data pack can be fitted during the car's next scheduled service, or by booking an appointment with your nearest Volvo service centre.
What are your thoughts on Volvo's latest connectivity service. Let us know in the comments section below…