Car seatbelt offences rise 17% in a year
Seat belt offences rose from 18,467 in 2017 to 21,626 in 2019, while speeding offences are at an all-time high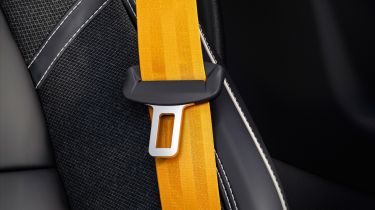 The number of seat belt offences in the UK increased 17 per cent in 2018, while speeding offences are at an all-time high.
There were 21,626 seat belt offences in 2018, compared with 18,467 in 2017. In contrast, the number of Fixed Penalty Notices (FPNs) issued for handheld mobile phone offences fell by 27 per cent, from 52,993 in 2017 to 38,601 in 2018. The Home Office says these figures "may reflect changing police priorities and activities".
• Smart motorway safety to be subject on Goverment investigation
There were 2.5 million motoring offences recorded in 2018 - excluding 354,705 cancelled cases, which is a rise of 3.8 per cent on the previous year. Of these, 85 per cent were speed limit offences.
The number of recorded incidents of speeding has risen gradually since 2011 and now stands at the highest level on record. In addition, careless driving offences - excluding those for use of a handheld mobile phone - saw a 20 per cent increase from 15,334 in 2017 to 18,467 to 2018 - the largest ever rise.
Edmund King, president of the AA, commented: "It is good to see the number of hand-held mobile phone offences drop by more than a quarter, but we must not be complacent as often drivers are still spotted using phones at the wheel.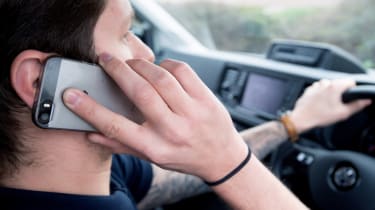 "Only a fifth of drivers say there is a visible police presence on their local roads, so a more prominent presence would help to deter the use of hand-held mobiles and texting at the wheel.
"The majority of the 2.1 million speeding offences were caught by cameras. While cameras are a useful tool available to forces to help enforce the law, roads policing cannot be carried out by cameras alone.
"There has clearly been a targeted effort by forces to stamp out people not wearing a seatbelt, as the number of fines and points issued is at a two-year high. There is no excuse for not belting up as it can save your life and the lives of others.
"For more than a decade the number of specialist road traffic officers has reduced by a third, so we need more cops in cars to tackle bad behaviour as well as continued high profile and memorable road safety campaigns."
Have you ever received a speeding fine? Let us know in the comments below...