Next Bugatti Veyron
The successor to the Bugatti Veyron could be a hybrid, Auto Express has learned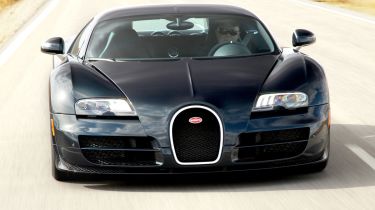 Bugatti is already working on a successor to the Veyron, and it could be a hybrid. It will also be lighter, faster and is likely to bear the Veyron badge again – as Auto Express exclusively predicted way back in 2011.
"We are working on the next super-sports car," Bugatti's chief vehicle engineer, Jens Schulenburg, told us. The next Bugatti is still expected to be the 1,000bhp-plus four-door Galibier, which appeared as a concept in 2009 and could go on sale in 2014 – to coincide with the end of the current Veyron's production run.
The Veyron successor will remain the flagship, though, and debut the very latest technology and materials available. "The big challenge on the next car will be reducing weight – we are looking at some incredible technologies, such as wheels made entirely from carbon fibre. Hybrids are definitely something we're looking at, too," Schulenburg said.
With the current car weighing two tonnes, it would not be a problem to incorporate a set of batteries and motors, plus an engine – as long as the power output beats the current engine's 1,183bhp. If it does, the 2010 Veyron Super Sport's 268mph top speed could be surpassed.