Counting the cost of your car
To celebrate 25 years of Auto Express we've taken a look at how the cost of motoring has changed since we first hit the shelves in 1988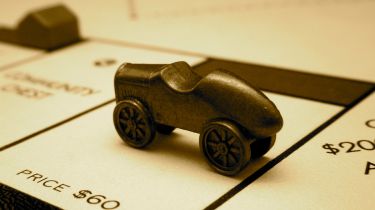 To celebrate Auto Express' 25th anniversary, we thought we'd wind back the clock to see how the cost of motoring has changed since our first issue hit the shelves back in 1988.
Our research shows drivers have been hit particularly hard in the wallet over the past five years. The cost of car insurance has reached new heights, with the average policy costing £1,193. Go back just four years and it was almost half this price. And in 1988, we were paying an average of just £150 a year.
Fuel hasn't fallen below £1.30 per litre for over two years. But a decade ago, we were paying just 76p – so the average 55-litre tank would have cost £42 to fill up; in 2012 it was £75.
It's not only motorists who've been hit; drinkers and smokers have, too. A pack of 20 cigarettes has shot up from £1.48 in 1988 to £7.10 in 2012; a pint of bitter has gone from 88p to £2.80.
But how have car costs fared when compared to inflation? Have drivers really been clobbered hard? Our chart below reveals all.
| | | | | |
| --- | --- | --- | --- | --- |
|   | Litre of fuel | Car insurance | Price of a car | Average wages (gross weekly earnings) |
| 1988 | 36.7p | £150 | £12,207 | £218 |
| 1993 | 49p | £304 | £16,400 | £316 |
| 1998 | 65p | £343 | £19,152 | £393 |
| 2003 | 76p | £588 | £19,585 | £489 |
| 2008 | £1.07 | £650 | £22,399 | £578 |
| 2012 | £1.36 | £1,193 | £27,919 | £609 |
| | | | | | | | |
| --- | --- | --- | --- | --- | --- | --- | --- |
|   | Pint of draught beer | Cigarettes | Price of a house | Newspaper | First-class stamp | Cinema tickets | Pint of milk (pasteurised) |
| 1988 | 88p | £1.48 | £49,355 | 25p | 19p | £2.17 | 26p |
| 1993 | £1.36p | £2.24 | £64,239 | 45p | 25p | £3.42 | 34p |
| 1998 | £1.69p | £3.19 | £86,835 | 45p | 26p | £3.69 | 34p |
| 2003 | £1.94 | £4.24 | £155,485 | 55p | 28p | £4.44 | 36p |
| 2008 | £2.39 | £5.31 | £211,388 | 80p | 36p | £5.20 | 42p |
| 2012 | £2.80 | £7.10 | £233,000 | £1.20 | 60p | £6.37 | 46p |