Britain's most expensive parking space on sale for £400,000
What is the world coming to? £400,000 gets you a double underground parking bay near the Royal Albert Hall.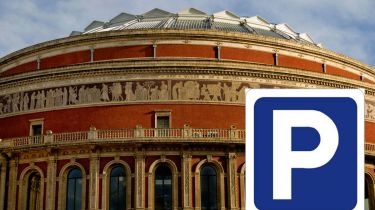 Britain's most expensive parking space is up for sale and it's a snip at £400,000. The exclusive underground space in London's posh Kensington area has room for two cars and costs 15 times the average UK salary of £26,500. Its expensive price tag is also double that of the average UK house price.
• UK floods: dealing with water-damaged cars
The freehold is described as a 'large secure underground parking space ideally situated for an Albert Court or Albert Hall Mansions resident'. After parking their cars, owners can stroll around Hyde Park and Kensington Gardens, both just across the road. Locals probably wouldn't think twice about purchasing this space, either. Property prices in the SW7 area average a staggering £2.3 million.
Agents Hobart Slater are responsible for the sale for the record-breaking bay. A spokesman for the company said: "We've already had plenty of interest in the space."
Is £400,000 unreasonable for a parking space? Well, for the same price, you can park your car 880 yards away at the nearest NCP for 81 years. That's just £35.10 a day. A similar parking space in the same car park went on sale 10 months earlier for £275.000 but the London property market has done its work and now you're looking at a nice round £400k.
• Fire-up the Quattro! Ashes to Ashes Audi Quattro on sale
£400,000 can get you much more elsewhere in the country. A five-bedroom countryside home with conservatory, terraced gardens and double-detached garage in Burnley costs the same amount. You could also get a seven-bedroom detached house with front and rear garden.  Both properties have ample parking.
The latest Land Registry figures show that the pricey parking space is £3,792 cheaper than the average London property price, though.