649 cars a day we check are insurance write-offs
Are you about to pay over the odds for a car too dangerous to be on the road? Don't take the risk...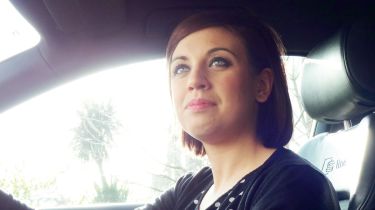 It's got all the extras, the bodywork gleams and you never thought you'd get your dream car for such a bargain. You hand over the cash and drive home to make your friends and family green with envy.
All seems well, but before long the car starts playing up – maybe the steering feels a bit wrong or the brakes aren't as good as they could be. And what's that rattling sound? You take it to a garage and find out it's not fit to be on the road – it's an insurance write-off.
One in 33 vehicles checked by HPI was an insurance total loss – otherwise known as a write-off. This equates to 649 cars per day or nearly 237,000 cars per year. Don't take the risk, get an HPI Check to confirm if a vehicle has a hidden past.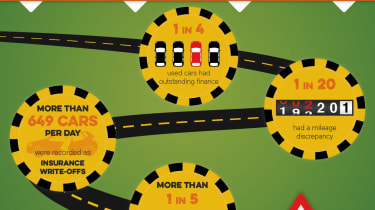 HPI Check saved Naomi thousands
Naomi Copestake, a youth worker from Plymouth almost lost £2,000 when she was taken in by a write-off masquerading as a dream buy. At the time, Naomi was a student with limited funds, but desperately needed a car. She spotted an advert in an online car classifieds magazine and went to view the car at the seller's house.
Naomi admits that she knows nothing about cars, but was going to 'wing-it', until a nagging voice stopped her. She decided to forego half her weekly food budget to do an HPI Check.
"I couldn't believe what was revealed. It was a category D write-off. I would always do an HPI Check from now on. It gives you complete peace of mind," says Naomi.
All vehicles that are written off are put in to one of four categories, depending on the level of its condition. The categories include cars that can be repaired and returned to the road, or ones that are recommended to be totally scrapped and never allowed back on the road again. It is not illegal to repair or return 'written off for salvage' vehicles back to the road as long as the seller declares the facts and provides evidence that the car has passed a Vehicle Identity Check (VIC).
It's all too easy to be taken in by shiny paintwork and a low price, but it could be hiding a multitude of faults that haven't been fixed. Unscrupulous vendors will sell a write-off to make a quick profit but if the vehicle is not properly repaired any price is too high.
An HPI Check will give a used car buyer the complete picture of a vehicle's history, including revealing if the car has been an insurance write-off and if so, which category. This offers protection from paying good money for a vehicle that is not fit for purpose and a possible safety risk.
Know The Risks - The ABI Categories of 'Write-Off'
Category A
Scrap only – i.e. with few or no economically salvageable parts and of value only for scrap metal e.g. total burnouts. These vehicles should not appear on the road.
Category B
Break for spare parts if economically viable. These vehicles should not reappear on the road.
Category C
Repairable total loss vehicles where repair costs exceed the vehicle's pre- accident value.
Category D
Repairable total loss vehicles where repair costs do not exceed the vehicle's pre-accident value.
Partnership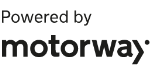 Need to sell your car?
Find your best offer from over 5,000+ dealers. It's that easy.
You should never buy a Category A or B vehicle, as they are unsafe to repair and shouldn't be allowed on the road. Anyone looking to buy a car that has been declared a Category C or D insurance write-off should seek to have it independently checked by HPI® to ensure that it is road worthy before you part with your cash.
Know the Risks
Investing in an HPI Check could save you financial loss and heartbreak by telling you the following: 
Outstanding Finance
1 in 4 vehicles checked by HPI are still subject to an outstanding finance agreement. Those who buy a car which is still on finance could have unwittingly bought a vehicle that is still owned by the finance company, who could claim it back at any time until the outstanding amount is settled.
Stolen
HPI Checks identify more than 30 vehicles per day. Buying a stolen vehicle means you will lose the car and the money you paid for it, when it's returned to the rightful owner.
Write-off
Shiny paintwork might be hiding a vehicle that has been declared an insurance write-off. Whilst some of these can be repaired safely and returned to the road, others are only fit for scrap. The HPI Check not only identifies if a car has been written-off, but also which category of write-off, helping buyers make an informed decision about the purchase. 
Clocked
1 in 20 vehicles checked by HPI have a mileage discrepancy. The HPI Check uses the National Mileage Register of more than 160million mileage readings, alerting car buyers and dealers to potential mileage discrepancies and helping them avoid paying too much for a used car that has more miles on the clock than it appears.
Don't fall victim to dodgy sellers trying to make a fast profit. Conduct an HPI Check® today to help you bag a bargain not a banger.
Visit the AutoExpress HPI Checker or call 0845 300 8905