Top 10 best medium panel vans 2023
There's plenty of choice available in the hard-fought medium-sized van sector. We rank our favourites
As the name suggests, the best medium-sized panel vans offer more space than smaller compact vans, but without the sheer bulk of a full-sized large panel van. This combination makes them easy to drive while still being able to carry a large amount of cargo. 
Most medium vans offer a payload area which can carry at least two Europallets, and their payload weights can often match, or even exceed, those of large vans. It's because of this blend of talents that medium panel vans are the perfect fit for many UK businesses. Typically, the range of body styles available in the medium panel van class isn't as wide as it is with large panel vans but there are often different vehicle lengths and roof heights to choose from.
Modern vans are also fitted with many of the luxuries and technology that you can find in cars from the same brand. Not only does this make them much more pleasant and comfortable to drive every day, but they are also a lot safer than the vans of the past, too.
The majority of the UK's major commercial vehicle manufacturers are present in this class including big names like Citroen, Fiat, Ford, Mercedes, Nissan, Peugeot, Renault, Toyota, Vauxhall and Volkswagen. However, while that's quite a roll call, there are a number of joint ventures in this list, with many manufacturers offering virtually the same van with only slightly different specifications and their own badge on the nose. We'll explain all below.
What are the best medium panel vans?
We've thoroughly tested every medium-sized panel van in the UK to find the very best choices for your business. Read on to see our top 10 picks listed in reverse order below.
10. LEVC VN5
The London Electric Vehicle Company (LEVC) is best known for building the current generation of London Black Cab, the TX, but now the firm is looking to expand its sales reach by branching out into the commercial vehicle market. Its first product is the VN5, a plug-in hybrid range-extender (REx) van that can travel up to 61 miles on battery power alone, and has a total range of around 300 miles once the petrol engine kicks in to drive the electric motor.
That's impressive when you consider that the Ford Transit Custom PHEV has a claimed range of around half that, and means the VN5 could be the perfect choice for business users who need a van that can do a day's work while pumping out very few emissions.
On board, the LEVC VN5 is packed with safety and driving tech, while a tight taxi-style turning circle will appeal to urban users. Downsides? Well, LEVC is still relatively unknown in the van market, while the REx running gear means that there's a high load floor and not quite as much outright carrying capacity as its established rivals.
9. Mercedes Vito
The Mercedes Vito is the commercial sister to the V-Class people carrier. But unlike that MPV, there isn't much in the way of luxury to be found. This is a workhorse with plenty of hard plastics inside, but what it does offer is the prestige of the Mercedes badge for users who seek a van that doesn't live up to the typical stereotypes.
Partnership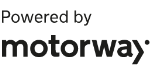 Need to sell your car?
Find your best offer from over 5,000+ dealers. It's that easy.
There are three different panel van lengths - Crew Van, Tourer people carrier and even a Taxi version (although the latter is only available to private hire licence holders). There are two trim levels to choose from - Progressive and Premium - with both offering an upmarket feel when compared to rival vans. A 'Plus Package' is also available which adds in extras such as Tempmatic air conditioning and parking assist.
The engine range comprises four diesel units with up to 187bhp on offer. For zero-emissions driving, the Mercedes eVito is a good choice, and offers 162 miles of range on the WLTP combined cycle.
Inside, kit across the range includes cruise control and crosswind assist, while options include heated seats, LED lighting and rain-sensing wipers.
8. Fiat Scudo
In the van spotting world, you'd be forgiven for confusing the Fiat Scudo with the Vauxhall Vivaro, Toyota Proace, Citroen Dispatch or Peugeot Expert, because they are essentially the same vans. The Ducato is available in panel van, crew cab and platform cab forms, along with the choice of a short or long wheelbase. 
Fiat's 'Magic Cargo' system also makes it easier to carry particularly bulky items. A folding hatch under the passenger seat extends the loading area by up to 3.67m in the regular-sized Scudo, and this further increases to 4.02m in the long-wheelbase Maxi version.
Power comes from a choice of four MultiJet diesel engines. Two 1.5-litre variants offer 101 or 118bhp, while the larger 2.0-litre units produce either 143 or 178bhp. An eight-speed automatic gearbox is introduced as an option with the 143bhp version, and is fitted as standard to the most powerful engine. As per its rebadged rivals, you can also choose an all-electric E-Scudo. Battery choices are 50kWh or 75kWh, with the latter boasting a claimed range of up to 205 miles when unladen.
7. Toyota Proace 
The Proace is another van that's part of the Stellantis platform sharing project. The major difference between the Toyota and the other vans is its sharper looks, but nearly everything else is identical.
Power comes from either a 1.5 or 2.0-litre diesel engine. None of Toyota's hybrid technology has made it across to the van just yet, but an all-electric version is available with up to 205 miles of battery range, according to the official tests. 
Compact, Medium and Long panel van versions of the Proace are all offered, as well as a Crew Cab and People Carrier, which is a more basic option than the Proace Verso MPV.
Like its sister models, the Proace isn't the roomiest mid-sized van, but it offers a more car-like driving experience than some rival vans. Options include blind spot detection, lane departure and a head-up display, while the interior is more upmarket than you might expect. On the move the Proace is a smooth drive, with the mid-spec diesel and above offering refinement and smooth pulling power.
6. Peugeot Expert
Another part of the Stellantis mid-sized van range is the Peugeot Expert. It's essentially the same as the Citroen Dispatch and Vauxhall Vivaro, so which one you choose will depend almost entirely on whether you like the look of the smooth chevron front end of the Citroen, the restrained grille of the Vauxhall or the chunkier letterbox opening on the Peugeot. And that's if you don't like the Toyota Proace or Fiat Scudo instead.
There's nothing wrong with these vans sharing so much, because they are among the most advanced mid-sized vans currently on sale. Cabin comfort is on a par with MPVs (the Expert is the sister model to the Peugeot Traveller eight-seater), while touchscreen infotainment and plenty of soft-touch materials help the cab feel upmarket.
In the back, the Expert isn't the most spacious panel van for sale, but Peugeot offers a through loading facility that allows longer items to be carried into the front passenger footwell. There are two wheelbases and three body lengths on offer, so there should be a van to suit you, while a low floor boosts loading, too. Diesel power leads the way for engine choice, but the e-Expert adds the option of electric drive for van users in need of a zero-emission urban delivery vehicle.
5. Citroen Dispatch
Along with the Peugeot Expert, Vauxhall Vivaro and the other Stellantis vans, the Citroen Dispatch brings a new level of car-sourced technology to the mid-sized van sector. Sure, it doesn't have the sheer cargo space of the Renault Trafic, but if you want a van that's car-like in the way it drives, then it should be on your shortlist.
One of the key features of the Dispatch that makes it so appealing is the level of comfort on offer in the cab. There's room for three, but it's a little tight, so it's at its best when travelling as a pair or solo - where you have elbow room to spare.
Safety features such as blind-spot assist, lane departure warning and adaptive cruise control are all offered, while a touchscreen infotainment system makes an appearance, too.
Other useful features available in the back include power-assisted sliding side doors, which can also be opened by waving your foot under the door. Like the Vivaro and Expert, there's also an all-electric e-Dispatch available if you want to slash your running costs.
4. Vauxhall Vivaro
Until a couple of years ago, the Vauxhall Vivaro shared its running gear and most of its tech with the Renault Trafic. But now that Vauxhall is part of Stellantis, the Vivaro has 'switched sides'. The result is that while the new Vivaro is a little smaller on the inside than its predecessor, it's much more car-like to drive.
One thing that hasn't changed with the switch is where it's made. Yes, the Vivaro can continue to wear a 'Made in Britain' badge on its rear doors, because it's still built in Luton.
The Vivaro comes in three lengths and has a through-loading bulkhead to help carry longer items. Up front, the three-seat layout is a little on the tight side, but the arrangement does offer a bit of versatility if you need it. There's good storage, while the van is comfortable on the move and has a host of safety features from the Stellantis line-up.
Power comes from a set of efficient diesel engines, while the Vauxhall Vivaro Electric offers an impressive claimed range of up to 205 miles when fitted with the larger 75kWh battery.
3. Renault Trafic
The Trafic is a proper old-school, no-nonsense van, but even Renault has added the latest tech to its workhorse as part of its most recent facelift. Like rivals, you can get long and short wheelbase versions, while the Trafic Passenger and Trafic Crew Van offer versatility, too. Renault also offers a range of ready-made conversions for businesses that need a specialist vehicle at short notice.
One great thing about the Trafic is its high-set driving position. With a commanding view of the road ahead, it offers one of the tallest seat heights of any van in the class. Add in the large rear-view mirrors and clever blind spot mirror set into the passenger side sun visor, and visibility isn't an issue in this van.
Under the bonnet, Renault has given all versions of the Trafic a 2.0 dCi diesel, with the option of power outputs ranging between 120bhp and 170bhp. That means even the lowest-powered van has plenty of pulling power and doesn't feel strained when on the move. While the Kangoo and Master have spawned electric E-Tech variants, the all-electric Trafic is still yet to arrive.
2. Volkswagen Transporter
You might be unfamiliar with Volkswagen's van range, but the Transporter has a heritage that's almost as long as VW's itself. The T6 is the sixth-generation of mid-sized van produced by the firm, while the T6.1 that arrived in 2019 added a raft of kit that will be familiar to anyone who's driven a Golf.
Rivals offer greater load volume, but the T6.1 feels like a particularly premium offering thanks to its car-like features. A five-seat Kombi version is also available, along with a California camper version for those that enjoy the great outdoors.
VW's 2.0 TDI diesel comes in 150 and 199 outputs, the latter is fitted with a DSG auto box as standard and comes with the option of 4MOTION four-wheel drive. For the first time in the Transporter's long history, a fully-electric version is also available, the ABT e-Transporter. 
This features the same running gear as the VW e-Golf, and with a range of 82 miles, it won't be suited to long-distance driving but should prove enough for a day's work making urban deliveries. If you require a longer battery range, the ID.Buzz Cargo could prove an ideal alternative.
1. Ford Transit Custom
The Ford Transit is a mainstay of Ford's UK model line-up, and its sales are regularly on a par with the company's popular family models. It's such a big name for Ford that it's used for the full-size Transit, medium-sized Transit Custom and smaller Transit Courier and Connect. It's the Transit Custom that sits at the top of our list here.
The Ford Transit Custom offers an enjoyable driving experience for a panel van, along with competitive payload weights and decent cargo capacity. There are plenty of models to choose from, too, ranging from the Base Leader trim to the high-spec Sport, Active and Trail versions.
What's more, it's fitted with the kind of tech that would've been unheard of in a van even a decade ago. Top-spec Transits feature Ford's SYNC3 infotainment setup, with touchscreen sat-nav, voice control and a host of connectivity options. If you drive a new Ford car, then you'll be more than familiar with this tech, as it's the same as you get in a Focus or Fiesta.
There's a familiar look outside, too, with the Transit Custom featuring a smart looking grille and daytime running lights up front. Go for a Transit Custom Sport and you get vivid colours, sporty stripes and a set of diamond-cut alloy wheels, while the Active and Trail versions add an off-road look inspired by Ford's Ranger Raptor pick-up models, as well as the option of a traction-boosting mechanical limited-slip diff.
This tech doesn't come at the expense of practicality, either. Depending on which model you choose, Ford offers two lengths and a high-roof option, while the Double Cab offers huge carrying ability for a family of five on the move. And if you need more seats, there's always the plush eight-seat Tourneo Custom to consider.
Best medium panel vans 2023
​Choosing the right medium panel van
Buy a medium-sized van, and you're buying a versatile set of wheels. There's usually space for three up front, with a payload area that can handle two Europallets with ease.
In terms of body style, there aren't quite as many options for sale as you'd find in the large van sector, but there's still plenty of choice. Nearly all vans in this sector are of unibody construction, which are therefore harder to strip back to a bare chassis. This means chassis cab options are rare, but there are still plenty of choices when it comes to panel van shapes and sizes. 
Most medium-sized panel vans come in at least two lengths, while others also offer high-roof options. All will come with a steel bulkhead separating the cab from the cargo area, and there will be at least one sliding side door offered. Barn-style rear doors which lock open at 90 and 180 degrees, and can sometimes be fully opened to 270 degrees, usually feature, with a top-hinged tailgate offered as an option, often at no extra cost.
There are five-seat double cab versions of these vans, too, which add windows to the sliding side doors and move the steel bulkhead back to make room for a three-seat bench behind the front seats. If that's not enough seating for your needs, most medium-sized panel vans also come as either basic multi-seat vans (ideal for conversion to a taxi) or more luxurious MPVs with up to nine seats and varying levels of comfort.
One area where there's more choice than ever is in terms of motive power. Diesel still dominates, and most medium-sized vans offer a variety of power outputs ranging from modest to punchy. Alternatively, an increasing number of van manufacturers are moving towards more eco-friendly drivetrains, meaning that there are an increasing number of hybrid and fully electric vans to choose from.
Need more space? These are the best big panel vans on sale now...