Peugeot Expert van review
The Peugeot Expert brings MPV-style tech, safety and efficiency to the mid-sized van sector
The Peugeot Expert had a complete overhaul in 2016, with a new platform, improved looks and a range of safety kit added to the equipment list. All of this should make the Expert popular with middleweight van buyers in the UK, although with a number of strong rivals in the sector, it will have its work cut out to make an impact.
There are three sister models to the Expert - the Citroen Dispatch, Toyota Proace and Vauxhall Vivaro. All four use the PSA Group's EMP2 platform, which is also used in passenger cars such as the Peugeot 308, Vauxhall Grandland X and Citroen Grand C4 Spacetourer. As a result, the Peugeot Expert and its siblings are  more car-like to drive than many other rival vans, while it also means some of the latest safety tech seen in mainstream production cars is available.
The Expert has been beefed up over its car relatives so that it can cope with heavy commercial loads, with heavy-duty suspension and revised power steering designed to handle bigger loads. The rear suspension set-up has been designed to reduce intrusion into the load bay, and there's plenty of room in the back for two Euro pallets in all models.
Three body lengths are available, and they sit on two wheelbases. The Expert Compact bridges the gap from the smaller Peugeot Partner and the rest of the Expert range, with a shorter wheelbase of 2,925mm and an overall length of 4,600mm, but you can still fit two pallets inside. The standard van is 4,950mm long, while the Expert Long measures 5,300mm. Both have the same 3,275mm wheelbase.
More reviews
In-depth reviews
There is also a six-seater crew van in standard and long body guises, plus a platform cab on the standard wheelbase only, for those that want to fit a specialist body on the chassis. However, like the Citroen variant, the Expert only comes in a single roof height. A maximum payload of 1,458kg is available on vans with 2.0-litre diesel power.
The BlueHDi diesel range meets Euro 6 emissions standards, and they offer the best economy and emissions in the mid-sized van sector. The BlueHDi 100 has a 1.5-litre engine that delivers 99bhp, while the BlueHDi 120 and BlueHDi 180 models have a larger 2.0-litre engine with 119bhp and 178bhp outputs (there was a 148bhp BlueHDi 150 engine also offered, but this is no longer available). The 99bhp and 119bhp engines have a six-speed manual gearbox as standard, while the 178bhp version has an eight-speed automatic as standard with steering wheel paddle-shifters. Torque figures range from 210Nm to 370Nm. The most powerful 178bhp engine is only available in top-spec Asphalt trim.
Peugeot introduced the electric e-Expert to the range in 2020. This features the same running gear found in cars such as the Peugeot e-2008, so there's a 134bhp electric motor and 50kWh battery for a range of 148 miles, plus the option of a larger 75kWh version for a WLTP-certified driving range of 211 miles.
Partnership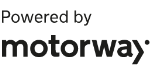 Need to sell your car?
Find your best offer from over 5,000+ dealers. It's that easy.
The Expert range starts with the S, although this still gets twin sliding side doors as standard, a full steel bulkhead, 16-inch wheels, ESC, central locking and deadlocks, driver and passenger airbags, DAB radio with Bluetooth, front electric windows, cruise control and a driver's seat with height, rake, reach and lumbar adjust. S models are offered with the BlueHDi 100 diesel in standard and long body styles, or electric drive in the standard length.
Move up to Professional trim, and goodies such as air conditioning, electrically heated mirrors and a seven-inch touchscreen for audio with MirrorLink smartphone compatibility are added. This trim is offered with the widest variety of engines, with the BlueHDi 100 and 120 diesels or electric drive, while compact standard and long bodies are offered with all three (although the compact body can only be had with the 50kWh battery e-Expert).
Then there's the Expert Asphalt, which adds a classier look to the exterior that includes body-coloured bumpers, mirrors and door handles, front fogs, LED daytime lights, auto lights and wipers, front and rear sensors and a parking camera along with electric fold mirrors. This van comes with BlueHDi 120 manual or BlueHDi 180 auto diesel engines, or as the 75kWh electric variant.
Go for a Crew Van, and it's Professional trim only, with a choice of standard or long body lengths with the BlueHDi 120 diesel, or the 75kWh version of the e-Expert.
The main rivals for the Peugeot Expert, as well as its Vivaro, Dispatch and Proace siblings, are the Renault Trafic and its offshoots, the Fiat Talento and Nissan NV300, although these all have larger carrying capacities and are more van-like to drive. Elsewhere, you can't ignore the top-selling and generally excellent Ford Transit Custom, while the VW Transporter offers a similar car-like driving experience.
MPG, CO2 and Running Costs
The Peugeot Expert is reasonably well equipped even in basic S version, with twin sliding side doors, electric windows, cruise control, DAB radio and Bluetooth.
The Professional model will attract owner-drivers with its extra perks like the 7-inch touchscreen system with Apple CarPlay and Android Auto, air-con and the Moduwork load-through bulkhead and seat, while the Asphalt adds body-colour bumpers and mirrors, LED DRLs, 17-inch alloys, metallic paint, sat-nav and rear parking camera. Prices start from around £23,750 +VAT so look pretty competitive. Unfortunately most of the Expert's high-tech safety kit comes as part of various option packs, and you could easily add a couple of grand to the list prices if you want it all.
Fleet managers and owner-drivers are likely to be impressed with the class-leading economy. The Expert's enviable efficiency is, in part, down to its relatively lightweight construction. On a like-for-like model basis, PSA engineers reckon the new van is anything between 100kg and 150kg lighter than its predecessor, and between 100kg and 300kg lighter than the competition. Off the record, they also reckon that on like-for-like comparison tests with varying loads in the real world, their van is at least 5mpg more efficient than anything else in the class.
But it's the official figures that count, and the Expert is one of the best mid-sized vans for economy. The most efficient engine on the WLTP test is the BlueHDi 100 that can return 44.2mpg on the combined cycle with CO2 emissions of 176g/km. The 2.0 BlueHDi can muster 40.5mpg and 190g/km in 120 guise, while the BlueHDi 180 with the eight-speed auto manages 39.4mpg and 204g/km. All Experts come with a 70-litre fuel tank.
The BlueHDI engines also sip AdBlue at lesser rates than rivals, thanks to the advanced Selective Catalytic Reduction system that treats exhaust upstream of the particulate filter. The 20.6-litre AdBlue tank should last over 9,000 miles, which is more than 400 miles per litre, although the car's trip computer will let you know when this will need refilling. The VW Transporter and Mercedes Sprinter run up to 250 miles per litre, so the Peugeot should offer savings.
It's not all about the Expert's efficiency though, because urban and rural operators are also likely to be drawn to the excellent load characteristics of the relatively small and nimble Expert Compact, which can swallow two Euro pallets whole. If your loads are palletised, that might halve the number of trips required on a given job, and it's something that no other van in the Expert Compact's class can do.
Maintenance costs should be manageable too, with 25,000-mile or two-year service intervals. The Expert's security is taken care of with a proximity key fob to open the deadlocking doors, and a standard immobilizer, with added alarm on Professional models (optional on the S). On some versions you can also operate the power-assisted sliding side doors remotely from the cab or via a gesture control beneath the rear bumper if your hands are full.
Load Space and Practicality
All versions of the Peugeot Expert share a 1,400kg maximum payload, but the Compact stands out for its excellent loading length of 3,320m in a vehicle that's only 4,600m long. The Standard van has a 3,670m load length, and the Long version 4,020m. Width between the wheel arches is 1,260m, and the three vans have a maximum load volume of 4.6, 5.3 and 6.1 cubic metres respectively. However, this isn't very big when compared to rivals such as the Renault Trafic, which has far more cargo volume.
Peugeot also offers additional practical touches like the excellent Moduwork bulkhead with triple-seat front bench. The outer passenger seat cushion can be lifted and folded away, revealing a large hatch in the bulkhead and a flat floor connected to the main load area that adds an extra 1,160mm of load length and a modest 500 cubic cm of extra volume. You can still carry a passenger up front in the middle seat, or fold that one as well to create a table for a laptop or paperwork. However, if you regularly travel three-up, you won't find as much shoulder room in the front of the Expert as you will in a Ford Transit Custom or Renault Trafic.
Other practical features include the option of twin sliding doors for the load area with electric hands-free operation, and Peugeot also makes much of the Expert's relatively small turning circle. The Compact is able to make 11.1m diameter turns, which isn't quite in black cab territory but is decent for a mid-size van – the Transit Custom beats it with an 11.0m turning circle, but the VW Transporter's needs 11.9m between kerbs.
Latest regulations mean all Experts come with a fixed metal bulkhead, while an optional insulated bulkhead with glazed window not only improves noise refinement up front, but is also set back a few cms at the top compared to the standard item, allowing significantly more reclining room for the driver. We'd recommend it on both counts, and of course it's essential for anyone fitting a fridge.
Bizarrely, all versions of the Expert - even ones with a solid bulkhead - come with a rear view mirror, when really what the van could do with is secondary wide-angle glass in the wing mirrors. As it stands, the Expert just has single mirrors, so the view rearwards is compromised slightly, but Professional versions come with rear parking sensors. Asphalt models come with Park Assist 180, which adds a rear camera, too.
If your cargo is people, then the crew van and combi versions are pretty versatile. The six-seater crew van comes with either a fixed or folding bulkhead allowing up to 5.5 cubic metres of load space in the Long version. The Combi offers multiple seat configurations between two and nine passengers with easily removable rows of seats, and in Long guise can carry up to 1,300-litres of luggage with a full load of people.
Euro NCAP tested the MPV version of the Expert, the Peugeot Traveller, in 2015, and it earned a five-star safety rating. Front seat occupant protection scored an 87 per cent rating, while the Expert uses all of the same safety kit as it multi-seat cousin.
As well as robust construction, there's an absolute array of safety kit available on the Expert – some of which hasn't even appeared on the Peugeot road car range yet. Unfortunately though, most of the good stuff is non-standard. If you want to splash out, aside from the Head-Up Display on the dash, there's a radar-controlled Active Safety Brake system which can prevent rear-end shunts at speeds of up to 18mph, and mitigate their impact at higher speeds.
You can also specify Blind Spot Monitoring, Lane Departure Warning and a rear-facing parking camera with 180-degree vision. A Road Sign Reading and Speed Limit Recommendation system uses a camera to pick up speed signs and alert the driver, who can alter the cruise control or speed limiter to match the signed limit with two clicks of a slightly awkwardly placed button under the cruise control switch.
Driver Attention Alert uses the same camera and a steering angle sensor to determine if the driver is straying out of a lane, and a Driving Time Warning alerts the driver it's time for a break after two hours of continuous higher speeds behind the wheel.
You can also specify Grip Control, which is an enhanced traction control system that boosts the chances of making progress on slippery or icy tracks. Left-hand-drive markets are also being offered a full 4x4 option, but a right-hand-drive version isn't in the business plan.
While some of the technology and electrical systems are new to the Peugeot commercial range, most of it has been tested elsewhere on production versions of passenger cars. The BlueHDi diesel engines are familiar too, so we wouldn't anticipate many problems on the reliability front.
There's no doubt the Peugeot Expert is extremely refined and comfortable on the road, and we reckon it vies with the Mercedes Vito for class-leading driver comfort. In the Peugeot's case, it's thanks to the car-derived underpinnings, and the fact that PSA engineers designed the Expert knowing they had to make the full MPV version ride convincingly on the same running gear.
So the van offers a pleasantly supple ride, and cabin noise is well controlled. There's a bit of boom transmitted through the standard van bulkhead, but it's better than a Vito in that regard. It helps that the seats offer loads of adjustment and are very comfortable too. The driving position is reasonable, but not quite as high as you'll get in a Renault Trafic, although there's an unusual 'letterbox' feel to the cabin thanks to the low roof and relatively small windscreen area.
The engines are audible and sometimes gruff under load, but never unpleasantly thrashy or grating, and respectably quiet while idling.
The 99bhp engine is a little underpowered, especially if you take it on the motorway, and is best suited to being driven around town with only light payloads on board.
Of the other engines, the 118bhp version is good, and the extra 20bhp or so helps the van feel nippy and responsive to the throttle, and well matched to its six gear ratios selected smoothly via a stubby but slick shifter.
The eight-speed auto-equipped BlueHDi 180 feels rapid, and the gearbox is relatively smooth. It can feel hesitant at times when pulling out of junctions, but it kicks down smoothly when overtaking. It comes with paddle shifters on the steering wheel, but we think this is a bit of a gimmick, and found we hardly used them when we tested this version.
We do have a couple of gripes though. The brakes work fine, but they are rather grabby when you press the pedal. It's something you get used to, but we'd prefer a more progressive action, because it will reduce the risk of loose items in the load bay falling over or flying around. The steering isn't much fun either. The electrically assisted wheel is over-light, and while the Expert goes where you point it, there isn't any sort of feedback to help you place the vehicle in corners.
Still, as long as you're not specifying a support vehicle for your world rally team, the lack of driver engagement shouldn't be too much of a problem. The Expert feels stable and secure in corners, and for commercial buyers it's much more important that it's easy and relaxing to drive. 
Step into the Expert's comfortable cabin, and the first thing you notice is the relatively small glass area, which gives a letterbox view out across the high, stubby bonnet. The effect is carried through to the rear of the vehicle in passenger carrying versions, with the glass area reduced by curtain airbags mounted above the side glass. It's more of an interesting feature than an issue, as the view out of the road ahead is absolutely fine. You do sit lower in the Expert than in some mid-sized van rivals, such as the Ford Transit Custom and Renault Trafic
On first impressions the interior has a real look of quality too, although prying fingers will reveal plastic trim that gives a little under pressure, and less than perfect fit for some components. If it was a car you'd be a little more critical, but for a van the overall effect is stylish and desirable – particularly if you've specified a high-end fit-out with luxuries like sat-nav, climate control and the head-up display. 
As well as having an upmarket feel, the Expert also benefits from a range of practical touches in the cabin.  The vans have 49 litres of storage space around the cabin, including two glove boxes on the passenger side, an A4-sized compartment on top of the dash, a pair of cupholders, a luggage compartment beneath the bench seat, and large door bins on both sides.
There is a 12V plug, plus jack and USB connectors in the lower glove box, so no shortage of connectivity options. However, one niggle we have is that the tray next to the USB socket doesn't have a grippy, rubberised finish, so if you corner a little bit quickly, your smartphone or other device that's plugged in could go flying across the cab.
Van dimensions
| | | | |
| --- | --- | --- | --- |
| Body style | Height | Width | Length |
| Compact van | 1,900mm | 1,920mm | 4,609mm |
| Standard van | 1,900mm | 1,920mm | 4,959mm |
| Long van | 1,940mm | 1,920mm | 5,309mm |
(Width is body without side mirrors, overall width including mirrors is 2,204mm)
Load area dimensions
| | | | | |
| --- | --- | --- | --- | --- |
| Body style | Height | Width | Length | Volume |
| Compact van | 1,397mm | 1,628mm | 2,162mm | 4.6cu m |
| Standard van | 1,397mm | 1,628mm | 2,512mm | 5.3cu m |
| Long van | 1,397mm | 1,628mm | 2,862mm | 6.1cu m |
(Load volume is without Moduwork option – add 0.5cu m if Moduwork is fitted)