Peugeot e-Expert review
The Peugeot e-Expert is a medium-sized electric van with an impressive range and rapid charging ability
As fleet operators scramble to switch their van fleets to low-emissions vehicles, van manufacturers have released a tranche of electric models to satisfy their needs. As a result, the Peugeot e-Expert and its sister vehicles are likely to become a regular sight on UK roads in the future. Engineered by the PSA Group, which is now part of Stellantis, the e-Expert shares its bones with the Vauxhall Vivaro-e, Citroen e-Dispatch and the Toyota Proace Electric.
The e-Expert is available as a panel van in compact, standard and long wheelbases, with a 50kWh or 75kWh battery depending upon the version you pick. Prices start from around £40,000, and the electric van costs around £7,000 more than its diesel equivalent. The e-Expert also qualifies for the Government's Plug-in Van Grant.
With the 50kWh battery, the e-Expert is capable of up to 143 miles on a single charge, while the 75kWh version extends this to 205 miles. With a significant step up in price of around £5,000 for the bigger battery in standard wheelbase, we expect most operators will stick to the 50kW pack unless they really need the extra range. This is made easier by rapid charging at up to 100kW, with an 80 per cent top-up taking as little as 30 minutes. A full charge using a three-phase 11kW wallbox takes 4hr 45min for the 50kWh battery and 7 hours for the 75kWh.
A 136bhp electric motor sits under the bonnet, powering the front wheels via a single forward gear. Three driving modes also alter its output, with Eco feeling a bit sluggish, Normal striking a good balance for most situations and Power reducing range but adding pep for overtaking, heavy loads or tackling steep inclines. There's also a separate setting to boost battery recuperation when you ease off the accelerator.
Away from its sister vehicles, rivals for the e-Expert include the Nissan e-NV200, or the Volkswagen ABT e-Transporter and Mercedes eVito, but all offer less range with the VW and Mercedes offering only 82 and 93 miles respectively.    
MPG, CO2 and running costs
The Peugeot e-Expert is more expensive to buy than diesel versions of the Expert van, even after the Plug-in Van Grant (PiVG) is taken into account. However, the savings start as soon as the van goes to work, and can be significant enough to offset the difference, bringing down the total cost of ownership. Charging with electricity is cheaper than refuelling with diesel, for a start. Then there are the tax incentives, and the fact electric vans are exempt from tariffs in low-emissions zones, which are cropping up in more urban areas.
For the standard wheelbase version, the biggest decision facing e-Expert buyers will be which battery size to go for. In reality, this will be fairly straightforward for most fleet operators, who will have a good idea how many miles their vans cover each day, before returning to base where they can be charged before the next shift. Pick the 50kWh battery and there's a range of up to 148 miles, while the bigger 75kWh pack extends this to 211 miles. The upgrade adds around £6,000 to the price, so the smaller option represents a significant saving for vans making shorter hops. The compact wheelbase only gets the 50kWh pack, while the Long wheelbase version is fitted with the long-range battery as standard.
Three driving modes are available, which have a bigger impact on how the e-Expert drives than you might expect. Eco limits power to 82bhp, winning some extra range, but also reducing the air-conditioning system's output. We found Normal to be a good compromise, with 109bhp fine for most driving situations, while the full 136bhp in Power mode is useful for heavy loads or overtaking, but range takes a hit.
Charging from 0-100 per cent takes 7 hours 30 and 11 hours 20 for the 50kWh and 75kWh packs respectively, using a 7.4kWh wallbox. This decreases to 4 hours 45 and 7 hours if a three-phase 11kW charger is available. Rapid charging using a 100kW charger can take the battery from 0-80 per cent in 30 minutes or 45 minutes for the extended-range battery.   
Load space and practicality
Unlike its Proace Electric sister vehicle, the Peugeot e-Expert is offered in a full range of compact, standard and long wheelbases to suit the needs of different owners and operators. There's also no loadspace disadvantage compared with the diesels, thanks to the electric motor sitting in the nose, while the battery pack is packaged beneath the van's floor.
Partnership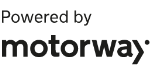 Need to sell your car?
Find your best offer from over 5,000+ dealers. It's that easy.
Load volume is 4.6 cubic metres for the compact, 5.3 for standard and 6.1 in the long version. Peugeot's Moduwork passenger seats are also fitted, with a load-through flap that can allow long items like pipes and wooden planks to make use of the extra space when only the driver is aboard. The central seat can also flip down and has a writing table, so the cab can be used as a temporary office.
The e-Expert has maximum payloads of 1,001kg to 1,226kg depending on the wheelbase and trim, which is slightly lower than mid-range diesel versions. There's also the option to increase the maximum payload of 50kWh models by an extra 225kg.
Twin sliding side doors are standard, measuring 745mm in width for compact versions and 935mm for the bigger two wheelbases. These are slightly on the small side, so the e-Expert may not be the ideal van if you plan on loading bulky items through the side openings. 
The Peugeot Expert will have been designed to withstand the wear and tear of life as a commercial van, so we don't expect too many issues in terms of reliability. The electric powertrain should in theory be even more reliable than a diesel version, with fewer moving parts, no need for oil changes and no clutch to wear out. Delivery vehicles should also experience less wear and tear on the starter motor, while the braking effect of regenerative braking also means brake pads and discs should last longer.
Professional Premium versions include rear parking sensors, automatic lights and windscreen wipers, and coffee break alerts after two hours' driving. Asphalt Premium adds significantly to the safety kit roster, including lane departure warnings, speed limit recognition and adaptive cruise control, along with forward collision warnings. Despite being a rarity even in most luxury cars, there's also a head-up display, reducing the need to take your eyes off the road. 
For many drivers, the electric powertrain found in the e-Expert will come as something of a revelation. It offers far smoother acceleration than the diesel, without any clatter from under the bonnet. Because there's only one forward gear, there's also no need to shift manually, making the e-Expert easy to drive and far less tiring, particularly for multi-drop drivers.
When restarted, the van defaults to its Normal driving mode, and we found this to be the 'Goldilocks' setting. Eco is lacking in punch to the point that it becomes frustrating, while Power is no doubt handy for overtaking but makes the accelerator feel too reactive and we quickly found ourselves swapping back. Our testing was carried out unladen, however, so Power mode is likely to work better when the e-Expert is fully loaded.
In some electric vehicles slowing down can feel jerky as the regenerative braking of the motor and the conventional disc brakes juggle responsibilities, but Peugeot has done a good job of blending them for a natural feel. There's also a selectable 'B' mode, which mimics engine braking in a low gear, and puts more energy back into the battery when you come off the accelerator pedal. It's not true 'one-pedal driving' where the van will come to a halt, but it's easy to adapt to using regen more often than the brake pedal, and we quickly found ourselves using it most of the time. You'll want to turn it off on free-flowing, faster roads as here it's less relaxing to keep constant pressure on the throttle.
Perhaps the biggest disappointment is the steering, which feels numb and has a slightly odd weighting, but once you learn to trust the e-Expert's inherent grip and stability it's easier to get into a rhythm. Thanks to its low-mounted battery, there's less body lean than you imagine and the electric van feels less nose-heavy when empty. The weight of the battery also has the happy side-effect of helping the e-Expert ride bumps in a more SUV-like manner than most vans.      
Jump in the e-Expert and there are a few easy-to-spot changes. For a start, the gearlever has been replaced by a neat pod with a toggle selector for drive and reverse. This looks very contemporary, but can be a bit fiddly. If you try and change gear in a rush, it's likely you'll find yourself flicking it a few times more than intended and having to look at the indicator for confirmation. Here you'll also find a rocker switch for the driving modes and the 'B' button to make the regenerative braking effect more pronounced. 
The e-Expert also gets a unique set of gauges, with a power needle replacing a rev counter, and showing you how much energy the motor is using or putting back into the battery. There are smaller analogue gauges for the battery's level of charge and to show how much the van's systems (like air-conditioning) are consuming. These also get blue accents to represent the alternative fuel powertrain on board.
Elsewhere, it's business as usual, with the same three-seat bench as the diesel. The middle section can be flipped forwards and has a plastic backing designed to convert the e-Expert into a temporary office. Cab storage is also good, if not class-leading, with large door bins, a recess ahead of the gear selector and a storage bin on top of the dashboard.
The seven-inch touchscreen is easy to use and comes with a three-year subscription to TomTom Live traffic, speed camera and black spot updates. It's also compatible with Apple CarPlay and Android Auto so you can use your favourite navigation, music and podcast apps.
Two trims are available, called: Professional Premium and Asphalt Premium, with DAB, Bluetooth, cruise control, remote central locking and a steel bulkhead fitted as standard. Professional Premium also gets the seven-inch infotainment setup and the 'Moduwork' passenger bench with fold-up passenger seats and writing table. Asphalt Premium adds sat-nav, a head-up display, a 180-degree rear-view camera, all-round parking sensors and 17-inch alloy wheels.