Citroen e-Dispatch review
An excellent driving range works to the advantage of the Citroen e-Dispatch
If you're in the market for an electric van then the Citroen e-Dispatch is a front runner for sale in the medium-sized van class. It has the longest range of any electric van for sale in the UK, with up to 205 miles possible if you choose the version with the 75kWh battery. The e-Dispatch is identical to the Vauxhall Vivaro-e, Peugeot e-Expert and Toyota Proace Electric save for the Citroen badges and some differences in the cabin, and like these vans it's competitively priced when compared with electric rivals - especially when you consider the longer range it offers.
The e-Dispatch shares its platform and bodyshell with the diesel-engined Dispatch (and also the SpaceTourer MPV, which in turn is the basis for the e-SpaceTourer), but there's an electric motor instead of a combustion engine, while the battery pack is mounted under the cargo floor, where it has no impact on carrying capacity.
This drive system is used in other PSA Group models such as the Vauxhall Corsa-e and Mokka-e, Peugeot e-208 and e-2008, DS 3 Crossback E-Tense and Citroen's own e-C4. It comes with a 136bhp electric motor that drives the front wheels, but while the passenger cars have a 50kWh battery, the e-Dispatch has the option of a 75kWh battery pack, too.
Go for the standard 50kWh battery, and the e-Dispatch has a WLTP-quoted range of 144 miles, while the big battery increases this to 205 miles. Even the 50kWh van has class-leading range that's 50 miles longer than you'll get in a Mercedes eVito or Volkswagen ABT e-Transporter. Do remember that the Vauxhall, Peugeot and Toyota vans will offer similar range, too.
Where the various ranges diverge is in the options available to buyers. Vauxhall is the only maker that offers a Crew Van variant, but Citroen offers XS, M and XL body lengths. The XS version is exclusively electric, while the latter two can be had with diesel power, too. There's X trim for fleets, while Enterprise and Driver models raise the kit tally. X and Enterprise models get steel wheels and black plastic bumpers, while the latter has cruise control, auto lights and wipers and rear parking sensors included. Driver vans are pitched to sole traders and come with body-coloured bumpers, alloys and loads of kit, including sat-nav, front and rear parking sensors, an alarm and a through-loading bulkhead.
In the cab, the e-Dispatch is identical to the Dispatch, save for the rev counter being replaced by an energy gauge, while the gearlever makes way for a toggle switch that selects drive modes. Next to this is a switch that allows you to choose between Eco, Normal and Power driving modes. Cabin space is reasonable, although it'll be tight when travelling three up, while the introduction of electric drive means the already refined Dispatch feels even more like a car to drive.
In terms of rivals, this electric van has its PSA Group siblings in its sights but its longer range gives it an edge over rival Mercedes and VW electric vans. If you need to travel further than an electric van's range will allow, but want to turn away from diesel power, then a petrol-electric plug-in hybrid van might be an option. There are two currently available – the Ford Transit Custom PHEV and LEVC VN5. The Ford only has a 30-mile electric range, but the VN5 (which is a sister model to the TX taxi) can go 60 miles on battery power alone. These vans both feature a petrol engine that acts as a generator for the electric motor when the battery is exhausted, but once you've switched to this mode, fuel economy is poor. Both vans have a total 300-mile range when the battery is fully charged and the fuel tank is brimmed.
MPG, CO2 and running costs
There's no avoiding the fact that electric vans are expensive when compared with their diesel counterparts. However, compare the Citroen e-Dispatch with its electric van rivals, and the price is competitive. It's around £10,000 more than the cheapest diesel-powered Dispatch, but a starting price of around £30k for the smallest version puts it well below rivals such as the VW ABT e-Transporter (at around £42k), and Mercedes eVito (just under £40k). What's more, the e-Dispatch is pretty well equipped when compared to these more expensive rivals.
The buzz phrase for electric van makers is Total Cost of Ownership, or TCO. Viewed this way, the van's initial purchase price is high, but everyday running costs are far lower than those for a diesel van. Estimates by sister firm Vauxhall for its Vivaro-e see a monthly saving of around £100 on fuel costs when compared with the diesel Vivaro, so you can expect similar from the e-Dispatch. Other benefits of running an electric van include reduced tax costs, congestion charge exemption and lower servicing costs, as well as zero tailpipe emissions.
Partnership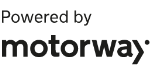 Need to sell your car?
Find your best offer from over 5,000+ dealers. It's that easy.
Upgrading the e-Dispatch from a 50kWh battery to the 75kWh version costs around £4,500. You can only do this with the mid-sized model (the XS only comes with the 50kWh battery, the XL exclusively with the 75kWh pack), but it's paying for if range anxiety is the one thing that's preventing you from making the switch to electric drive. During our time with the 75kWh van saw a full charge show a range of 191 miles in 'Normal' mode and relatively cold weather. Switching to Eco mode saw another 10 miles gained, while the Power setting knocked 10 miles off the range. In reality, the standard mode is good enough for most needs and you'll only really need the other two settings if you're really desperate for range, or you have a heavy payload that needs some extra grunt to get moving.
At urban speeds, the range read-out on the dashboard reduces in line with the actual distance you cover. However, go faster, especially on the motorway, and you'll see your range suffer. If you covered 50 miles with the majority of it on dual carriageways at 60-70mph (the van has an electronic limiter that stops you going faster than 70mph anyway), then the e-Dispatch will lose roughly 30 miles of range on top of the actual distance covered.
While the big battery endows the e-Dispatch with a long range,it does mean that charging takes a while if you're using a conventional source. From a three-pin plug socket (Citroen offers an optional charging lead for you to use these), charging the 50kWh battery from flat takes 28 hours, while the 75kWh version takes a gruelling 42 hours. The e-Dispatch has 7.4kW three-phase charging fitted as standard, and using a wallbox rated at this level sees charge times drop to 7h 30 min and 11h 20 min respectively.
An 11kW on-board charger is offered as an option for around £300. This reduces AC charging times for the big battery to seven hours, while 100kW DC rapid charging can replenish the 50kWh battery to 80 per cent capacity in half an hour (48 minutes for the 75kWh pack). As with any electric vehicle, best practise is to top the battery up little and often, instead of treating it like a diesel van and waiting until the battery is flat before 'refilling'.
Load space & practicality
With the battery located under the floor of the cargo area, the e-Dispatch is just as capable as the diesel model when it comes to cargo volume. However, the Dispatch is a little on the small side when compared with rival medium-sized vans, with less carrying capacity on offer.
There are three panel van bodies called XS, M and XL, and there's a single roof height offered. That roof is relatively low when compared with rivals, while the rear double doors and sliding side doors don't have the best access – they're not tight by any means, but rivals have more space to play with. At least twin sliding side doors are standard.
Cubic capacity in the three vans measures in at 4.6, 5.3 and 6.1 cubic metres respectively, although this increases by 500 cubic centimetres on versions fitted with Citroen's clever thru-loading bulkhead. This adds a bit more space, but is only really useful for long, narrow items such as planks or pipes, while the model that could really do with it – the shorter XS variant – doesn't offer it as an option. What all three vans do get is twin sliding side doors. Top-spec vans can be had with power-assisted remote opening for convenience, while window glass is available for the side doors and the rear doors, and you can get a window added to the van's bulkhead, too.
There are lower payload weights for the e-Dispatch when compared with the diesel versions by around 200kg, but there's still a one-tonne payload maximum on offer. If you do load the e-Dispatch to its maximum, then the Power drive mode will help give a boost of torque to cope. Do bear in mind that if you get close to the van's payload, the van's driving range will take a hit.
With plenty of PSA Group-sourced tech on board, the e-Dispatch is a veritable greatest hits of the firm's parts bin. The front section of the van's platform is shared with cars such as the Peugeot 3008 and Citroen C4 SpaceTourer, while at the rear the suspension is developed from the previous generation Dispatch, and is optimised to cope with heavy loads.
The electric motor and battery are used in a wide range of electric vehicles - from the e-Dispatch and its Vauxhall and Peugeot siblings (not to mention Toyota, too), the smaller e-Berlingo Van and its cousins, to the Vauxhall Corsa-e, Peugeot e-208 and e-2008 and Citroen's own e-C4. With so many models to cater for, the set-up needs to be a consistent performer, and Citroen provides an eight-year battery warranty on top of the standard three-year warranty cover for the rest of the van.
Safety kit is strong for a van, thanks to the fact the e-Dispatch shares some of its platform components with PSA Group passenger cars. That means Citroen has been able to add plenty of modern safety kit, although some of this is only available as an option. Kit such as adaptive cruise, speed limit detection, lane keep assist warning and automatic emergency braking are available. One highlight is the blind-spot system, which comes in handy, because unlike some rivals, the e-Dispatch doesn't come with wide-angle door mirrors, so blind spots on either side of the van are an issue.
Electric vans are far easier to drive than their diesel counterparts, and the e-Dispatch is no exception. From near-silent, seamless acceleration, to great cruising refinement, an electric van offers a relaxing driving experience. There's a sound generator that makes noise at low speeds to warn other road users of your presence, but it only works at low speeds because tyre and wind noise soon take over as you go faster. The e-Dispatch is anything but noisy, though.
To get going in the e-Dispatch, simply press the dashboard starter button, wait for the beep and check the dial to see the needle lift to its ready position, and you're all set. The stubby gear selector on the dash looks neat and is easy to use - simply put your foot on the brake, select Drive, and you're off – as long as your seatbelt is done up. There's an electric handbrake, and this releases automatically if you're belted in - if not, you have to toggle it off yourself. Light steering helps manoeuvring, while the weight of the batteries under the cargo floor is low slung enough to not affect handling. In fact, the extra weight of the battery helps the e-Dispatch feel less bouncy than the diesel model when you're driving it unladen.
From a standstill the e-Dispatch sprints away keenly, but like other electric vans it does run out of steam the faster you go. While the three drive modes – Eco, Normal and Power – offer different levels of performance, we tended to stick with Normal, especially because it's the default mode that's selected when you turn the van on. There are clear differences in performance between them, though. Eco mode limits the effectiveness of the climate control, restricts your top speed and dulls throttle response considerably to save energy, but you tend to bury the throttle harder to get going in this mode, so this will likely cancel out any benefits it offers.
Normal mode is more than ideal for daily driving. You can sprint around at speeds of up to 40mph easily enough, and there's enough grunt to get going with all but the heaviest loads on board. Power mode is there if you feel like you need it, but most of the time Normal is more than adequate, and the amount of time it takes you to adjust to the extra grunt in power mode almost makes it more trouble than it's worth. Add the fact that Power mode knocks roughly 10 miles off the van's range as soon as it's activated, and there's even less incentive to select it.
Under braking, the e-Dispatch transitions from energy recovery to the discs and pads smoothly. It has been an issue for some EVs with how smoothly they transition from one to the other, but there's no real problem here. In standard mode, lifting off the throttle sees the van coast with minimal resistance from the electric running gear. However, there's a 'B' mode which boosts resistance and ploughs more energy back into the battery. This is a smooth system with little in the way of jerkiness, while the resistance isn't as strong as in some other EVs, so you can't indulge in one-pedal driving. However, it does encourage you to plan ahead with your driving, making the most of energy recovery while on the move, so much so that you can come close to one-pedal driving without coming to a halt.
As with its sibling electric vans from Vauxhall, Peugeot and Toyota, the e-Dispatch looks largely identical to the diesel Dispatch inside, save for some selected EV tweaks. The dashboard has an energy meter where the diesel's rev counter sits, and the needle moves around the dial as you accelerate and brake, so it shows how much energy you're using or harvesting back into the battery.
The fuel gauge now shows battery capacity and works in exactly the same way, while opposite that in the instruments is an energy gauge that shows what effect the heating/air conditioning has on energy use. This replaces the water temperature gauge on the diesel Dispatch, but just seems to go from the bottom of the readout to the top as soon as you turn the A/C on.
There's a car-like driving position from behind the wheel that's not quite as tall as some rival vans, but it's comfortable and feels well built. The gear selector is a neat looking switch that's used in other electric models from PSA that's easy to use, while the rest of the controls are light and user-friendly.
It's not the most spacious if you regularly travel three-up, while storage isn't quite as good as some rivals. The glovebox is small, there's dashtop storage and the passenger seats flip up to reveal more storage underneath, although this also doubles as the extended cargo area on vans fitted with the through loading bulkhead. This space is a little tight, too – it's too small to store the e-Dispatch's charging lead (it comes in a carry case you need to store elsewhere), when vans such as the Ford Transit Custom PHEV have enough room under the seat for two charging cables, if you need it.
If you want to check your energy use, the Citroen's touchscreen can show the flow of energy between the motor, battery and wheels, and there's a similar display between the dials, too. In addition, a second display on the touchscreen shows your energy use in bar charts over set time periods. All e-Dispatch models come with touchscreen infotainment. It's not the easiest to use on the move, but Apple CarPlay and Android Auto are included for added connectivity.