Citroen e-Dispatch: long-term test review
Final report: Our man weighs up the penalties of carrying a full load
Verdict
The e-Dispatch is a convincing electric van for small businesses that work locally, while our Driver version feels pretty plush for a commercial vehicle. Even with a full payload, it manages to deliver decent performance and efficiency.
Mileage: 7,238
Efficiency: 2.8miles/kWh
When people find out that you drive an electric van (often when they want to berate you for blocking a public EV chargepoint with what they presume is a smelly diesel), one of the first questions that's often asked is how a heavy payload affects the van's range. Having mostly driven our Citroen e-Dispatch empty, I thought it high time we loaded it up before it headed off into the sunset, just to see what effect a full cargo area has.
For this highly unscientific project, I raided my garage for anything that would add some weight. Mountain bikes aren't really that heavy, but it's easy to double your payload with two on board, and I had a couple of pretty weighty toolboxes and toolkits, too. Some spare paving slabs came in handy (finally), while assorted pots of paint and gardening ephemera helped to fill the 5.8-cubic metre cargo bay. For good measure, I also borrowed my son to add a few additional kilos.
With everything tied down and child buckled up, a full charge of the 75kWh battery and a zeroed trip computer, I spent a week burning through the claimed range of 180 miles. I didn't employ any eco-driving tricks and kept the e-Dispatch in the Normal drive mode, just as I have for most of my time with the van. There are Eco and Power modes to choose from, but they demand changes to your driving style that make them seem unnecessary, especially when the e-Dispatch defaults to the Normal setting every time you turn it on.
With three quarters of a charge depleted and 150 miles covered, the result was 2.5 miles per kWh, just 0.3mi/kWh less than a best of 2.8mi/kWh that I've achieved with an empty load bay. That's about a 10 per cent loss of efficiency, so expect a loss of around 20 miles from the van's official range if you're carrying a lot of weight on board.
One factor that does contribute to improved efficiency is the 'B' mode for the drive system. This has the same effect as selecting a lower gear in a manual car, and ploughs energy back into the battery when coasting. It soon becomes second nature to use around town, but it only works when there's spare capacity in the battery.
If you select 'B' mode with a full charge, the van coasts like it's in neutral, rather than slowing, and efficiency when unladen only really maxes out at around 2.4mi/kWh. As a result, I've taken to leaving the van partially discharged at all times just to take advantage of the energy recuperation that's on offer. It makes urban driving easier because you're not using the brakes as often, and it's nice to see the van's range add a couple of miles on those occasions where it's used more frequently.
Partnership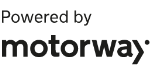 Need to sell your car?
Find your best offer from over 5,000+ dealers. It's that easy.
As already mentioned, our time with the Citroen e-Dispatch has come to an end, but after six months with it, it's proved to be a pretty convincing electric van. The 75kWh battery is the one we'd go for just for the extra peace of mind it provides when compared with the 50kWh pack that's also on offer, while the sheer simplicity of turning the van on, selecting Drive and heading off in silence means this is a stress-free work vehicle.
Any gripes we have with the e-Dispatch are shared with the diesel version. It's not the biggest medium-sized van available – the Ford Transit Custom and Renault Trafic offer more cargo and passenger space, for example – while a lack of wide-angle door mirrors mean that blind spots are a bit of an issue, too. Our van featured blind-spot detection at least, but it didn't always activate.
Connectivity is a big focus for vans at the moment, but while I downloaded the MyCitroen app to my smartphone and paired it with the e-Dispatch, I've hardly used it recently. The initial novelty of looking at monthly energy use and the distances I've covered with each trip has worn off, so it's now more of an annoyance when it asks if I want the app to collect driving data. I might fire it up to watch the van's departing journey back to Citroen, though.
Citroen e-Dispatch: first report
Waiting for van to top up is no hardship at charging site
Verdict
The Citroen e-Dispatch makes life easy in a number of ways. It's better to drive than its diesel equivalent, while the fast-charging tech means you'll have less downtime than most rivals when you're plugged in.
Mileage: 5,733
Efficiency: 2.6m/kWh
Here at Auto Express, we've had a bit of a shake-up when it comes to working practices. Most of us now work from home the majority of the time, so we get to enjoy the flexibility that it brings, yet we're still able to produce the magazine you have in your hands. 
Personally, I've enjoyed this new regime, but my life as a desk jockey has changed again with the arrival of the Citroen e-Dispatch electric van. With no home wallbox and chargepoints thin on the ground in my neck of the woods, I've been heading 25 minutes up the road to Gridserve's Electric Forecourt in Braintree, Essex, to keep the van topped up. Here, there's high-voltage charging, and Gridserve makes life easy. Simply pull up, plug in, touch your contactless card on the reader, and the chargepoint does the rest.
Of course, charging still takes longer than filling up a diesel Dispatch, but Gridserve offers plenty to keep you occupied. There's a Costa coffee shop, M&S Food, WH Smith and a Post Office counter, so it's just like a service station in that regard, while the first floor has restrooms and space where you can set up a laptop and connect to the free WiFi. 
It's probably not ideal if you're a trader who has to get to work, but it'll be handy for many. It takes roughly an hour and a half to fully charge the e-Dispatch's 75kWh battery, which is more than enough time for me to be able to do some work, such as writing this report. I've also downloaded the MyCitroen app to my phone, so I have live information on charging status without having to go back to the van and look.
A full charge rewards me with around 180 miles of range, which is 10 miles short of Citroen's claimed maximum. And heading home at a gentle pace will usually see around nine miles shaved from that on a 13-mile journey, which is pretty satisfying. Regular EV users will find another solution, but it's no hardship for me to take time out to head to Gridserve and back. Plus, it's far easier to do that than a four-hour round trip (on a good day) to our London office.
Our Citroen is a mash-up of parts from within the Stellantis empire. The third-generation Dispatch van was originally a product of the PSA Group (which merged with Fiat-Chrysler to form Stellantis) and uses the same EMP2 car platform as vehicles such as the Peugeot 3008 SUV. This means that this mid-sized van is more like a car to drive than many rivals, with a lower seating position and surprisingly agile handling.
Adding the electric motor and battery improves the driving experience even further. It's the same set-up seen in cars such as the Peugeot e-208 and Vauxhall Mokka-e, but the van platform allows space for the larger 75kWh battery. Either way, the lack of gears to shuffle, or a noisy diesel engine, means that the e-Dispatch is pretty relaxing. It's quick, too, with surprising performance off the line, although exploiting this to the full does shorten the battery's range.
We've also yet to see what effect a heavy payload has on the van's range, but that's for another time. For now, we're just enjoying the unexpected amount of cruising comfort that this Citroen has to offer. Although the e-Dispatch isn't the most spacious mid-sized van, it's a great one to drive.
| | |
| --- | --- |
| Model: | Citroen e-Dispatch 75kWh Driver |
| On fleet since: | March 2022 |
| Price new: | £45,710 |
| Powertrain: | 1x e-motor, 75kWh battery |
| CO2/tax: | 0g/km/£0 |
| Options: | Metallic paint (£460) |
| Insurance*: | Group 37 |
| Mileage: | 7,238 |
| Efficiency: | 2.8m/kWh |
| Any problems? | None so far |
*Insurance quote for a 42-year-old living in Banbury, Oxon, with three points.
Now read our list of the best electric vans on sale...