Citroen Dispatch van review
The mid-size Citroen Dispatch is a great van to drive, but cargo space isn't the biggest in the class
The Citroen Dispatch van for sale today was launched in 2016, and it's part of a four-model line-up with the Peugeot Expert, Vauxhall Vivaro and Toyota Proace. While rival makers have refined and updated their own mid-size vans, the Dispatch was an all-new model, available in three body lengths and two wheelbases, but with a single roof height.
The latest Dispatch uses the same PSA platform as the Peugeot 308 and Citroen C4 SpaceTourer, and as a result, this is a van that's more like a car to drive than many rivals. The single roof height on offer means that all versions should be able to fit in a standard multi-storey car park, too. But the other benefit is that Citroen has been able to add its latest safety and driver assist technology to the Dispatch.
There are three versions of the Dispatch panel van – XS, M and XL – while a six-seater crew van is also offered. There are two wheelbase lengths, and the rear suspension can be fitted with variable stiffness shocks and springs to cater for different loads.
All engines in the Citroen Dispatch are Euro 6 emissions compliant. There are 1.5 and 2.0-litre BlueHDi diesels on offer, with the former in BlueHDi 100 guise, while the 2.0-litre comes in 120, 150 and 180 forms. The 1.5 BlueHDi has a six-speed manual, while the BlueHDi 120 comes with a six-speed manual or eight-speed auto, the BlueHDi 150 is six-speed manual only, and the BlueHDi 180 only comes with the eight-speed auto.
More reviews
In-depth reviews
Long-term tests
Citroen has also launched the e-Dispatch, an all-electric variant that offers 136bhp and two battery options: a 50kWh version with 148 miles of range, or a larger 75kWh battery that has a WLTP range of up to 211 miles.
Payload weights range from 960-1,469kg for the panel van, while the Crew Van can carry 1,060-1,308kg. The e-Dispatch can carry one tonne, irrespective of battery size.
Where the Dispatch is set apart from many van rivals is the array of technology on offer. Car tech such as a seven-inch touchscreen on the dash - similar to the one you'll find in a Citroen C4 SpaceTourer – is available, and so is Apple CarPlay and Android Auto. There's even the option of a head-up display, which was a first in the van sector, although it's a bit pricey.
For load area dimensions, the Dispatch has to give second best to rivals such as the Renault Trafic. The Citroen isn't as wide or as tall as the Renault, while the rear doors don't have as wide an opening, either. But again the Dispatch does have sliding doors on both sides (not always standard on rivals), and can offer power opening with hands-free access - simply wave your foot under the door, and (as long as you have the key on you) it should slide open electrically. Again this is an option, and a pricey one at over £1,000. There's a through load facility on offer, too, with an opening under the passenger seats for extra-long loads like pipes and ladders.
Partnership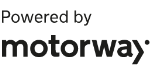 Need to sell your car?
Find your best offer from over 5,000+ dealers. It's that easy.
Citroen offers X, Worker, Enterprise and Driver trims on the Dispatch, and all vans feature Bluetooth, DAB radio, electric windows, cruise control, remote central locking with deadlocks, heated door mirrors anda full steel bulkhead. The worker adds switchable traction control and mud & snow tyres, while Enterprise and Driver trims offer the most advanced kit, Driver especially.
The Look Pack adds body-coloured bumpers, mirrors and side-strips, which makes the nose appear even more striking, while this is fitted as standard on the top-spec Enterprise Plus flagship.
MPG, CO2 and Running Costs
Unsurprisingly, the Dispatch is a similar price and offers a similar range of models as the Peugeot Expert. The spec and options are identical too, so the Dispatch is pretty well kitted-out even in its entry-level X guise. It comes with a pair of sliding side doors, electric windows in the cab, cruise control, DAB radio and Bluetooth.
However, if you're buying a van to drive yourself, you'll probably want to opt for the mid-range Enterprise model. That way you get the PSA Group's latest seven-inch touchscreen infotainment system, air conditioning and the handy Moduwork load through bulkhead and folding twin passenger seat. Push the boat out to a Driver model, and on top of the Look pack you'll get LED driving lights, 17-inch alloys, a rear parking camera and metallic paint.
However, while Citroen throws in the infotainment system on mid-spec Enterprise, sat-nav is extra. However, you can get around that by using Apple CarPlay and Android Auto. Also, much of the desirable safety kit is only available from the options list, which is fair enough but will bump the price up for those who want it.
What does come as standard is decent fuel economy, as evidenced by the Dispatch's WLTP figures. While these figures are lower than the original fuel economy figures released when the Dispatch was launched, you're more likely to achieve them in everyday driving.
According to the official numbers, the 1.5 BlueHDi 100 can return up to 44.2mpg on the combined WLTP cycle, while the 2.0 BlueHDi 120 manages up to 40.5mpg. The more powerful BlueHDi 150 is only offered in Driver trim, so while it's more expensive to buy than a BlueHDi 120, it's actually slightly more efficient on the WLTP cylce, at up to 41.3mpg. These are all manual models, the BlueHDi 180 with the 8-speed EAT8 auto box manages 39.4mpg, but again this engine/gearbox combo only comes in Driver trim.
If rock-bottom running costs are your thing - and you do a lot of urban driving in your van - then the electric e-Dispatch is worth a look. Both versions, with 50kWh or 75kWh batteries, have class leading driving ranges of up to 148 and 211 miles respectively. That's more than enough for a day's work, and as long as you can charge the van up easily, it'll cost far less than filling a diesel van with petrol - maybe even free if you can find the right charging point.
Load Space and Practicality
The Citroen Dispatch has payload weights of up to 1,469kg, but it's the smallest XS body that stands out here for its ability to swallow two Europallets. With an overall length of 4.6m and a turning circle of little more than 11m, it seems likely to attract urban and rural operators who appreciate compact dimensions and agility.
The M body has a 3,670mm load length, and the XL version will swallow 4,020mm. Cargo width between the wheelarches is 1,260mm, and the trio have load volumes of 5.1, 5.8 and 6.6 cubic metres respectively. XS and M models are 1.9m tall, while the XL is only 40mm taller. There are no high-roof variants available.
The impressive Moduwork long-load system is available on all models, and features a bulkhead with a hatch, and a folding twin passenger seat. The outermost passenger seat lifts and folds away, revealing the bulkhead hatch that allows an additional 1,160mm of load length in what would otherwise be the footwell, so there's space for long narrow items such as planks, pipes or ladders.
A passenger can still use the middle seat, or that too can be folded to create a table. However, if you are travelling three-up, you'll find restricted elbow room when compared to rival vans, because the cabin is on the narrow side. There's no easy place to rest your right elbow when you're driving, either.  
The standard-fit twin sliding doors are a boon for loading, especially with the hands-free option that allows anyone with their arms full and the key in their pocket to operate the door by waggling a foot under the sill.
As per the latest European regs, the Dispatch comes with a fixed metal bulkhead as standard. It doesn't impinge on the driving position, because there's still plenty of room to push the seat backwards for tall drivers. There's also an insulated bulkhead that cuts down on thermal losses for fridge van owners but also improves comfort by reducing noise intrusion from the load bay. It's also been designed with additional cabin comfort in mind, and so is set back at shoulder height to allow the seat to recline further.
The Crew Van is versatile, too. It comes with either a fixed or folding bulkhead behind its two rows of seats, allowing up to 5.5 cubic metres of cargo in the XL version.
The Dispatch hasn't been directly tested by Euro NCAP, but the multi-seat Peugeot Traveller is exactly the same model, and it was tested at the end of 2015. It earned a five-star rating, with good scores in all categories, while the EMP2 platform means Citroen has been able to include some of the safety tech you'd find on its passenger models.
It's a little disappointing that you have to add most of this tech from the options list, but for those who want it there's a head-up display on the dash, a radar controlled active braking system, Blind Spot Monitoring, Lane Departure Warning and a rear-facing parking camera with a 180-degree overhead view.
Road sign recognition uses a front-facing camera to pick up speed limits and alert the driver, who can match vehicle speed to the posted limit with a couple of clicks on the cruise control button. Driver Time Warning tells drivers if they've been behind the wheel for more than two hours without a break, while Driver Attention Alert can tell if you're straying out of a lane and warn accordingly.
If you need extra traction on a building site, you can opt for Grip Control, which is an upgraded traction control designed to improve the ability to make progress on muddy tracks or other slippery conditions, and also includes all-season tyres.
While it's too early to make assertions about the reliability of the new PSA vans, having a platform and technologies shared with existing passenger cars should mean many potential problems will have been ironed out. The BlueHDi engines use widely seen technology too, so it seems reasonable to predict there'll be few problems on the mechanical front.
Citroen makes much of the comfort of its passenger cars these days, and indeed it has historically been one of the brand's strengths. With the arrival of the new Dispatch, Citroen can justifiably claim its place as one of the comfort leaders in the van sector. 
The pliant ride can be attributed to the new EMP2 platform, and the fact that PSA engineers started from the premise they'd need to make a smooth-riding MPV version. All the vans benefit from engineering choices made to achieve that goal.
As well as the comfortable ride, cabin noise is muted too. You do get a bit of boom through the standard metal only bulkhead when driving with an empty load bay, but it's not overly intrusive and the insulated version improves things still further.
The seats are comfortable, with plenty of adjustment in all directions even for tall drivers, and you get a good view out across the bonnet. The bonnet may be high, but the nose's squared-off feel from behind the wheel makes the Dispatch easy to place when parking or manoeuvring. The high waistline and bonnet combined with a relatively low roof also creates a sort of letterbox view out of the cabin, but it's not detrimental to visibility. Drivers may find the mirrors a little on the small side though – they are more like MPV mirrors, with no wide-angle glass to help you keep an eye on your blind spots.
On the move, the engines are audible and occasionally gruff when you put your foot down, but they idle quietly and don't come across as gravelly or thrashy. The BlueHDi 100 engine does feel sluggish thanks to its 1.5-litre capacity when compared with the 2.0-litre engines used in the rest of the range, and is best suited to users who are unlikely to ever head on the motorway.
The BlueHDi 120 and 150 engines are respectably responsive, and well matched to the six-speed gearbox, which operates smoothly via a short lever that sprouts from the base of the dash. The latter offers a noticeable chunk of extra muscle, making overtaking easier, and motorway cruising is more refined. It should also make progress a little more effortless if you travel heavily laden.
But while the Dispatch is an extremely comfortable workplace, we do have a couple of criticisms of the driving experience. The brakes work fine, but cut in abruptly as soon as you step on the pedal. The steering isn't a highlight either, as the electrically assisted wheel is over-light and remote. So although the Dispatch goes where you want it to, there's no feedback to help you place the van accurately on the road. That said, the Dispatch does feel secure and stable while cornering, and is relaxing – if not exactly fun – to drive. 
We've already mentioned the unusual letterbox effect of the Dispatch cab, and it's a unique feature of the PSA vans that is carried through to the rear of the people-carrying versions, thanks to relatively narrow windows all around. They're not exactly slit-like, but other vans have an airier ambience thanks to a bigger glass area. The three-abreast seating in the panel van version isn't the roomiest with a full set of passengers on board, because elbow room is a little restricted, and the driver will need to reach in front of the middle seat passenger to change gear.
The interior has a car-like fascia design and a good quality feel with nicely textured plastics, although fit and finish is predictably not quite up to car passenger car standards. If you opt for the 7-inch touchscreen, climate control and Head-Up Display, the effect is almost up there with a luxurious SUV.
It's a practical cabin as well as a comfortable one. There's a total of 49-litres of storage space around the cabin, including large door bins, two glove boxes on the passenger side, and an A4-sized compartment on top of the dash. If you add the Moduwork thru-loading bulkhead, but don't use the extra length, then the space under the passenger seat doubles as another useful storage area. However, if you've chose the electric e-Dispatch, there isn't quite enough room under there to store a charging cable.
Van dimensions
| | | | |
| --- | --- | --- | --- |
| Body style | Height | Width | Length |
| XS van | 1,900mm | 1,920mm | 4,609mm |
| M van | 1,900mm | 1,920mm | 4,959mm |
| XL van | 1,940mm | 1,920mm | 5,309mm |
(Width is body without side mirrors, overall width including mirrors is 2,204mm)
Load area dimensions
| | | | | |
| --- | --- | --- | --- | --- |
| Body style | Height | Width | Length | Volume |
| XS van | 1,397mm | 1,628mm | 2,162mm | 4.6cu m |
| M van | 1,397mm | 1,628mm | 2,512mm | 5.3cu m |
| XL van | 1,397mm | 1,628mm | 2,862mm | 6.1cu m |
(Load volume is without Moduwork option – add 0.5cu m if Moduwork is fitted)