Ford Transit Custom van review: drives like a car, works like a van
The latest Ford Transit Custom is as easy to drive as a car, and has a very versatile cargo area
When shopping for a new mid-size van, the chances are the Ford Transit Custom will be right at the top of your shopping list. It is a highly significant model for the Blue Oval given the thinning of its passenger car range. Indeed, the previous Transit Custom – despite having been around since 2014 – outsold Ford's best-selling car, the Puma, in 2022. The full-size Transit also remains one of the UK's best-selling commercial vehicles, so the latest version of the mid-size Transit Custom is a very big deal indeed.
About the Ford Transit Custom
It's fair to say the latest Transit has changed an awful lot since the first generation version arrived in 1965. Today, Transit is a brand in its own right, with the Transit Courier and Transit Connect fulfilling small van duties, the full-size Ford Transit topping the range, and this Transit Custom sitting in between. These days, there's more for van makers to consider than merely beating rivals on load space and fuel efficiency, though. The modern Transit Custom van also needs to be able to operate in ultra-low emission zones (ULEZ), so it's been designed from the ground up to accommodate diesel, plug-in hybrid and fully-electric powertrains.
But it isn't just the engine line-up that's been worked on, because the Custom also has more sophisticated suspension, including an independent rear setup that replaces the solid axle that gave the old Transit Custom a choppy ride when unladen. The aim has been to deliver an even more car-like drive. 
In keeping with the electrification trend in passenger cars, there's a revised PHEV version with a greater EV range, and a new all-electric model off the back of the success of the larger Ford E-Transit, which will be the one to look out for if you primarily work inside a ULEZ area.
Despite the Transit Custom sharing a similar silhouette to its predecessor, there has been a change in proportions, starting with a lower roof for the H1 version, making access to multi-storey car parks easier. Even so, it still competes in the medium van sector with the likes of the Citroën Dispatch Mercedes Vito, Nissan Primastar, Peugeot Expert, Renault Trafic, Volkswagen Transporter, and Vauxhall Vivaro.
As always, there's a vast array of configurations for the Transit Custom to suit different scenarios. You can have a Double Cab in-Van with seating for up to six people and a full-width bulkhead behind the second row of seats; a Kombi which can transport up to eight people and has a reasonable boot for airport runs, and a passenger-carrying Tourneo – a posh Kombi with plusher seats and seating for up to nine people. Then there's a new MultiCab, which fulfils the needs of those requiring extra seating but still want to transport sheets of 8x4 plywood. It has seating for five, and an L-shaped bulkhead around the rear seats to give you a longer load area than a Double Cab in-Van model. 
Payloads range from 891kg for a 134bhp 2.0 EcoBlue Limited manual in short wheelbase, low roof form, up to 1,384kg for a 134bhp 2.0 EcoBlue Trend manual in short wheelbase, low roof form. Towing capacity is highly competitive. The short wheelbase, low roof 109bhp 2.0 EcoBlue Leader with a manual gearbox can lug 2,000kg, while the 134bhp 2.0 EcoBlue Trend manual in short wheelbase, low roof form can pull even more, at 2,800kg.
Partnership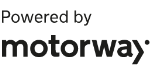 Need to sell your car?
Find your best offer from over 5,000+ dealers. It's that easy.
Five trim levels are available, depending on which engine you go for. The least powerful 109bhp 2.0-litre diesel engine is fitted to the least expensive Leader model, and slightly better-equipped Trend trim. The former is distinguished by its unpainted black bumpers, while the latter has painted bumpers. 
Fancier Limited, Trail, and Sport are available with the stronger 134bhp, 148bhp, and 168bhp versions of the 2.0-litre diesel engine – the latter comes exclusively with an eight-speed automatic gearbox. Everything else has a six-speed manual. The automatic is an option on the 134bhp and 148bhp engines. The 224bhp 2.5-litre plug-in hybrid and upcoming 134bhp all-electric model are available from Trend trim and above, while the swiftest 215bhp electric version is reserved for Sport trim.
MPG, CO2 and Running Costs
Improvements to the aerodynamics of the Transit Custom have yielded small gains in fuel economy compared with the previous model. The most economical diesel (the basic 2.0 110 EcoBlue Leader) manages 40.4mpg and puts out 183g/km. That's just over 1mpg better than the last model. 
It's not quite as good as the current Renault Trafic van, which manages 40.9mpg and 182g/km in 2.0 110 DCi Business form. The Renault can take you further between fill-ups thanks to its larger 80-litre fuel tank. The Transit custom makes do with a smaller 55-litre tank, or optional 70-litre alternative.
The least economical version of the latest Transit Custom is the all-wheel drive Trail in longer L2 form with only 33.2mpg and emissions of 222g/km. All diesel models come with a 20-litre AdBlue tank, which it uses to reduce NOx emissions in the exhaust, and means it qualifies for Euro 6.2 emissions standard.
Until the all-electric model arrives, the plug-in hybrid is the only version to offer the ability to drive up to 34 miles under electric power alone. That's an improvement of four miles over the old model, despite the latest Transit Custom only having a useable battery capacity of 11.8kWh. Charging it up takes a similar amount of time as before because the 3.7kW changing speed is the same, so it'll take just under four hours to fill from flat to full. Its overall fuel economy is much better, going from 91.1mpg to 176.6mpg – although you will need to recharge it regularly to get anywhere near that in the real world.
The all-electric model will have greater range than the E-Transit, thanks to its larger 82.5kWh battery pack compared with its bigger van sibling's 77kWh (68kWh useable) battery. You should be able to travel up to 236 miles between charges, up from 197 miles. Charging speeds have also been up-rated due to the extra battery capacity, up to 125kW. Charging times haven't been released yet, but we anticipate they won't be much different from the 15-80 per cent figure of the E-Transit, so we expect you can go from 35 miles of remaining range up to 190 miles in a little under 40 minutes.
Diesel and plug-in hybrid models have a two-year, 25,000-mile service interval, while electric models have a two-year, unlimited mileage service interval. This means a Transit Custom needs less frequent servicing than the Dispatch, Expert, Proace, Vivaro and Transporter.
The standard manufacturer's warranty is three years or 100,000 miles, which is on par with what you'll get with a Renault van.
Load Space and Practicality
Moving to the cargo area, the capacity of 5.8 cubic metres for the shorter L1 with the low roof is slightly down from the outgoing model's six cubic metres. However, access has been improved, with the sliding side door opening on the passenger (near side) to reveal a gap more than a metre wide, while the double rear doors have a 1,400mm wide opening (slightly wider than the Renault Trafic), and there's a 1,392mm distance between the wheel arches, which is, again, wider than the Trafic. The rear doors have ditched the retaining arms, to create less obstruction, although the doors still open to 90 or 180 degrees.
Go for the longer L2 with the same roof configuration, and you'll increase capacity to 6.8 cubic metres. A high-roof L1, is even more spacious at 7.7 cubic metres, while the longest L2 with a high roof offers 9.0 cubic metres of space. Shorter L1s have six tie-down points (four if it is a plug-in hybrid), while longer L2s have eight hooks on the load bay floor to lash cargo down to (again, the PHEV has two fewer, at six).
A full-width metal bulkhead is provided as standard, but you'll need to step up to a Trend trim to get a pass-through hatch on the passenger side to load even longer items. Double Cab In Van versions feature a full-width bulkhead behind the second row of seats, while the MultiCab, as we mentioned in the introduction, has an L-shaped bulkhead to offer a best-of-both scenario for carrying both people and cargo.
Additional LED cargo area lighting can be added to entry-level Leader and Trend models (it's standard from Limited and above) to help you to find things in the back when you're out and about in the dark. Additional deadlocks, and reinforced door locks are available as options to help protect any tools you may have to leave in your van. It's a shame an alarm isn't standard, but it can be added for a small fee.
Safety experts at Euro NCAP are in the process of accessing the Transit Custom, so we'll update this section once those results have been published. In the meantime, we anticipate that the highest platinum rating the smaller Transit Courier received strongly indicates that the larger Transit Custom should score similarly well in this area. 
As it stands, the current Transit Custom is already off to a good start with a gold rating, which is higher than the silver rating of the Mercedes Vito, Nissan Primastar, Renault Trafic, Volkswagen Transporter, or the bronze rating of the Citroën Dispatch, Peugeot Expert, Toyota Proace, and Vauxhall Vivaro.
That's in part thanks to a full suite of standard safety kit, including active emergency braking to warn you if it thinks you're about to collide with something, speed limit recognition and assist (which can engage a soft limiter that restricts your speed to the last recognised limit) to hopefully prevent you from having to sit through a speed awareness course, lane departure warning to let you know if you're straying out of your lane, and a driver tiredness alert if you've been behind the wheel for a while and ought to take a break.
As standard, you get a driver and a passenger airbag. The latter airbag can be removed for free, although we think you'd be mad to do so considering the additional safety it provides to a driver's mate. Side and curtain airbags are also available as a reasonably priced option for even greater safety; plus, the pack has the added luxury of heated driver and passenger seats – ideal after a cold and wet day on the job site.  
This version of Transit Custom has only just come out, so there isn't any data yet to suggest how reliable it'll be. As part of its free Ford Pro Telematics Essentials data service, Ford is offering fleet managers the ability to monitor vehicle health alerts and schedule servicing accordingly, meaning they can plan for downtime more effectively. 
As we said at the beginning, not all versions are available at the moment, so we'll be updating this section when they are, and we've gotten behind the wheel. For now, the diesel in shorter L1 form is raring to go, and we're pleased to report that it doesn't disappoint.
Now, a diesel engine is never going to be as smooth as a PHEV, let alone an EV, but Ford's EcoBlue unit is relatively smooth. It comes in four outputs, and the 148bhp version offers strong pace. The six-speed manual gearbox is also slick to use, so it's easy to keep the Transit Custom in its power band. And it's on the road where the Transit Custom impresses the most. 
Our test van featured around half a tonne of payload in the back, so we'd experience what it'd be like carrying a typical amount of weight, and we have to say the suspension does a great job of ironing out bumps, helping to deliver excellent comfort for a commercial vehicle. Engine, road, and wind noise are also well suppressed, especially at higher speeds. The door mirrors, despite being quite large, are sculpted so that there's next to no wind noise from them.
Handling is a surprise, too. The Transit Custom can be made to change direction quickly, which could put a fragile payload at risk. Combine this with a tight turning circle, and this is a van that will be well suited to urban driving. When you venture out onto country roads, you'll appreciate how Ford's typically excellent driving dynamics have been translated into the Transit. The steering, brakes, gearshift and throttle are all brilliantly calibrated and easy to use, so you'll have no trouble jumping from a smaller Ford car and spending the day driving a Transit. Thanks to these excellent driving manners, the Transit remains the stand-out leader in terms of driving dynamics in the class.
As we've mentioned earlier, a full suite of safety kit is fitted to all models. It's a welcome safety net, but we feel some of the beeps and bongs can become a little irritating while you're driving, and in typical fashion for these sorts of systems in other models, deactivation of these alerts must be done every time you start the van.
Climb aboard and you'll notice that the door opening is wider at the bottom thanks to the front wheels being moved forward compared with the older model. This helps to improve access.
The lower roof is also noticeable, but it does not restrict headroom, retaining a tall driving position that provides a good view out. Gone are the quarterlight windows of the outgoing model, but the twin door mirrors remain, so all-round visibility remains excellent.
One minor gripe is that the passenger seat isn't as wide as the previous model's. If you're travelling three-up, shoulder space might be tight, but space for the driver is fine.
There are plenty of innovations in the cab. Ford has fitted 5G connectivity for telematics, while all versions of the Transit Custom will come with a 13-inch landscape touchscreen featuring SYNC4 and Alexa integration as standard. You can pay for an internal navigation system, but it'll probably make more sense to use a navigation app installed on the company phone via the standard Android Auto and Apple CarPlay smartphone connectivity. 
The van's climate controls are located on the screen, which is a shame, in our opinion. The physical dials used in the older Transit Custom were very straightforward to use on the move, so it feels like the Transit has taken a step backwards in terms of useability. Older vans like the Trafic and Transporter still retain physical controls for frequently used functions, making them less distracting on the move.
Some of the layout for the dashboard in the Transit Custom is a bit scattered – the starter button for vans with keyless entry is up next to the touch screen, while the electric handbrake release is set between the air vents, for example, but all of these quirks will become familiar over time.
Add the Mobile Office option pack, and a tilting steering wheel that can be used as either a tablet stand or desktop when stopped – there are built-in safety systems that mean it can't be tilted when driving. Whether fitted or not, the new oblong-shaped steering wheel will be another element that will need some acclimatisation, especially as the heavily canted angle in which you operate it seems to exacerbate its tall, rather than wide proportions. 
Van dimensions

Body style

Height

Width 

Length

SWB low roof (L1H1) van

1,968mm

2,032mm (2,275mm inc mirrors)

5,050mm

SWB high roof (L1H2) van 

2,471mm

2,032mm (2,275mm inc mirrors)

5,050mm

LWB low roof (L2H1) van

1,966mm

2,032mm (2,275mm inc mirrors)

5,450mm

LWB high roof (L2H2) van

2,464mm

2,032mm (2,275mm inc mirrors)

5,450mm
Load area dimensions

Body style

Height

Width

Length

Volume

SWB low roof (L1H1) van

1,322mm

1,392-1,777mm

2,602mm

5.8m3

SWB high roof (L1H2) van 

1,322mm

1,392-1,777mm

2,602mm

7.7m3

LWB low roof (L2H1) van

1,822mm

1,392-1,777mm

2,794mm

6.8m3

LWB high roof (L2H2) van

1,822mm

1,392-1,777mm

2,794mm

9.0m3
Frequently Asked Questions
With such a vast array of different engines, interior layouts, and size configurations for the Ford Transit Custom, there will be a version of it that'll suit your needs. Plus, it is one of the nicest vans to drive.