Ford Transit Custom PHEV: long-term review
Final report: the Ford Transit Custom PHEV van's practicality impressed, but not its economy
Verdict
It can't deliver the everyday savings of an electric van, but the Transit Custom PHEV can largely match a diesel for fuel economy in most situations, and does it without compromising load-carrying ability.
Mileage: 5,858
Economy: 42.4mpg
Ford has been known to use the slogan "The backbone of Britain" when promoting the legendary Transit in the past, and if my six months with our Transit Custom PHEV have proved anything, it's that having a van in your life provides the kind of support that no car ever can.
I made a point of taking a picture every time I loaded up the plug-in van, and as you can see, the big Ford came in handy for all sorts of transportation duties. Whether it was the obligatory fleet car's trip to the tip, or loading pet supplies, a room's worth of furniture or an electric scooter, the Transit Custom PHEV took it all in its stride.
Our van's plastic floor covering meant everything could slide in and out with minimum effort, too, while the lashing eyes dotted around the edge of the cargo floor tied down objects and stopped them moving around. Add in the super-bright LED cargo lighting, and the Transit Custom's load area is a vast, versatile space that is easy to access and work with at all times of day or night.
No matter which drivetrain you go for, you'll get the same six-cubic-metre cargo area, because the plug-in hybrid manages to cram its battery under the cargo floor, while the electric motor, 1.0 EcoBoost petrol engine and auto gearbox fit neatly into the same slot where the 2.0 EcoBlue is found in the diesel Transit Custom. That auto box really takes the strain out of driving the PHEV, but the one thing I had to be wary of was the electric motor's instant torque.
Although my cargo was always tied down as securely as possible when the van was loaded, it was still surprisingly easy to dislodge, thanks to a bit of sharp acceleration from a standstill. With a full-steel bulkhead keeping the cargo well out of sight, and the ease with which the PHEV coped with heavier loads, it was easy to forget to go that little bit easier on the accelerator.
I had already reported that the warmer months had seen an improvement in the range when driving on battery power alone – up from around 15 miles in colder months to more than 25 miles from a full charge – and that continued to have a positive benefit on my overall fuel economy.
With fewer motorway journeys covered in the final couple of months of its time with us, our van's average crept back up to 42.4mpg. That's still around 10mpg short of Ford's claimed economy of 52.3mpg, and on a par with some versions of the diesel Transit Custom, although the arrival of mHEV mild-hybrid tech on the EcoBlue motor means the gap is closer.
That economy figure once again demonstrates that a plug-in hybrid, be it a car or a van, is at its best with a fully charged battery. Take every opportunity to plug in, and you can revel in watching the average economy climb higher as you're driving. The van's longer range in the warmer summer months certainly helped things along, too, but it would be nice if Ford offered battery heating so that its capacity remained the same in winter months.
Partnership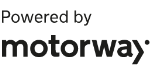 Need to sell your car?
Find your best offer from over 5,000+ dealers. It's that easy.
However, that would add extra expense to a van that already costs north of £40k, even in its most basic trim, and is around £6k more than an equivalent diesel auto Transit Custom. Makers of electric and plug-in vans are keen to gloss over their generally higher list prices and draw you towards the total cost of ownership (TCO), but you'll need to do a lot of electric miles in the Transit Custom PHEV (as well as a lot of charging of the modest battery) to recoup the difference.
That doesn't mean that the plug-in model isn't without merit, though. It's certainly a lot more relaxing to drive than a diesel, and if you only ever do short trips in your van, then you'll certainly reap the benefits of its electric drive. We just wish it would go a little bit further on each charge.
Ford Transit Custom PHEV: second report
Our Ford Transit Custom PHEV van adds light entertainment to its list of talents
Mileage: 5,198
Economy: 37.3mpg
According to some fella from the West Midlands, all the world's a stage, and all the men and women merely players. As it turns out, the cargo bay of our Ford Transit Custom PHEV is one of the more appealing stages on offer. My son Rhys is a bit of a show-off, and is eager to put on a song and dance at the slightest provocation, including whenever I open up the van.
I think it has something to do with the lighting inside. Ford has seen fit to deck out the Transit Custom's six-cubic-metre cargo space with four super-bright LED light units, so the area is always well illuminated. Like a moth drawn to a flame, the spotlights clearly have an effect, because whenever the van is open and the cargo area is clear, Rhys is in there, dancing away. Combine that with the large open floor, and it turns out that a van can easily keep a child amused. Thanks to the hard-wearing plastic floor, there's plenty of opportunity to slide around without scuffing any paint, too.
This new-found capability is just another string to our versatile van's bow. It's come in massively useful for carrying a wide variety of clobber, and the three-seat layout in the cab offers excellent space. Our Limited-spec van comes with touchscreen infotainment including Apple CarPlay and a WiFi hotspot, so once Rhys is done performing, there are plenty of buttons and switches to play with, and connectivity for his electronic devices.
In our last report I was ruing the fact that cold weather put quite a dampener on the PHEV's all-electric range, because I was registering no more than 15 miles from a fully charged battery. With the warmer weather, that has jumped up to a healthier 25 miles or so from a full charge. But when Ford quotes a range of 35 miles, this is still a bit disappointing; only once have I managed more than 30 miles.
However, a little experimenting with the trip computer has revealed that the predicted electric range has tended to underestimate how far you can drive before the petrol engine kicks in. Stay at urban speeds, drive smoothly and put the van in 'L' mode for extra regenerative braking, and you should be able to add a couple of miles to your range without much effort.
That's all well and good, but I've been doing a lot more long-distance journeys in the Transit Custom lately, so fuel economy has taken a pounding. The EcoBoost 1.0-litre three-cylinder turbo petrol engine is a range-extending unit, so it sits under the bonnet acting as a generator for the electric motor, rather than ever driving the front wheels directly. As a result, there are more transmission losses, so although I was returning a respectable 66.3mpg earlier in the year when I was keeping things local, economy has now dipped, with an average figure of 37.3mpg.
That's a significant benchmark if you're thinking of buying a Transit Custom PHEV, because past experience with diesel-powered versions of the mid-sized Ford van reveal that you can easily achieve this in the right driving conditions.
With longer trips comes more frequent charging to make sure I'm getting the maximum benefit from the battery. While the PHEV has the facility to recharge the modest 13.6kWh pack when you're on the move, this hurts fuel economy even further, so I have religiously plugged the van in at home every time it's parked. It takes around four hours to recharge the battery from a three-pin plug at a cost of around £1.60 on a standard electricity tariff.
By way of comparison, if that gives you 20 miles of range, then you'd have to spend around £3 in petrol to cover the same distance – and a little bit more if you're driving a diesel. Do lots of short journeys, and those savings will really stack up.
Ford Transit Custom PHEV: first report
Does the new plug-in hybrid Ford Transit Custom van stack up?
Mileage: 4,792
Economy: 66.3mpg
On paper, it seemed like a good plan. We tested a Ford Tourneo Custom PHEV, the petrol-electric people-carrying variant of the big-selling Transit Custom van a while back. It was fine as passenger transport, but thanks to our brief time with it, we didn't use its plug-in hybrid drive system properly, and recorded some disappointing fuel economy figures as a result. So, we made a call to Ford, asking if we could run a PHEV for a longer period, so that we could use the hybrid system as intended and get some more realistic economy figures.
Ford obliged, and the Transit Custom PHEV you see here arrived the week before Christmas. So, with the trip computer zeroed and two charging leads at our disposal, we started life with the plug-in van. 
As well as the standard Type 2 cable that's needed to plug the Transit Custom in, Ford also supplied us with a lead that allows us to charge the van from a three-pin plug socket (chez Gibson has yet to upgrade to a home wallbox). So it's been my mantra to plug the van in every time it's parked.
However, while I've been charging the van religiously, we've been having issues with its all-electric driving range, which has been nowhere near the 35 miles claimed in the Transit Custom brochure. There's no problem with the van, though, it's the weather that's the culprit.
Lithium-ion batteries don't like freezing temperatures, so through all of January and February (and without the luxury of battery preheating on offer), the cold weather has meant the Transit Custom PHEV has only been able to offer a range of around 15 miles from the fully charged battery. 
Lockdown 3 means that this hasn't been too much of an issue, because shopping trips have been well within the van's electric range. But venture even a little further afield, and the engine (which acts as a generator for the electric motor, and isn't connected to the wheels) cuts in with its three-cylinder drone. As a result, the trip computer – which started at 99.9mpg, thanks to electric running over Christmas – fell to 66.3mpg even after a few short trips in January. That's still better than a diesel Transit Custom by about 25mpg, though.
We've already seen the benefits of warmer temperatures, with 23 miles on offer from a full charge now that the thermometer has crept back into the teens. This longer electric range means more efficient running should be possible, at least until lockdown ends, after which there are likely to be more longer journeys on the cards.
While fuel economy hasn't quite been up to scratch, the rest of the Transit Custom is living up to the Best Van title it won at 2020's New Car Awards, with great tech on board and that vast load bay to play with.
| | |
| --- | --- |
| Model:  | Ford Transit Custom PHEV Limited |
| On fleet since: | December 2020 |
| Price new: | £44,996 |
| Engine: | 1.0-litre 3cyl plus e-motor, 124bhp |
| CO2/tax: | 70g/km/£265 |
| Options: | Metallic paint (£780), Enhanced Park Assist (£360), Visibility, Pack – Premium (£660) |
| Insurance*: | Group: 39 |
| Mileage/mpg: | 5,858/42.4mpg |
| Any problems? | None |
*Insurance quote from AA (0800 107 0680) for a 42-year-old in Banbury, Oxon, with three points.