Toyota Proace van review
Rivals may beat Toyota's best-ever Proace van for muscle and volume, but it has a great 5-year warranty
Toyota's 5-year/100,000-mile warranty is one of the key strengths of the Proace for potential buyers, who might otherwise consider one of the Peugeot Expert or Citroen Despatch-badged variants of the same basic vehicle. If you're a small business intending to keep your van for more than a couple of years, then Toyota's offer could look very appealing. It's fair to say that Toyota's relatively modest dealer network will be better geared to serving smaller enterprises than big corporate users too.
The Proace is a solid performer in spite of some limitations, with decent engines offering good efficiency and reasonable load space. However, mid-size vans from rival brands offer more powerful and higher load volume options which the Proace can't match. What the Toyota does do is mix compact van costs and manoeuvrability with mid-sized van practicality. So if it's up to the job you have in mind for it, the Proace is a decent choice.
About the Toyota Proace
Toyota has been a minor player in the UK commercial vehicle sector since 1977, but it has never attempted to take on the major European rivals. That said, by teaming up with the PSA Group to build its mid-size Proace, the Japanese firm has arguably never had such a convincing product to offer business users.
That's because the Proace is mechanically identical to the Peugeot Expert, Citroen Dispatch and Vauxhall Vivaro which in theory means it's a medium-sized van battling for sales with the Volkswagen Transporter, Ford Transit Custom and Renault Trafic.
However, these PSA Group models fall a little behind in terms of cargo volume. The Proace comes in Compact, Medium and Long body styles (with one roof height offered), and the Compact version bridges the gap between mid-sized vans and the smaller vans in the class below, such as the Ford Transit Connect, Fiat Doblo Cargo and Volkswagen Caddy. The longer versions of these vans come close to the Proace Compact in terms of load capacity, while the Medium and Long versions face up to the aforementioned mid-sized vehicles in the class above. Toyota has recently also introduced its own smaller Proace City model, which is another PSA joint-venture offering, this time a rebadged version of the Citroen Berlingo, Peugeot Partner and Vauxhall Combo.
Aside from the Toyota badge and the company's familiar corporate look, there's very little to separate the Proace from the Expert, Vivaro and Dispatch. The Compact version is 4,606mm long but can still offer load volumes of up to 5.1 cubic metres. The Medium and Long models are both on the same 3,275mm wheelbase but the Long model has an extended rear overhang, yielding a 5,308mm overall length and a 6.1 cubic metre maximum load volume.
Beyond the vans, Toyota offers a Proace crew cab with a second row of seats behind those in the front, a full-on Combi minibus, a platform cab ready to take specialist modifications and a Camper Van variant that's fitted out ready for conversion. Toyota dealers can provide bespoke aftermarket conversions, while the company takes pride in the fact that it strives to provide a personal service for those companies needing specific conversions. Completing the line-up is the Proace Verso - a plusher people-carrying version of the Proace designed to slot into the Toyota passenger car range.
Partnership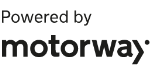 Need to sell your car?
Find your best offer from over 5,000+ dealers. It's that easy.
In the engine department there are PSA Group-sourced 1.5 and 2.0-litre diesel units. There's also a fully electric Proace van with up to 205 miles of range which we've reviewed separately. The 1.5 D comes in 100 and  120 guises with 101 or 118bhp, while the 2.0 D is either a 120 or 180 version with 121 and 174bhp respectively. The reason there are two 120-badged engines is that the larger 2.0 D version is designed with carrying heavy payloads in mind, since it has 300Nm of torque, compared to 270Nm in the 1.5 D. All vans are front-wheel drive and a six-speed manual is standard on all engines bar the 2.0 D 180, which features an eight-speed auto. Under WLTP test conditions, combined best fuel economy ranges from 38.1 to 44.8mpg.
The Proace trim range mirrors that of Toyota's passenger cars, so there is basic Active trim, then Icon and Design specs. All vans feature remote central locking, a steel bulkhead, cruise control, electric windows and mirrors plus a DAB stereo. Icon models have improved sound insulation for the cabin, air-conditioning, plastic wheel trims, front fog lamps and a dashboard information display amongst other features. Toyota's Pro-Touch touchscreen sat-nav system is part of Design trim, which also adds the Toyota Safety Sense suite of active safety kit, plus 17-inch alloy wheels.
The key strengths of the Proace are its fuel economy and its 5-year/100,000-mile warranty. Both should grab the attention of operators wanting to keep costs in check. The engines being offered are solid units from a performance standpoint too, but the Proace range lacks the power and top end carrying capacity to compete directly with the class-leaders in the mid-sized van segment. What the Toyota does do is mix compact van costs and manoeuvrability with mid-sized van practicality. Toyota's modest dealer network will be better geared towards serving sole traders rather than multi-fleet operators, and their personal service might be more appealing to these sort of van users.
MPG, CO2 and Running Costs
The Toyota Proace range sits across two sectors of the van market and depending on whether you view it as a compact van or a mid-sized panel version, its fuel economy is either very good or excellent. 
All engines in the Proace rage feature stop-start, and the 2.0 D 180 diesel auto is the least efficient powerplant. It has a WLTP-tested best of 38.6mpg, but that's not far behind the 39.2mpg achieved by the 2.0 D 120 manual. That's for the Medium van length - go for the Long version, and the WLTP best is 38.1mpg. The 1.5 D 120 is only offered in the Medium body and manages a WLTP best of 44.8mpg. The 1.5 D 100 returns 42.1mpg, and this engine is only offered in the Compact body. Go for the Crew Cab or Combi, and the figures are slightly down on the panel vans, thanks to the additional weight of their extra seats. Whichever engine you choose, the Proace has a 69-litre fuel tank.
All the engines are compliant with the latest emissions regulations and feature a Selective Catalytic Reduction (SCR) system to clean the exhaust gases. This technology uses AdBlue to reduce levels of NOx emissions, and all the Proace models have a 22.5-litre AdBlue tank that will need refilling every 9,300 miles on average, although the van's trip computer will let you know when this needs doing. The filler flap is mounted on the B-pillar and can be accessed when the driver's door is open.
If you want an electric van to cut emissions and costs, the Proace comes with two battery options that give you a range of 142 or 205 miles respectively between charges. 
Load Space and Practicality
The majority of mid-sized panel vans kick off their ranges with a short wheelbase version that's just under 5m long, but the Toyota Proace Compact is even less than that, at 4.6m long. As a result, the Compact is closer to smaller vans such as the VW Caddy or Nissan NV200 than it is to the likes of the Ford Transit Custom. It offers a 1,000kg payload, a 4.6 cubic metre load volume and a 2,162mm load length, so is a good option if you're looking for a van that offers maximum cargo length in a small body.
If you step up to the Medium Proace model the capacities are more in line with mid-sized panel van rivals. There's a 1,400kg maximum payload, a 5.3 cubic metre load volume and a 2,512mm load length. The Long (5.3m) Proace is bigger still, offering a 6.1 cubic metre load volume, the same 1,400kg payload and a 2,862mm load length.
The cargo space is accessed via 50:50 split 180-degree double doors at the back, and all versions of the Proace come with twin sliding side doors (many rivals offer a second sliding side door as an optional extra). These open wide enough to take a standard Europallet in all bar the Compact version. There's also the option of a lifting tailgate to Icon and Design panel vans, while it's standard on the Combi. However, while the door openings are a Europallet's width, they aren't as tall as you'll find on the likes of the Renault Trafic and Ford Transit Custom, so larger items might be a bit trickier to load.
To help boost practicality of the load space Toyota offers the Smart Cargo system across the range. This features a front passenger seat that either folds upwards so bulky items can be housed on the cab floor, or allows longer cargo to be poked underneath the seat base through a flap in the bulkhead. It increases the load length by 1.16m and boosts load volume by half a cubic metre, and is suitable for loading items such as planks, pipes or ladders. It also includes a useful in-cab laptop desk that is created by folding down the back of the middle seat.
The passenger carrying Toyota Proace Verso received a 5-star rating when it was tested by Euro NCAP in 2016, which is a good indication that the Proace van will perform just as well from an occupant protection perspective. Standard safety equipment includes VSC stability control with Hill-Start Assist, plus front and side airbags. There's also a tyre pressure monitoring system thrown in.
One of the big lures of the top-spec Design model (and available as an option on Icon vans) is the Safety and Security Pack. It includes Forward Collision Warning that prompts the driver if an imminent collision is detected and a Pre-Collision system that primes the van's safety systems before an impact occurs. There's also adaptive cruise control, rain-sensing wipers, an alarm and the 7-inch Pro Touch Touchscreen interface.
All Toyota Proace models get a 5-year/100,000-mile warranty with unlimited mileage in year one for some extra peace of mind. Toyota sees this extensive warranty as an area that can win sales for the Proace against rivals that have less comprehensive cover. Service intervals are a lengthy 25,000 miles or two years.
On the road, the Proace makes a significant step forward from its predecessor in terms of refinement, ride comfort and handling. The dynamic bar is that much higher across the van segment these days, however, and operators expect a driving experience that's closer than ever to that of a passenger car. To help the Proace achieve this, it uses a platform that's shared with cars such as the Peugeot 308 and 3008.
Against the current crop of rivals the Proace shapes up well. The ride was good in our test vehicle, which had a small load in the back to help subdue the heavy-duty rear suspension. The van was a little noisy when bouncing over rough surfaces, but the suspension set-up keeps the van's weight well in check through corners. The steering is responsive enough but with no feedback the Proace can be a little tricky to place accurately in corners. You find yourself making regular adjustments to keep the van on the desired line.
The six-speed manual gearbox fitted to the Proace isn't the smoothest shifting item you'll encounter in a van, but the auto is a good performer. The brakes also take a bit of getting used to, as there's very little travel in the pedal in comparison to the throttle and clutch. This makes it tricky to modulate the brakes at first, but at least they stop the van quickly and securely.
Performance from the engines is tough to fault and it's largely a case of buyers getting what they pay for as they ascend the range. The 1.5 D 100 is well suited to the Compact body, but would likely struggle in the larger models. On the motorway it drones a bit more, but that's largely down to the entry-level Proace models lacking the acoustic windscreen and other sound proofing measures of higher spec vans. The standard steel bulkhead helps keep tyre and wind noise in check at high speeds.
The 1.5 D 120 is acceptable, but if you want muscular in-gear performance, the 2.0 D 120 is a better bet. Its extra torque means the Proace is less frantic when accelerating, and it's a better choice if you're carrying heavier loads, too.
Toyota has never had a problem delivering a well-constructed, durable interior in its vehicles but the same cannot be said for the PSA Group, which actually builds the Proace. However, despite the fact that the Toyota's cabin components are clearly drawn from the French manufacturer's parts bin, the general quality is very good, and the van feels like it can stand up to tough usage.
The Proace has a high seating position but the driver doesn't sit quite as high as in a Transit Custom or VW Transporter. That means there's less of a step up when you get in but the view out over other traffic isn't quite as commanding. The high dashboard and low roof contribute to a slightly claustrophobic feel as you look out through the letterbox shaped windscreen, but visibility is fine. The mirrors have a single pane of glass with no wide-angle section, but high-spec models include blind spot assist to help with lane changes.
If you're travelling three-up, your passengers both get conventional three-point seatbelts, but shoulder space can get rather tight for bigger passengers.
Cabin storage is OK, but there's limited space for larger items anywhere aside from the large door pockets. The low roof means there's no overhead storage, but there are plenty of small cubbies to keep smaller items in check.
Generally, the control interface in the standard Proace seems easy to work out, but we'd recommend the optional 7-inch touchscreen to anyone who can afford it. The system brings a host of useful features and adds a touch of class to that cabin as a whole.
Van dimensions
| | | | |
| --- | --- | --- | --- |
|   | Length | Width | Height |
| Toyota Proace Compact | 4,605mm | 1,920mm | 1,910mm |
| Toyota Proace Medium | 4,959mm | 1,920mm | 1,940mm |
| Toyota Proace Long | 5,380mm | 1,920mm | 1,950mm |
Load area dimensions 
| | | | |
| --- | --- | --- | --- |
|   | Load length | Load width (between wheel arches) | Load height |
| Toyota Proace Compact | 2,162mm | 1,258mm | 1,397mm |
| Toyota Proace Medium | 2,512mm | 1,258mm | 1,397mm |
| Toyota Proace Long | 2,862mm | 1,258mm | 1,397mm |