Toyota Proace Electric review
The Toyota Proace Electric medium-sized van offers up to 200 miles of range and fantastic comfort
Toyota's first all-electric vehicle for sale in the UK isn't a car. It's this, the Proace Electric van. It's the electrified version of the diesel Proace, and it's a fast-track for Toyota - a company famous for its hybrids – to get an EV to market. That's because, like the diesel Proace, the Proace Electric is a badge-engineered variant of the Citroen e-Dispatch, Vauxhall Vivaro-e and Peugeot e-Expert vans that are produced by the PSA Group (now part of Stellantis). While the Toyota mainly constitutes a rebadge, that's no bad thing at all, because it means it's one of the best electric vans for sale in the UK.
Like its peers, the Toyota Proace Electric comes as a panel van, but unlike its PSA relatives, it only comes in one length and only in one trim level - the top-selling Icon spec. You can choose between 50kWh or 75kWh batteries, though, with the latter commanding a premium of around £4,700 over the former. Prices start from around £41,500, while the Proace Electric qualifies for the Government's Plug-in Van Grant.
Go for the 50kWh battery, and Toyota quotes a WLTP-tested range of 142 miles. Go for the larger battery, and it can travel up to 205 miles on a single charge. For some, the extra range that the 75kWh battery offers will be enough to justify paying a premium for it. Charging from 0-80 per cent capacity can take as little as 32 minutes if you're using a powerful 100kW DC public charging point (it's 48 minutes for the 75kWh battery). An 11kW wallbox can fully charge the 50kWh battery in 4hr 45min (7 hours for the 75kWh battery), while the same charge via a three-pin plug takes an arduous 14 hours, or nearly a whole day for the 75kWh model.
Whichever battery you choose, power comes from a 136bhp electric motor, while the Proace Electric offers three driving modes (Eco, Normal and Power) that can help you to save battery energy while on the move. In addition, there's a battery recuperation mode that boosts energy recovery when you lift off the throttle.
There are a handful rivals for the Proace Electric. As well as its PSA siblings, there's the Volkswagen ABT e-Transporter and Mercedes eVito, although both of these vans have a range of less than 100 miles, so can't compete in terms of driving distance. They do have larger cargo capacities, though.
Elsewhere, if you're not ready to switch to a full electric van, then the Ford Transit Custom PHEV and LEVC VN5 range extending plug-in hybrid models are available. The Ford has an all-electric range of around 30 miles, while the VN5 (which is based on LEVC's TX taxi) offers around double that. Factor in the extra range when their petrol engines take over, and both vans have an overall range of around 300 miles.
MPG, CO2 and running costs
Electric vans are expensive to buy, but look at the total cost of ownership (TCO), and the overall costs of running an electric van can be competitive with a diesel model. The high initial purchase price is offset by lower every-day running costs, while zero-emissions models have tax incentives that make them even more attractive for business users.
Partnership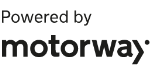 Need to sell your car?
Find your best offer from over 5,000+ dealers. It's that easy.
Because the Proace Verso is only offered in one body style and exclusively in Icon trim, a lot of choice is made for you already. Prices are similar to that for its PSA Group siblings, although these vans are offered in a greater variety of body styles and more basic trims, so they start from lower prices. The Vauxhall Vivaro-e is worthy of note because it's the only van of this quartet that comes in five-seat Crew Van guise. Back to the Proace Electric, and Icon trim is generously equipped, with auto lights and wipers, a seven-inch touchscreen, cruise control, rear parking sensors and air-conditioning all included.
Compared with a diesel van, the Proace Electric will reap the benefits in terms of 'refuelling'. You could save up to £100 a month on fuel costs if you choose electric drive, while the van will be exempt from congestion charges and low-emissions zones tariffs.
When it comes to the nitty gritty of electric range, the Proace Electric acquits itself quite well. The 50kWh van has a range of up to 142 miles, and if you use the van to do short, urban drives, then you can expect that kind of range in everyday driving. Pick up speed, and you'll pay a penalty in terms of wasted range the faster you go. When we tested the 75kWh van on a 50-mile trip that mainly consisted of dual carriageway driving, we lost roughly 30 miles of range in addition to the actual distance covered. However, seeing as this van can cover up to 200 miles on a charge, it's less of an issue as it would be for rival vans that have a quoted range of less than half that.
The three drive modes offered by the Proace Electric - Eco, Normal and Power - help you to manage energy use. Switching to Eco mode adds around 10 miles of range, but limits the effectiveness of the air-con, restricts your top speed and power is pegged back to 82bhp. Normal mode has 109bhp - which is fine in everyday driving - while power mode offers the full 136bhp, but your range is reduced by around 10 miles.
When it comes to charging the battery, there are two charging options - 7kW or 11kW, the latter costing around £150 extra. Go for that, and 100kW DC charging is available to you, and the 50kWh battery can be charged from 0-80 per cent in 32 minutes. The 75kWh battery takes 48 minutes to recharge from the same source. From an 11kW wallbox the 50kWh battery takes 4 hours 45 to charge (the 75kWh takes 7 hours), while a three-pin plug at 3.7kW takes 14 hours (or 22 hours 40 for the 75kW battery). Those long charge times show that it's best to charge this van little and often, to make sure you've got the maximum range available.
Load space & practicality
The way the Proace Electric is packaged means that the electric running gear doesn't have an impact on cargo volumes when compared with the diesel Proace van. The electric motor goes under the bonnet where the diesel engine is usually located, while the battery slots under the van's floor, so there's no impact on carrying capacity.
While the other PSA Group electric vans come in various body lengths, the Proace Electric is offered in a single mid-length body, and like all the other vans, there's just one roof height. As a result, there's 5.3 cubic metres of cargo space in the back, and like its sister vans, there's a through loading chute available that means longer items such as ladders, planks or pipes can be carried by sliding them through the bulkhead under the twin passenger seat. As well as this, the Proace Electric also comes with a window in the bulkhead, so you can check your van's cargo from the cab.
Payload weights for the Proace Electric are slightly lower than they are for the diesel Proace, because of the extra weight taken up by the battery. But it's only around 200kg behind, and there's still a maximum of one tonne on offer. One slight issue with the Proace Electric is that the van's doors are on the small side, so this will restrict you from carrying bulkier items, although you do get twin sliding side doors as standard. The van's overall cargo capacity is also on the small side when compared with medium-sized rivals, such as the Ford Transit Custom and Renault Trafic.
Toyota has a rock-solid reputation for reliability, but the Proace Electric is a badge engineered PSA Group model, so we will have to wait and see if it can meet these high standards. However, Toyota wouldn't have put its name to this van if there were any doubts about its quality, so you can have some peace of mind from the company's decision to go with this van in the first place.
There are decent car-derived safety features on board. Stability control, ABS with brake assist, hill start assist, twin front airbags, tyre pressure monitors and a speed limiter are all fitted as standard. However, while sister PSA Group vans can be had with kit such as lane assist and speed limit recognition, this isn't offered on the Proace Electric.
One advantage that Toyota offers when compared with its sister vans is that all Toyota Professional models come with a five-year warranty and five years roadside assistance. On top of that, the Proace Electric's battery is covered for eight years or 100,000 miles, whichever comes sooner.
The Toyota Proace Electric drives in the same way as its PSA Group siblings, so it's a lot smoother than the diesel model, and the electric drive system offers a relaxed driving experience. Automatic drive and near-instant throttle response (especially in Power mode) mean the van is surprisingly quick off the line, and even in Normal mode the van is more than capable of keeping pace with the urban traffic in which the Proace Electric is expected to spend most of its time.
Power mode can help with extra oomph when you're carrying a heavy load, but do beware that the battery range will suffer, plus you need to adjust your pedal pressure to compensate for the extra pace on offer. In fact, since the Proace Electric defaults to Normal mode when you start it, we found it a bit tricky to adapt to Power mode when selecting it, so often we just stick with the standard mode. In contrast, Eco mode feels so underpowered that you often end up pressing the throttle harder than you need, which tends to counter any benefit that Eco mode offers.
At low speeds there's a discreet whirr while the van is moving, which is cancelled out by tyre and wind noise as you go faster. The electric handbrake releases automatically as you drive away (as long as you're wearing your seatbelt), and is simple enough to re-engage when you come to a halt. The brakes are effective, and the transition between energy recuperation into the battery and the conventional discs and pads feels natural.
Toyota offers a 'B' driving mode, which boosts energy recovery when you lift off the throttle, similar to what happens when you lift off in a diesel van while using a low gear. This ploughs more energy back into the battery when you're off the throttle, and while it doesn't mean you can indulge in one-pedal driving, you naturally adapt your driving style to maximise the amount of energy you recover in this mode. We'd recommend using it in urban areas, because it can tend to result in jerky responses if you use it at motorway speeds and feather the throttle.
The low-slung battery means that the van handles tidily. There's little to no feedback from the steering, but the van is stable in bends, while the weight of the battery helps the Proace Electric iron out bumps better than the diesel model does. Overall the Proace Electric is a decent van to drive. It feels more car-like than some rivals, while the driving position is somewhere between an SUV and rival vans.
One issue we have - and it's a common complaint on all of these PSA Group vans, electric or otherwise - is that the wing mirrors are on the small side. There's no wide-angle glass, so you have to check over your shoulder at the blind spots when changing lanes on the motorway. However, rear parking sensors help when reversing at parking speeds.
The dashboard layout of the Proace Electric gets a few minor changes when compared with the diesel model. The gear lever is replaced by a neat looking toggle switch that selects drive or reverse, while next to that is the Drive Mode switch that picks between Eco, Normal and Power settings. There's a 'B' button that selects the stronger energy recovery mode, too.
The other changes are in the instrument binnacle, where the van's rev counter is replaced by a dial that shows energy use. This has a needle that moves between energy use and recuperation, showing you live information about how energy is being consumed or harnessed. Between the energy meter and the speedometer there are two gauges. One shows energy remaining in the battery - just like a fuel gauge - while the second shows the impact of using energy consumers such as the air conditioning.
Aside from those changes, the Proace Electric is just like the diesel van. That means it's a three-seater, although the van is a bit tight for shoulder space when compared with some rival medium-sized vans, and storage is reasonable, rather than outstanding. There's storage under the passenger seat, but again it's on the small side and not big enough to accommodate the van's charging cable, and if you're using the through-loading bulkhead it's off limits as storage space anyway.