Should I buy a petrol van?
Diesel cars are falling out of favour with buyers, but what about vans? Is there a petrol alternative?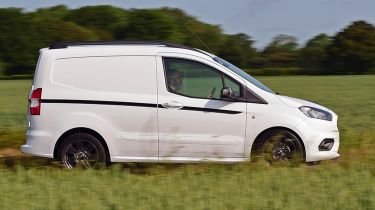 Sales figures in the new car market show that buyers are falling out of love with diesel engines. But if you need a van, then you're stuck with diesel power, right? Actually, that's not necessarily the case. Yes diesel still dominates, but there are petrol vans for sale, and other alternative fuels are gaining ground, too.
On the whole, if you want to buy a petrol-powered van, then you're going to be looking at the small van class and those vans that are based on cars. At the moment, the list of petrol-powered vans for sale in the UK is as follows:
That's a limited variety of models on offer, made all the more limited by the fact that most of these makers only offer petrol engines in selected trim lines, usually towards the bottom of their respective ranges.
Big-sellers like the Ford Transit, Renault Trafic or Vauxhall Vivaro don't offer petrol power, although a pre-facelift Volkswagen T6 Transporter 2.0 TSI petrol was offered for a brief period, although that model is hard to come by on the used market, making up roughly 1.2 per cent of second hand Transporters for sale.
Petrol is certainly not offered in large vans such as the Mercedes Sprinter or Citroen Relay because petrol engines aren't as economical as diesels, while the torque offered by diesels is also favourable.
In reality, petrol-powered vans only make up a tiny fraction of the UK van market. Look at the second-hand market, and petrol vans make up barely one per cent of the vans for sale. For comparison, electric vans make up a similar percentage, but this is on the rise with the introduction of a variety of new pure-electric models.
Alternatives
If you really don't want a diesel van, there are more options open to you than ever. Chief among these is the plug-in hybrid van (PHEV). There are two plug-in vans for sale at the moment, which are the Ford Transit Custom PHEV and the LEVC VN5. These two models are range-extending hybrids, which means an electric motor drives the van, while a built-in petrol generator recharges the battery or powers the electric motor when the battery is flat.
The Transit Custom is a conversion of the existing van, and its battery is good for an EV range of around 30 miles. In comparison, the LEVC VN5, which is based on the running gear of LEVC's TX taxi, can travel around 60 miles on battery power. However, overall range for both vans when petrol assistance is factored in comes to around 300 miles.
Another alternative for buyers that need a bit more style and off-road ability from their commercial vehicle, but aren't too worried about a heavy payload weight, is the Mitsubishi Outlander Commercial PHEV. This is based on the Outlander PHEV SUV, but only has two seats and a flat load area in the back with blacked-out rear windows. It's an intriguing option that's surprisingly refined for a commercial vehicle.
Partnership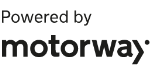 Need to sell your car?
Find your best offer from over 5,000+ dealers. It's that easy.
There are more electric vans (EVs) for sale than ever, too. These would be suitable for companies and businesses that do numerous short trips and have the facility to charge the vehicle up whenever it's parked, but vans such as the Vauxhall Vivaro-e are actually capable of doing longer journeys, without too much concern about the ability to charge while on the road.
Tax costs
In terms of business and road tax, there's no difference in the tax costs of petrol and diesel vans. The flat rate of commercial vehicle tax applies to all drive systems, whether petrol, diesel or plug-in hybrid. You only benefit from zero tax rates by choosing an electric van.
Our sister site Buyacar has listed the best vans on sale here...