Vauxhall Vivaro-e review
The competitive Vauxhall Vivaro-e is the all-electric van to beat
The all-electric Vauxhall Vivaro-e is one of the best electric vehicles currently for sale in the UK. It's the electric van that can travel the furthest on a single charge, with a maximum range of 205 miles quoted for the big-battery version, and the Vivaro-e is priced so that it's competitive with rivals.
The Vivaro-e is based on the diesel Vivaro, but features an electric motor where the engine would normally be, and there's a battery pack slung under the cargo floor. This layout means that cargo space is the same as it is in the diesel, and there are two panel van lengths available, as well as a five-seat Doublecab version. 
The Vivaro-e's running gear is the same as that found in electric PSA Group models such as the Peugeot e-2008, Vauxhall Corsa-e and DS 3 Crossback e-Tense, so there's a 136bhp electric motor that drives the front wheels. However, thanks to the Vivaro-e's larger dimensions, there's space available to offer two battery options. 
There's the same 50kWh battery pack as you'll find in the cars mentioned above, or you can go for a bigger 75kWh battery. The batteries give the Vivaro-e a quoted range of 144 or 205 miles, and even that lower range is one of the best for any electric van for sale today, and is around 50 miles longer than the range quoted for either the Mercedes eVito or Volkswagen ABT e-Transporter.
Vauxhall offers Dynamic and Elite models. The Dynamic is a fleet-focused version, with steel wheels, black plastic bumpers and kit such as cruise control, auto lights and wipers and rear parking sensors. In comparison, the Elite is pretty plush. It has alloy wheels, body coloured bumpers and loads of kit on board, including sat-nav, front and rear parking sensors, an alarm and a through-loading bulkhead. It's offered as a panel van and in five-seat Doublecab guise, which is something of a bridge to the Vivaro-e Life electric MPV.
Inside, the Vivaro-e looks the same as the standard Vivaro, save for replacing the rev counter with an energy gauge, and swapping the gearlever for a neat looking drive selector toggle switch that's accompanied by a rocker switch for selecting between Eco, Normal and Power driving modes. The Vivaro-e is comfortable, if not quite as big inside as some rivals, while the electric drive means it's even more car-like to drive than the diesel version.
The Vauxhall Vivaro-e is one of three new electric vans from the PSA Group. It shares its running gear with the Citroen e-Dispatch and the Peugeot e-Expert, and all three vans are similarly priced and specced. Prices are competitive and undercut electric van rivals from Mercedes and VW, which both have shorter ranges. 
If you need to travel further than the Vivaro-e's range allows, but want to move away from diesel power, then there are two petrol-electric plug-in hybrid van rivals in the shape of the Ford Transit Custom PHEV and LEVC VN5. The Ford is limited in its electric range, with around 30 miles on offer, but while the VN5 can travel twice as far on battery power alone, both vans have an overall range of around 300 miles on a full charge and a tank of petrol.
MPG, CO2 and running costs
One hurdle on the course to electric van ownership is price, but the Vauxhall Vivaro-e is competitive in this regard. The range starts from around £35,000 ex-VAT (that's before the £8,000 Plug-in Van Grant), and while that's around £10,000 more than the cheapest Vivaro diesel, it's actually very competitively priced when compared to medium-sized electric van rivals. For example, the VW ABT e-Transporter starts from around £42k, while the Mercedes eVito starts from just under £40k. However, these two can't match the Vivaro-e for driving range, and don't have quite as much equipment, either.
Partnership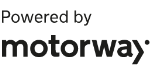 Need to sell your car?
Find your best offer from over 5,000+ dealers. It's that easy.
Every electric van maker tends to look at the total cost of ownership (TCO) of an electric van, and when viewed like this, the high initial purchase price of an electric van is countered by lower everyday running costs. Vauxhall's own estimates see the Vivaro-e offering a saving of around £100 a month in fuel costs when compared to an equivalent diesel Vivaro. Of course, there are other benefits, too, including reduced taxation, exemption from congestion charges, lower servicing costs and zero emissions.
We spent a week with a Vivaro-e equipped with the 75kWh battery. Upgrading from the 50kWh pack costs around £4,500 extra, but it's a price well worth paying if range anxiety is the one thing that's preventing you from making the switch to electric drive. A full charge saw the van's digital read-out show a range of 191 miles in 'Normal' mode - switching to Eco saw another 10 miles gained, while the Power setting knocked 10 miles off the range.
On the move and at urban speeds, the Vivaro-e's range shortened in line with the distance covered. But like all EVs, faster motorway trips do have an impact on driving range. For example, we did a 50-mile trip covering mainly dual-carriageway miles at 60-70mph (the van is limited to 70mph), and this saw the Vivaro-e lose an additional 30 miles of range on top of the energy it actually used.
Charging is also another issue to be addressed. The Vivaro-e's long range is down to its large battery, especially with the 75kWh pack fitted. But that does mean charging takes longer from conventional sources. If you're going to be using a three-pin plug socket (which you can if you buy an optional charging lead), even charging a completely flat 50kWh battery takes 28 hours, with the 75kWh taking a massive 42 hours. The Vivaro-e has 7.4kW three-phase charging capacity fitted on-board as standard, and using a similarly rated wallbox sees these times drop to 7h 30 min and 11h 20 min respectively.
Vauxhall also offers an 11kW on-board charger as an option for around £300 extra. Fit this, and AC charging of the larger battery takes seven hours, while DC rapid charging from a 100kW source to 80 per cent capacity takes half an hour for the 50kWh battery, and 48 minutes for the 75kWh version. Whichever option you choose, it's clear that topping the battery up little and often is a better way to use this van than waiting until the battery is flat to charge it up.
The Vivaro-e comes with a 7.4kW Mode 3 charging cable as standard, and you can also specify a charing lead designed for use with domestic sockets. To help you on your way to electrification, Vauxhall is offering a home charging installation for a reasonable £300 (where possible), while short-term free subscriptions to BP Chargemaster's Polar fast-charge network are also on offer.
Load space and practicality
Fitting electric drive to the Vauxhall Vivaro hasn't had a negative impact on its cargo carrying volume, thanks to the fact the big battery is located under the floor of the standard van. However, that also means that the Vivaro-e isn't one of the more spacious medium-sized vans available. 
There are three body styles available - L1 and L2 panel vans and the Vivaro-e Doublecab five-seater, all of which are offered in a single roof height. That roof is on the low side when compared to some rivals, though. The double rear doors and sliding side doors don't offer the widest access to the cargo area, either, so while the van might have enough room inside for tall items, the height and width of the doors might prevent you from carrying it in the first place.
Still, there's 5.3 cubic metres of space in the L1 van, and the L2 offers 6.1 cubic metres. This rises to 5.8 and 6.6 cubic metres respectively when you use the through loading bulkhead that's standard on higher spec models, although this is of limited use and only really for long, narrow items such as planks or pipes. All vans get twin sliding side doors, while top-spec vans can be had with power-assisted remote opening for convenience.
Payload weights for the Vivaro-e are around 200kg down on the diesel variants, but all of the panel vans can carry more than a tonne in payload, while the Doublecab can carry a still-respectable 987kg. The Vivaro-e's Power drive mode is designed to give the van a boost of torque to help haul heavy loads, although of course if you get anywhere these maximums, then the van's driving range will be affected whichever mode you use.
The Vivaro-e uses technology sourced from within the PSA Group, with a platform that features tech from the passenger car range up front and rear suspension that's been developed to carry heavy weights. 
The electric motor and battery are a cornerstone of the PSA Group's electrification plans, and is seen everywhere from this van to the Corsa supermini and the Peugeot e-2008 small SUV. As such it needs to be a consistent performer, and Vauxhall is confident enough in its reliability that it comes with an eight-year battery warranty. That's in addition to Vauxhall's three-year/100,000-mile warranty cover for the rest of the van.
Since the Vivaro-e is based on running gear that sources some of its components from PSA Group passenger cars, it means it can be equipped with a wide range of safety kit, although a lot of it is on the options list. Adaptive cruise control, road sign recognition, lane departure warning and automatic emergency braking are all on offer. One highlight is blind-spot detection, which comes in handy, because unlike some rivals, the Vivaro doesn't come with wide-angle door mirrors, so blind spots immediate to either side of the van are an issue.
On the road, the big difference you experience when driving the Vivaro-e when compared to the standard van is the amount of refinement the electric van delivers. It pulls away in silence, with just a hum from the on-board sound generator that's designed to warn others of your presence at low speeds. Tyre and wind noise takes over the faster you go, although the Vivaro-e is far from being noisy. 
The other benefit of electric drive is how easy this van is to drive. Simply press the starter button on the dashboard, there's a beep and the needles on the instruments lift into position and you're ready to roll. Toggle the stubby gear selector switch into Drive, and – as long as your seatbelt is done up – the van will automatically release its electric handbrake (the switch for which is located between the driver's seat and two-seat passenger bench) and move away. The steering is light, and the weight of the batteries in the back helps the Vivaro-e feel less bouncy than its diesel counterparts when it's unladen.
We've said before that the Vivaro is rather car-like to drive, and that is also true of the electric version. There's a healthy slug of acceleration from a standstill, but like other electric vans, this does tend to tail off the faster you go. The Vivaro-e has three drive modes – Eco, Normal and Power – and there are clear differences in performance when switching between them. Eco not only limits use of the climate control to save energy, but also restricts your top speed and dulls throttle response considerably. However, this has an adverse effect, because you tend to bury the throttle harder to get going in this mode, which is sure to cancel out any benefits.
Normal mode is perfect for everyday use. There's enough power to sprint around town at speeds up to 40mph, and it provides plenty of drive even with a large load on board. If you need extra oomph, then Power mode is for you. It offers even faster responses off the line, and the extra torque makes light work of any extra weight you might be carrying. Be aware that Power mode does knock at least 10 miles off the Vivaro-e's range as soon as you activate it, though.
Braking has always been a bone of contention for EVs, with the transition from energy recovery by the electric motor to the discs and pads engaging proving a tricky switch to master. However, the Vivaro-e changes sources smoothly. 
Lift off the throttle, and the van coasts with little resistance from the electric running gear, so you only get a modest amount of energy recuperation. However, Vauxhall also offers a 'B' drive mode, which is selected via the gear selector toggle switch. Once B mode is activated there is more resistance from the electric motor and additional energy is recuperated. It's not jerky and the resistance is milder than you'll experience in some other EVs, so isn't strong enough to indulge in one pedal driving and you will have to use the mechanical brakes to come to a halt, but it's a smooth transition.
The Vivaro-e is just like the diesel Vivaro, so it has a car-like driving position that's not quite as high as some rivals. It's comfortable, though, and the cabin feels well built with plenty of tech on board. The electric Vivaro has a few key differences when compared to the diesel version. For starters, the dashboard has some new displays to help you monitor your energy use when you're on the move. There's an energy meter where the rev counter sits in the diesel Vivaro, and this moves around the dial as you use the throttle and brakes, showing how much energy is being used or how much is being put back.
There's still a fuel gauge, but of course this shows battery capacity remaining, while next to it the water temperature gauge found in the diesel Vivaro is replaced by a gauge showing energy consumption by the climate control system. When we drove the Vivaro-e, we found that it often just moved to the top of the gauge for maximum energy use as the air-conditioning was switched on, and only dropped when the climate control was turned off. On that subject, the climate control proved pretty effective and warmed up the van quickly, considering there is no engine to draw heat from. There is the facility to pre-heat the cabin on a timer if you wish.
The stubby gear selector is more of a switch than a shifter, and it looks pretty neat, while the Vivaro-e also has a few different ways of monitoring energy use. There are two displays showing energy flow between the motor, battery and front wheels (one in the instruments and another on the central touchscreen), while another display on the touchscreen shows your energy use over time.
Elsewhere, the Vivaro-e's cabin is the same as the diesel van's. That means it's not the most spacious if you regularly travel three-up, while storage isn't quite as comprehensive as in some rivals. The glovebox is on the small side, but there is dashtop storage and the twin-passenger seat base flips up to reveal more storage underneath. This is reasonable, although it can't be used if you're also using the through loading facility, while the space is too small to store the Vivaro-e's charging lead - this comes in a carry case instead.
All Vivaros feature a touchscreen infotainment system. It's not the easiest to use on the move, but Apple CarPlay and Android Auto are included so you can bypass the built-in system to a large extent.