Peugeot Partner van review
The Peugeot Partner is a small van front-runner, with plenty of versatility and car-like tech
The Peugeot Partner is a front-runner in the small van sector, while the latest version introduced in 2018 features car-derived tech that had never been seen before in the class. Practicality is excellent, too, with payload weights of up to a tonne available. But the real advances come in the cabin, where Peugeot has made the Partner more user-friendly than before.
There's more safety kit, plenty of useful and practical features, while the efficient diesels help to keep costs down. Driving comfort is improved, too, while a variety of trim levels mean there should be a Partner to suit most small van customer needs.
While the last Peugeot Partner was essentially a rebadge of the Citroen Berlingo, it was Peugeot that took the lead when it came to producing this new model. Under the skin, the rear section of the van's platform is a development of the previous-generation Partner, while the front is an adaptation of the PSA Group's EMP2 car chassis. That means Peugeot has been able to kit the Partner out with a range of cutting-edge convenience and safety tech that hasn't been seen in the small van class before.
Since Peugeot is part of the PSA Group, the Partner has 'partner' vans that use the same technology. The Citroen Berlingo Van has long been a sister model to the Peugeot, while PSA Group's takeover of General Motors' European brands mean the current Vauxhall Combo also uses the same tech, while a technology partnership means that the Toyota Proace City is essentially the same van. In addition, the Peugeot Rifter is the MPV variant of the Partner, having ditched the Partner Tepee name with its introduction in 2018. All these vans use the same body, but the designers have created a short bonnet design so that all four models can have distinctly different front end designs to separate them.
More reviews
In-depth reviews
Road tests
There are two lengths of Peugeot Partner, called Standard and Long, while a single roof height offered. Cargo volumes are 3.3 and 3.8 cubic metres respectively, while payloads range from 680kg to 1,009kg. The Partner Crew Van is also on offer. This comes exclusively with the Long body and a five-seat layout. It features a three-seat rear bench and a mesh bulkhead, a combination that can be folded and moved forward to create more cargo space if it's needed.
There are four trim levels available, the fleet-minded Partner S, the Partner Grip, which is geared towards the construction industry, plus the Professional and Asphalt, which offer car-like levels of kit. While these trim levels have different names to Citroen's, prices and specifications for the Partner are virtually identical to the Berlingo Van across the board.
That means standard kit is essentially the same, although the other main difference between the Partner and the other vans is its i-Cockpit layout. This sees a small steering wheel added, with the dashboard dials set above it. It's a layout that some drivers might find awkward, so it's well worth trying before you buy.
Partnership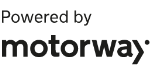 Need to sell your car?
Find your best offer from over 5,000+ dealers. It's that easy.
All vans getting offset double rear doors, a full steel bulkhead, a single sliding side door (twin doors are standard on Long and Crew vans), a reach and rake adjustable steering wheel, auto lights, six load hooks in the load area and Bluetooth, among others.
The Partner Grip adds Peugeot's Grip Control system, which features switchable traction control for different surfaces, plus a 30mm raised ride height and Mud & Snow tyres for extra grip. Despite this off-road set-up, the Partner is front-wheel drive, whichever model you go for.
Grip, Professional and Asphalt models all get a three-seat cab layout. This Multi-Flex folding seat also sees an electric parking brake added - which helps take some strain out of driving - while the seats flip and fold to create more storage. Also included is a through-load facility for the bulkhead that allows longer items to be carried.
Professional vans also get rear parking sensors, cruise control, and a touchscreen DAB radio with Apple CarPlay and Android Auto, plus two USB sockets. On top of this Asphalt vans add body coloured bumpers, alloy wheels, sat-nav and rear and nearside cameras, although all of these extras can be added to lower spec models from the extensive options list.
Peugeot offers a variety of packs that bundle options together into better value packages. The Surround Rear Vision Pack adds front and rear parking sensors (also available separately), plus a rear camera and nearside camera to help with blind spot visibility. There's also a Safety Pack which adds lane assist, speed limit recognition and active braking alert, while the Safety Pack Plus adds auto main beam, tiredness alert and traffic sign recognition. On top of that, you can add the Drive Assist Pack with adaptive cruise control on selected models.
The Partner range is powered by Peugeot's BlueHDi diesel in 75, 100 and 130 guises. It's the same engine you'll find in the Peugeot car range, with the lower-powered engines featuring a five-speed manual, while the 130 has an eight-speed auto. All models come with stop-start as standard.
As well as its Citroen, Vauxhall and Toyota sister models, the Peugeot Partner can count the VW Caddy and Ford Transit Connect as its main rivals, while other rivals such as the Fiat Doblo, Renault Kangoo and Mercedes Citan also have their merits.
MPG, CO2 and Running Costs
The Peugeot Partner has a similar model line-up and price range as the Citroen Berlingo Van. Prices start from around £18,750 ex-VAT, while the Long model starts from just under £20,000 ex-VAT. The most expensive Asphalt Long model comes in at around £25,000 ex-VAT, although Peugeot offers plenty of options that can bump these prices up significantly. The Crew Van is offered in a single trim level for around £22,400.
All vans get electric windows, a full steel bulkhead, sliding side door (double sliding doors on Long and Crew Van models), a reach and rake adjustable steering wheel, six lashing eyes for the cargo floor, a trip computer and central locking with deadlocks.
The Partner Grip is a variation on the base model, rather than being a complete trim upgrade. It adds the Multi-Flex seat layout with through loading and two passenger seats, tyre pressure monitors, and an electric parking brake, while the overload indicator shows when the van is exceeding its maximum gross vehicle weight. The biggest additions are a 30mm raised ride height, Peugeot's Grip Control traction electronics and Mud & Snow tyres, so the Partner Grip has some modest off-road ability.
Professional and Asphalt versions of the Partner are well specced, with a kit list not dissimilar to the Rifter MPV. There's plenty of useful safety kit, climate control, an alarm, alloy wheels and body coloured bumpers, although these do bump list prices higher.
Fortunately, you can cherry pick the specification that's right for you, because most of the tech that's standard on top-spec models is also available as a cost option on lower spec vans. Extras include a second sliding door for Standard vans, glazing for the load doors, vinyl and plywood floor linings, plus extra lashing eyes and load bay lighting.
There's more kit available to make life easier for the driver, too. Grip Control is offered as an option on non-Grip models, as are the rear camera systems, side guard sensors and climate control, while all of the Partner's safety systems are available either as standard or in option packs.
Economy is the Partner's strong point thanks to its diesel engine range. Under the latest WLTP test cycle, the BlueHDi 100 - the engine we'd go for - has a best combined economy figure of 52.3mpg, while the BlueHDi 130 with auto gearbox manages 50.7mpg. The lower powered BlueHDi 75 has a best of 51.4mpg on the WLTP test, and is only available in one variant anyway, making the BlueHDi 100 pretty much the default choice, unless you want an auto gearbox.
All vans come with a 50-litre fuel tank, while the AdBlue tank measures at 17 litres, while the van's trip computer will warn you when this needs refilling.
Load Space and Practicality
The Peugeot Partner has a development of the old Partner's platform at the rear, although a comprehensive redesign has made more space and increased payload weights. Different models have different payload weights, but these range from 680kg for the least powerful Partner BlueHDi 75, up to 1,009kg for the BlueHDi 100 in Standard body guise. The Long van has payloads ranging from 940-954kg, while the Crew Van has an 854kg payload.
Cargo volume for the Standard van is 3.3 cubic metres, while vans with the Multi-Flex front seat have a combined maximum of 3.9 cubic metres, with an extra 600 litres of space when the front passenger seat is folded and the bulkhead door is open. Go for a Long van, and cargo volume is 3.8 cubic metres as standard, and 4.4 cubic metres in Multi-Flex mode. The Crew Van offers 1.8 cubic metres with all five seats in place, 3.5 cubic metres with the bulkhead forward in two-seat mode, or up to 4.0 cubic metres with the rear seats folded and the bulkhead open.
In terms of dimensions, the cargo area has 1,229mm between the wheelarches, so it's wide enough for a Europallet to fit between them. The maximum load width is 1,550mm, while the load height is 1,236mm (1,243mm for the Long/Crew vans). There's a load lip that's 548mm high, rising to 586mm for the Partner Grip (the range is 571-610mm for the Long model). Finally, there's a load length of 1,817mm for the Standard van and 2,167mm for the Long version, which has a longer wheelbase and an extended rear overhang to create more space. The Multi-Flex through-load facility increases this to 3,090mm and 3,440mm respectively. Multi-Flex also adds a sturdy vinyl bag that helps prevent long items from damaging the interior.
Access to the load area is via 60:40 split rear doors that offer an opening of 1,196mm high and a load width that ranges from a maximum of 1,241mm to a 1,087mm minimum. The side door slides open to create an opening that measures 1,072mm high and a minimum of 641mm wide. The Standard van has a single sliding side door, while the Long van has double doors. You can add a second door to the Standard van, and all doors can be had with windows, as can the steel bulkhead. The Crew Van comes with steel side doors as standard, with window glass available as an option. Peugeot doesn't currently offer a top-hinged tailgate on the Partner.
All vans can be fitted with an overload indicator. This is calibrated to calculate how much weight is in the back of the van via how much the rear suspension compresses. You get two warnings on the cargo area-mounted display: one when you're up to 80 per cent of payload capacity, and another when you've exceeded the maximum permissible. The system doesn't prevent you from driving an overloaded van (and it doesn't account for passengers you might be carrying), but the warning on the dashboard will be hard to ignore if you're pulled over by the police or DVSA if the van is overloaded.
While the Peugeot Partner is a big seller in the van market, it hasn't been plain sailing in terms of reliability. Hopefully the latest van carries over enough tech that has been improved and upgraded that it should work without issue. The 1.5 BlueHDi is designed to be fitted in a wide range of Peugeot models, so will have been extensively tested to ensure it works without a hitch.
The Partner's use of EMP2 technology means Peugeot has been able to offer a range of safety features that are more commonly seen on passenger cars. Standard safety kit includes a driver's airbag (passenger, side and curtain airbags are all optional), a full-height steel bulkhead to separate the cargo and passenger areas, electronic stability control, traction control, hill start assist and emergency brake assist.
All vans get a full-size spare wheel, while tyre pressure monitors are fitted to all vans bar the entry level S version, the Overload Indicator is a useful extra to have if you regularly use a van's maximum payload and want to ensure you're still within the law (it's standard on Grip models).
Peugeot's Safety Packs add a front camera that means kit such as lane assist and speed limit recognition can be added - something that would've been unheard of in a van even just a few years ago. Automatic emergency braking is available, too, while adaptive cruise control is offered on the BlueHDi 130 with the EAT8 auto gearbox.
Van security includes remote central locking with deadlocks and separate load area opening and immobiliser, while higher spec vans get an alarm that can also inform you if the van has suffered from an attempted break-in while you're away.
On the road, the Peugeot Partner is night-and-day when compared to the old model. Where that van was choppy and bouncy and not much fun, the latest model rides well and is fairly engaging. Part of the reason for this is the iCockpit cabin layout, which adds a small steering wheel to give the Partner a sportier touch. 
The engine range only really lives up to the chassis' sporty potential with the BlueHDi 130 motor. This has a good amount of power for hauling big loads, and it feels sprightly enough to give the Partner a decent turn of speed.
The smaller BlueHDi 75 and 100 engines are still decent, but not quite as punchy. They come with a five-speed manual gearbox, and the widely spaced ratios mean they don't have the urgency of the 130 engine. They're noisier, too, so are more suited to leisurely driving, especially since acceleration isn't that brisk. However, the 100 offers the best mix of power and economy if you want the best balance between the two.
Again, these engines aren't helped by the gearbox they use. The five-speed unit is vague to shift, but once you're in tune with it, this shouldn't be too much of an issue.
With everything so closely matched between the Peugeot Partner and Citroen Berlingo Van, as well as the Vauxhall Combo and Toyota Proace City, the one thing that could clinch your decision could be the dashboard layout. The Partner uses the i-Cockpit layout that has been seen in models such as the 308 and 3008, so you get a small, low-set steering wheel and dials positioned high on the dashboard in the driver's line of sight. In comparison, the other three vans use a larger wheel with the dials set behind.
The Peugeot's layout takes some getting used to, and it might not be as easy to get a comfortable driving position where you can see all the instruments ahead of you - it really is a case of try before you buy to see if you can get on with the Partner's layout.
The rest of the cabin is reasonably well laid out, with the climate controls in the middle of the dash and the infotainment positioned above it. The gearlever is also located on the dashboard to give more legroom below. The controls are easy to use, although the climate controls are recessed slightly under the air vents which makes them a bit hard to read.
Cabin space is good. The basic van is a two-seater with lots of room, although there's no cabin storage between the front seats. All vans get a reach and rake adjustable steering wheel, although you may find the small wheel is positioned lower than you like if you want to read the dials. There are overhead storage shelves, while the three-seat Multi-Flex layout adds two passenger seats. Space is a bit tight if you're travelling three-up - especially legroom for middle seat passengers, but the added flexibility that the system provides means it's still a worthwhile addition.
Storage elsewhere is similar to its sister vans, with two gloveboxes, including a huge upper box that can fit a 15-inch laptop with ease. However, while the dash layout in the Berlingo Van and Combo means there's an extra lidded storage area above the dials, the i-Cockpit layout foregoes this, so you get a small storage tray ahead of the dials instead.
Power is supplied by two 12V sockets and twin USB connections, while Bluetooth connectivity and an audio jack are also included.
Van dimensions
| | | | |
| --- | --- | --- | --- |
| Body style | Height | Width | Length |
| Standard panel van | 1,840mm | 1,848mm | 4,403mm |
| Large panel van | 1,840mm | 1,848mm | 4,753mm |
| Grip panel van | 1,860mm | 1,848mm | 4,403mm |
Load area dimensions
| | | | | |
| --- | --- | --- | --- | --- |
| Body style | Height | Width | Length | Volume |
| Standard van | 1,236mm | 1,550mm | 1,817mm | 3.3m3 |
| Long van | 1,243mm | 1,550mm | 2,167mm | 3.8m3 |
| Standard with Extenso | 1,236mm | 1,550mm | 3,090mm | 3.9m3 |
| Long with Extenso | 1,243mm | 1,550mm | 3,440mm | 4.4m3 |
(Width between wheel arches: 1,229mm)