How to run a zero-emissions van
Looking to save money by purchasing a zero-emissions electric van? Read these tips before heading to the dealer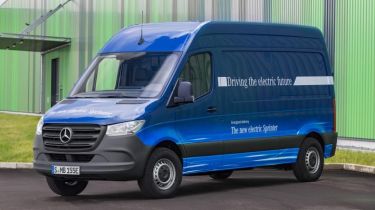 If you run a business or work for a company and you use a van that covers most of its miles in town, then now could be the time to switch to electric. Gone are the days of slow, sluggish electric milk floats; the latest zero-emissions vans are quieter, quicker and more refined than their petrol or diesel counterparts.
For now, electric vans are best suited to short trips in urban environments, but if you can charge them overnight or on the street during the working day, your business could save a fortune on tax and other running costs.
Is an electric van right for you?
If you'll use the van for work purposes, think carefully about the kind of daily driving you do. How many miles do you cover on average and do you drive mostly on motorways or in city centres?
An electric van will be ideal if your daily mileage is low and mainly done in town or areas with lots of public charging points. Most electric vans today come with a real-world range of about 100 miles, but this can decrease (see below) when carrying heavy loads.
Where to charge your electric van?
Having a van with a full charge each morning will be important to those wanting to minimise range anxiety during the working day. Otherwise, you may have to waste precious work hours recharging your van. An overnight charge, done either at home or work, is the best approach.
This does mean you need to have the space and facilities to do so. You might also have to invest in a home wallbox charger. These start from around £250 for a 3kW unit, which will take around six to eight hours to charge an electric van.
Many vans can charge faster, however, should the need arise while out and about. The Volkswagen ABT eTransporter is compatible with 50kW CCS chargers, for example, meaning you can charge it up to 80% capacity in around 45 minutes
Consider payloads and servicing
Another key consideration when running a zero-emissions van is payload. Most electric vans currently have pretty much the same cargo volume as conventional vans. However, because they tend to weigh more, they're often not able to carry the same weight. Also note that the more you carry, the more it'll affect the range of your van.
Take the pure-electric VW eTransporter, for example. It's a mid-size panel van with a 37.3kWh battery good for a real-world range of around 82 miles, and while that range will suffer with a full load, it still offers a rated payload of up to 1,096kg; the diesel Transporter can carry as much as 1,309kg.
Benefits of running a zero-emissions van
One of the big benefits is low running costs. In general, an electric van will cost around 3p per mile to run, while a conventional van costs around 12p per mile. Of course, this depends largely on how and where you charge your vehicle – charging overnight on an off-peak electricity tariff is far cheaper than using one of the many 50 or 100kW public rapid chargers dotted around the country.
Partnership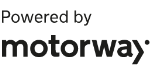 Need to sell your car?
Find your best offer from over 5,000+ dealers. It's that easy.
You'll not only save on fuel, but also on vehicle tax, as electric vans are VED-exempt. If you're buying a new van, you should also be eligible for the plug-in van grant, which can slash up to £8,000 from the purchase price.
Furthermore, you'll also save on fees like the London Congestion Charge, which now costs £15 per day (7am-10pm every day except Christmas Day) for any vehicle emitting more than 75g/km of CO2. That's a massive saving if you regularly drive in and out of the capital for work.