Nissan Primastar (2006-2016) van review
The Nissan Primastar comes in six body styles, has one of the largest load spaces in its class and a choice of two crew van models
The Primastar is built under a joint venture between the Renault-Nissan Alliance and General Motors and shares its body shell and drivetrain with the Renault Trafic and Vauxhall Vivaro.
The Primastar is available in six body styles – short and long wheelbase with low and high-roof options with both. There are also two crew-van models, offering up to six seats, with both short and long-wheelbase bodywork and two load space sizes. There's one diesel engine option and a choice of six-speed manual or automated gearboxes. Trim options start with entry-level E Grade, rising to SE and SE+. Two gross vehicle weights (GVW) are available, giving payloads of approximately 1,000kg, 1,100kg and 1,200kg with a 75kg driver aboard.
The second generation of Nissan's mid-sized van arrived in 2016. It dropped the Primastar name and is now called the NV300 to bring it into line with the rest of Nissan's commercial vehicle line-up.
MPG, CO2 and Running Costs
Whereas both the Renault Trafic and Vauxhall Vivaro are available with the 90bhp or 115bhp variants of the Renault Nissan Alliance 2.0-litre diesel, the Primastar is only offered with the higher output 115bhp variant, badged 2.0 dCi. Nissan doesn't offer a Primastar badged similarly to the Trafic "eco" or Vivaro ecoFLEX models, but, even so, combined consumption falls in the 35.8mpg to 41.5mpg range, with corresponding CO2 emissions of 207g/km to 178g/km. This means that the model with the lowest fuel consumption gives the same fuel consumption as the Trafic eco models.
Other models offer lower consumption than many Primastar models now, including the Ford Transit Custom, Citroen Dispatch HDi 125, Fiat 2.0 130 Scudo Multijet and Peugeot Expert HDi 130. The Primastar has 18,000-mile service intervals, matching the Fiat Scudo, but less than the 30,000 miles of the Ford Transit Custom, while the Mercedes Vito offers variable service intervals. The Peugeot Boxer offers 20,000-mile/24-month service intervals and the VW Transporter offers a long-life service regime. The Primastar offers low insurance premiums with groups 4-6. The Citroen Dispatch can go one better with groups 3-4, while the Hyundai iLoad is in groups 12-13. 
Load Space and Practicality
The Primastar offers a spread of body sizes, depending on model. The crew vans offer seating for up to six, with a full-height bulkhead, while offering a load space comparable with smaller vans. Otherwise, the Primastar offers a load space that's one of the largest in its class, with between 5.0 cubic metres and 8.4 cubic metres of space.
A full-height steel bulkhead is standard on SE models and above, but the E-Grade models only come with a ladder-type bulkhead behind the driver's seat. This would offer fairly minimal protection from a shifting load in an emergency stop and doesn't offer the noise insulating properties of a solid full-height bulkhead.
The smaller short-wheelbase models can carry a higher payload than rivals such as the Ford Transit Custom, SWB Mercedes Vito or SWB VW Transporter. All models can carry a payload of around a tonne. Gross payload spans 1,080kg to 1,282kg, depending on the model.
Partnership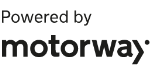 Need to sell your car?
Find your best offer from over 5,000+ dealers. It's that easy.
With 1,268mm between the wheel arches, it's possible to fit a Europallet widthways between the wheel arches. It might be possible to accommodate three Europallets in the shorter van models, but it would be a tight squeeze, given the floor length. All models come with at least six load-lashing rings in the floor, and as standard, twin 180-degree-opening rear doors are fitted with a nearside sliding side door, too.
A glazed rear tailgate is available as an option, and glazing is also available for the twin rear doors. The side loading door should provide a 1,000mm-wide loading aperture, so it should be possible to load a Europallet from the side. Front-wheel-drive helps to keep the loading height low, which would be an advantage where the vehicle is used as a service van and the driver is climbing in and out of the load area all day long. 
Like the Vauxhall Vivaro and Renault Trafic, the Primastar seems to have a fairly good reliability record and of being capable of covering high mileages. There are reports of problems with the optional automated transmission, which is based on the standard six-speed manual gearbox, but with an automated clutch and gear selector mechanism. Reports suggest that these systems could give problems with gear selection.
ESC electronic stability control is only standard on the SE+ models. Otherwise, ESC is available as part of Nissan's £500 safety pack, which inlcudes front fog lamps, a passenger airbag and ESC. Standard safety kit includes a driver airbag, seatbelt pre-tensioners and ABS brakes (mandatory on all new cars and most vans), with disc brakes all round. E-Grade models get a ladder-type bulkhead, while SE and SE+ grade get a full-height steel bulkhead as standard. 
Nissan only offers the 115bhp engine, but it's undoubtedly the best all-rounder for the van, with a useful 300Nm of torque to call on. Even so, all rivals offer more powerful engines and the modest power output can leave the Primastar feeling a little underpowered with a full load on board.
But the performance is adequate, with a good compromise between performance and economy, while the standard six-speed gearbox makes the most of the 115bbhp and gives relaxed cruising at motorway speeds. The 2.0-litre diesel is a refined engine with relatively low noise levels in the Primastar.
E-Grade models come with a single passenger seat, while SE and SE+ models are fitted with a dual passenger seat as standard. The dash-mounted gearshift doesn't get in the way of a middle-seat passenger and is generally light to use. The original Primastar dashboard was one of the better designed, while the cab was designed with good storage space. This includes a deep glovebox, large door pockets capable of holding a two-litre bottle, and there's more storage space under the seats and around the dashboard.
The steering wheel is adjustable for height only, but there is a wide range of adjustment, and most drivers should be able to find a comfortable driving position. Even the E-Grade models have a height-adjustable driver's seat, again with a wide range of adjustment. 
Van dimensions
| | | | |
| --- | --- | --- | --- |
| Body style | Height | Width exc mirrors* | Length |
| SWB Low roof | 1,963mm | 1,904mm | 4,782mm |
| SWB High roof | 2,465mm | 1,904mm | 4,782mm |
| LWB Low roof | 1,962mm | 1,904mm | 5,182mm |
| LWB High roof | 2,464mm | 1,904mm | 5,182mm |
| SWB Crew Van | 1,963mm | 1,904mm | 4,782mm |
| LWB Crew Van | 1,962mm | 1,904mm | 5,182mm |
(Width including door mirrors: 2,206mm)
Load area dimensions
| | | | | |
| --- | --- | --- | --- | --- |
| Body style | Height | Width | Length | Volume |
| SWB Low roof | 1,387mm | 1,690mm | 2,400mm | 5.0m3 |
| SWB High roof | 1,913mm | 1,690mm | 2,400mm | 7.0m3 |
| LWB Low roof | 1,387mm | 1,690mm | 2,800mm | 5.9m3 |
| LWB High roof | 1,913mm | 1,690mm | 2,800mm | 8.4m3 |
| SWB Crew Van | 1,387mm | 1,690mm | 1,430mm | 3.2m3 |
| LWB Crew Van | 1,387mm | 1,690mm | 1,830mm | 4.1m3 |
(Width between wheel arches: 1,268mm)