Regenerative braking: what is it and how does it work?
Regenerative braking turns your car's kinetic energy into electricity to charge its battery and boost efficiency. Here's how...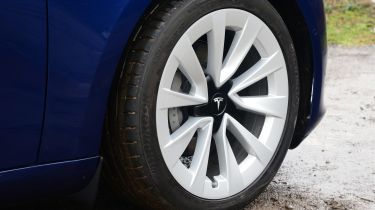 If you're interested in buying an electric or hybrid car, you may have heard about regenerative braking. But what does this term mean, and what is it like to drive a car with a regenerative braking system? Read on to find out everything you need to know.
When you push your petrol or diesel car's brake pedal, hydraulic fluid moves the brake pads against your vehicle's brake discs (or drums on older and sometimes cheaper models). The resulting friction works to slow the car down, generating heat and wearing away at the material on the pads and discs in the process.
Regenerative braking is a way of taking the kinetic energy from a car's momentum and converting this into electricity when you need to slow down. This electrical energy can be used to recharge your hybrid or electric car's battery. On a normal car, braking simply wastes energy – but with regenerative braking, some of this otherwise unharnessed energy is able to be reused.
Regenerative braking systems are common on many modern cars. On petrol and diesel models, it's used to charge the battery that runs various ancillary systems in the car, meaning less work for the engine and less fuel burned. In these cars, the system is virtually imperceptible to the driver, but in hybrid and pure-electric cars regenerative braking takes a more active and obvious role. In these models, brake regeneration can help charge the big battery packs that supply electric drive motors with power.  
How does regenerative braking work?
Electric motors can operate in two different modes. With Drive selected, when you press the accelerator pedal, the motor will drive the wheels in a forward direction in order to move the car. As you lift your foot off the accelerator pedal, the momentum of the vehicle turns the motor into a generator, inducing a current which is then fed back to the battery.
When you then press the brake pedal, the electrical resistance of the motor is increased, slowing you down faster but also generating even more current to top up the battery.
When the regeneration process kicks in, you'll feel the car start to slow down. This sensation can vary between models, though, as some manufacturers will have pre-programmed how much regenerative braking occurs when you lift off the pedal. A number of cars also allow you to set the strength of the regenerative braking system yourself – this is usually done via a touchscreen menu or paddles attached to the steering wheel.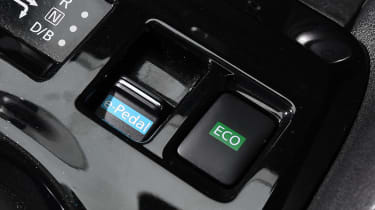 All cars still have conventional friction brakes though, so if you push the pedal hard enough – say, in an emergency stop – then the hydraulic system will kick in to slow you down as sharply as possible. Again, different cars will require different amounts of force on the pedal in order to get the conventional braking system to kick in. 
What does regenerative braking feel like?
There are many cars with regenerative braking, and they all feel a little bit different to use. In fact, in most electric cars you can tailor the way it feels to your own preference. 
Partnership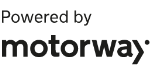 Need to sell your car?
Find your best offer from over 5,000+ dealers. It's that easy.
If you want to harvest as much energy as possible, you can set your car's system to its highest setting. Alternatively, if you dislike the sensation of the car braking by itself and prefer the car to 'coast', you can often completely turn it off. 
Some cars also have an automatic cruise control system that uses brake regeneration. The car in front is monitored by sensors and brake regen is used to match that car's speed on the road.
In many EVs, when you lift off the pedal completely it feels like you've got your foot firmly on the brake. This is often referred to as one-pedal driving, as you need to modulate your right foot to speed up and slow down, rather than swapping it between the brake and accelerator pedals as with a combustion-engined car. In most cases, a car's brake lights will come on when lifting off the accelerator in the most aggressive regenerative braking setting, even if you're not touching the pedal.
In the Nissan Leaf, for example, this is referred to as the e-Pedal, and it can be switched on and off using a button on the dash. In the Polestar 2, there is an option located on the touchscreen infotainment system that allows you to set the 'One Pedal Drive' system to off, low or standard. While the names of these systems can vary, they are all similar in operation.
One-pedal systems often produce enough braking power to reduce the need for – and subsequent wear of – traditional braking components. In some other models, though, the regenerative force isn't very strong, and these systems tend to feel more similar to engine braking in a petrol or diesel car. 
In order to see how much power is being regenerated when you're braking, most cars have a gauge or readout on the dashboard which displays this information. 
What are the pros and cons of regenerative braking?
As with any new technology, regenerative braking has its own pros and cons. Here are some of the main ones…
| | |
| --- | --- |
| Pros | Cons |
| Ability to boost battery range | Can be an unusual sensation to get used to |
| Reduced wear of braking components | Efficiency can vary |
| 'One-pedal' systems can make driving easier and more relaxing if calibrated well | Not always easy to modulate braking force by using accelerator pedal |
Making the switch to an electric car? These are the best ones to buy right now...