Best small vans to buy 2023
Small vans are practical, affordable and cheap to run. This is our top 10 rundown of the best low-cost load-luggers
A small van is a crucial part of many commercial vehicle line ups, offering a car-like driving experience, as well as versatility and low running costs. These models are the most compact work vehicles you'll find for sale, but they still come in a variety of shapes and sizes. 
Typically, small vans have a two-box layout, with a cab up front and a large load area behind. In the past, they've been pretty basic, but modern vans are more often than not based on car platforms, and come with a vast range of technology and driver conveniences to match. We've driven and extensively tested every small van on the UK market to come up with our list of the best small vans on sale. 
Big sellers such as the Citroen Berlingo Van, Ford Transit Connect and VW Caddy follow a simple formula which is standard throughout the small van sector. There is usually just a single sliding side door (a second door will be often optional), plus barn doors at the back, usually in a 60:40 split (again, some vans offer the option of a top-hinged tailgate). More often than not there's a steel bulkhead dividing the load area from the passenger compartment – although some vans still only offer this as an option – while some vans offer a through-loading bulkhead to accommodate longer items. Ply lining for the load area is often a common extra which can be specced during the order process. 
Most small vans come in at least two body lengths, but high roof variants are less common, while conversions are virtually non-existent. Crew Vans usually feature a basic folding bulkhead with an integrated second row of seats. These are designed for work transport rather than being considered an alternative to an MPV, because the sliding side doors will usually only have glass if you add it as an option. Besides, the leading lights in the small van class are available as MPVs, which are far more suited to family life.
The vast majority of small vans are front-wheel drive, although some vans and commercial vehicles have the option of off-road packages that add switchable traction control and all-season tyres that provide extra traction. If you want four-wheel drive, then you have the option of a commercial 4x4. These are based on SUVs, but have their windows blacked out, all the back seats stripped out and a long, flat load area put in their place. These models are an interesting stop-gap between a small van and a pick-up truck, because they offer nearly as much cargo volume and security as a small van, but with the off-road ability of a pick-up, if not the payload capacity.
Diesel is the most common fuel choice for small vans. There are a handful of petrol-engined small vans available, but there are just as many electric versions on offer these days, which are ideal for short urban delivery routes, zero-emissions running and last mile transport. They often have enough driving range for a day's work at low speeds, while the Government's £2,500 Plug-in Van Grant applies to some of the options below.
Partnership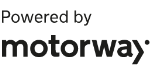 Need to sell your car?
Find your best offer from over 5,000+ dealers. It's that easy.
Today's small vans deliver a driving experience that will be a surprise to most. Vans such as the Ford Transit Connect and Vauxhall Combo are surprisingly agile and if driving dynamics really matter then car-based vans like the Corolla Commercial are ideal candidates. The level of kit on board is also starting to match passenger cars, including safety gear, with assorted cameras, lane assist functions and automatic emergency braking on offer, although usually as an option.
Now in descending order, we list the top 10 best small vans currently available.
10. DFSK EC35
The DFSK EC35 might not be a common sight on UK roads, but we think it has a strong shout of being one of the best small vans you can buy. It's a pure-electric offering from China and starts from around £26,000. 
For your money you get a range of up to 166 miles thanks to a 39kWh battery. The EC35 can recharge from a flat battery to 100 per cent in 90 minutes with a maximum DC charge rate of 40kW.
In terms of cargo area, there's up to 4.8 cubic metres – which is 1.5 cubic metres more than the cheapest Berlingo van. The payload is also pretty impressive at 1,015kg. Given it's an EV, the EC35 is quiet on the move, and light steering means the EC35 is easy to manoeuvre around town. There are twin-sliding doors and a top-hinged tailgate as standard. 
The interior feels pretty cheap even for a van, but there's a 6.8-inch central screen with smartphone connectivity, plus a reversing camera.
9. Toyota Land Cruiser Utility Commercial 
If you want something a bit different from the small van norm, then a commercial 4x4 might be the answer. These vehicles are based on SUVs, but replace the back seats with a flat load area and feature blanked-off side windows. The Land Rover Defender Hard Top and Suzuki Jimny Commercial are both excellent workhorses, but the Toyota Land Cruiser Utility Commercial deserves a mention as well. 
Whether you choose entry-level Utility or top-spec Active, there's a functional look and steel wheels which help the Land Cruiser stand out, while the cabin is decked out in velour trim and hard plastics. It's not as plush as the regular Land Cruiser SUV, but this adds to its appeal. The Utility Commercial is more comfortable than most small vans thanks to its long-travel suspension, and it'll happily head further off road than almost any other car on sale. Unlike a pick-up truck, that cargo area is sealed off from the elements, but the Land Cruiser can't match the payload weights of a pickup. Still, if that's of no concern, then it's well worth a look if you want to stand out from the crowd.
The Land Cruiser Commercial is also available as either in short-wheelbase or long-wheelbase guise with the only powertrain coming in the form of a 2.8-litre four-cylinder diesel. 
8. Suzuki Jimny Commercial
Nothing in our shortlist has as much character as the Suzuki Jimny Commercial. The standard passenger car was discontinued shortly after it was launched in 2019 because it bumped Suzuki's average fleet-wide CO2 emissions figure over the European Parliament's 95g/km threshold, but Suzuki managed to find a loophole by offering the Jimny as a van in Jimny Commercial form.
From the outside, the Suzuki Jimny commercial looks the same as the passenger carrying model, however, the standard Jimny's tiny rear bench seat has been swapped for a partitioned 863-litre load bay – which is 33 litres more than the passenger model offered with the back row folded.
Like the standard car, the van has Suzuki's ALLGRIP four-wheel drive system with a low-range transfer box. It's also equipped with the same 1.5-litre engine producing 101bhp and 130Nm of torque, sending power through a five-speed manual gearbox.
Some buyers might be sold on the Jimny's retro exterior design, but equipment is plentiful, coming with cruise control, hill descent control, a DAB radio, bluetooth compatibility and a USB port.
7. Land Rover Defender Hard Top 
The cheapest route into Defender ownership is with the three-door 'Hard Top'. Starting from over £51,000 it isn't cheap, but you will get Land Rover's incredible off-road ability, plus plenty of on-road presence. 
There are two engine options for the Hard Top, a mild-hybrid, 3.0-litre six-cylinder diesel with 246bhp and 570Nm of torque. The same unit also comes with 296bhp in D300 guise with both paired with an eight-speed automatic transmission. Power is sent to all four wheels. We found the lesser-powered diesel still had plenty of punch so for commercial duties the D250 should be fine.
The entry-level model comes with a set of 18-inch steel wheels, eight-way heated and powered front seats. To help maximise off-road performance, there's hill descent control, roll stability control, a terrain response system and a transfer box with high and low ranges. 
There are three 'accessory packs' for the Hard Top. The first is 'Explorer', which adds features such as mudflaps, a raised air intake, side-mounted box, roof rack and wheel arch protection. Then there's 'Adventure', which includes a portable rinse system on top of Explorer's features. 'Urban' pack adds metal pedals, a front undershield and a rear scuff plate.
6. Ford Transit Connect/Transit Courier 
Ford may have revealed an all-electric E-Transit Courier but the outgoing Transit Connect and Courier models are still up for grabs. The Transit Connect is still the driver's choice in the small van market, thanks in no small part to the fact it shares its running gear with the Mk3 Ford Focus hatchback. In addition to fun handling, the Transit Connect feels very grown up to drive, with comfortable suspension and interior quality that wouldn't look out of place in a car.
Starting from around £22,000, Ford offers the Transit Connect in standard and long wheelbases, while the Double Cab In-Van version has a second row of seats and sliding side doors to improve access. 
Under the bonnet is Ford's latest EcoBlue diesel in three outputs with an auto gearbox option on some versions, or you can choose the excellent 98bhp 1.0 EcoBoost petrol three-cylinder manual in entry-level variants.
You can get Leader, Trend, Limited and Sport trims, with the latter being designed to offer a sportier look than the rest of the range. Ford has also launched the Active model with off-road styling as an alternative to the Sport. These top models benefit from Ford's latest Sync3 touchscreen infotainment with voice control, and all vans feel very car-like inside with heated seats and dual-zone automatic air-conditioning. Overall, the Transit Connect is a good-looking machine with easy access to its load area and great standard safety kit.
If you need something a bit more compact, then the Transit Courier is smaller still. The range isn't as broad as the Connect's, with Base, Trend, Limited and Sport versions offered in a single body style (although there is a Kombi variant of the Base version) and either EcoBoost or a choice of two diesel engines.
5. Toyota Corolla Commercial 
Toyota has smoothly transformed the Corolla estate into a van with the Corolla Commercial model. There aren't any other estate-based vans in the UK right now, with the Corolla taking the place of the once-popular Vauxhall Astravan – making the Corolla Commercial an ideal car if you don't need the space of a van, but need something more utilitarian than a standard estate.
Choices are limited when it comes to the British-built Corolla Commercial. There's only one engine option – a 120bhp, 1.8-litre hybrid with equipment levels similar to the entry-level Corolla Touring Sports Icon. 
As standard you get LED headlights, dual-zone climate control, an eight-inch display, Apple CarPlay and Android Auto compatibility, a reversing camera, heated front passenger seats with powered lumbar support and a raft of safety equipment. 
As it's based on an estate, the Commercial doesn't offer as much load space as a similarly-sized purpose-built van. Overall cargo capacity is 1,326 litres, while there's a payload of 425kg. The towing weight for the Corolla Commercial is the same as for the Touring Sports, at 750kg. The benefit of being based on the estate is that the Commercial drives just as well as the Touring Sports. We're impressed by the Corolla, so much so that the Touring Sport was crowned our Estate Car of the Year 2023 and commended the Corolla Commercial in our Van of the Year category at the New Car Awards.
4. Volkswagen Caddy Cargo 
The Volkswagen Caddy has the kind of quality that wouldn't look out of place within VW's car range, and as a result it's one of the most comfortable small vans on the UK market. The fifth-generation model starts from around £26,000 (inc VAT). 
There are numerous versions of the Caddy to choose from, starting with the short-wheelbase then the larger Maxi with Commerce, Commerce Plus and Commerce Pro trim levels available on both. Top-spec Commerce Pro models are well equipped with parking sensors front and rear, rear LED lights, a 10-inch sat-nav system and powered and heated mirrors.  Even the base-spec Commerce is well equipped, getting Bluetooth, cruise control, pedestrian warning and brake assist. There's also a Caddy MPV option and a California version for those seeking to use the Caddy for camping trips. 
A range of 2.0-litre TDI diesels come with six-speed manual or seven-speed DSG automatic gearboxes. The single petrol offering is the 113bhp 1.4-litre TSI unit – equipped with either a manual or automatic. 
3. Mercedes Citan 
Europe got the new Citan back in 2021 but we were made to wait until 2023 for Mercedes' latest small van. It's available in various sizes, a short-wheelbase 'L1' and long wheelbase 'L2' form plus a five-seat Crew van and an all-electric eCitan is on the way. 
The Citan shares the same body and platform as the Renault Kangoo, as well as the same 1.5-litre, four-cylinder diesel – producing 94bhp and 260Nm of torque. It's an economical unit, achieving 54.3mpg on a combined cycle and can be specced with either a six-speed manual or seven-speed dual-clutch automatic. 
Although the exterior might look similar to the Kangoo, the interior borrows technology from other Mercedes models. Some current Mercedes styling cues and switchgear can be seen around the cabin and the firm's MBUX infotainment system offers Apple CarPlay and Android Auto. The steering wheel equipped with touchpad buttons adds to the overall premium feel of the Citan. 
2. Citroen Berlingo/Fiat Doblo/Peugeot Partner/Toyota Proace City/Vauxhall Combo 
Yep, the second best small van you can buy is a five-way tie. That's because the Citroen Berlingo, Fiat Doblo, Peugeot Partner, Toyota Proace City and Vauxhall Combo are essentially the same vehicle so choosing between them will come down to what kind of deal you can get and if you possess any particular brand loyalty. 
They all use the same running gear and are largely identical from the leading edge of the bonnet all the way to the back doors. There are pure-electric versions of each, with the Vauxhall Combo-e, Citroen e-Berlingo, Peugeot e-Partner, Fiat e-Doblo and Toyota Proace City Electric all offering around 170 miles of range thanks to a 50kWh battery. They're all eligible for the government's plug-in van grant of £2,500 as well. The Toyota and Fiat both have a five-year warranty compared with the three years offered on the others. 
The platform mixes cargo volume of the last Partner/Belingo with the latest safety and engine technology seen in cars such as the Peugeot 3008 and Citroen C4 SpaceTourer. That means they're all practical, with a payload of up to a tonne available on some versions, while tech such as adaptive cruise control, lane assist and blind spot monitoring are all offered.
You can have two or three seats – there's a clever through-loading bulkhead available with the latter – and an optional switchable traction control system is available to boost grip on the building site. All vans get excellent cabin storage, while you have a choice of L1 or L2 body lengths or a Crew Van, which is a sort of stepping stone to the Citroen Berlingo/Peugeot Rifter/Vauxhall Combo Life MPV variants.
1. Renault Kangoo/Nissan Townstar 
The current Renault Kangoo was launched in 2022 and like its predecessor it shares a platform with the Mercedes Citan. There has been such an improvement over the previous generation, we named it out 2023 Van of the Year at our New Car Awards.
An all-electric E-Tech model is still available, featuring a 45kWh battery powering a 121bhp electric motor. Although the battery size is down on the Citroen e-Berlingo and Peugeot e-Partner, range sits at a decent 186 miles. 
There are internal-combustion engined variants of the Kangoo with one petrol and two diesels on offer. The 99bhp TCe petrol kicks off the range in lower Start trim at around £22,000. Advance models come with more equipment as standard and are around £1,300 more expensive than equivalent Start models. Pure-electric E-Tech Kangoos start from around £33,000. 
Even the entry-level Kangoos are well equipped, coming with a DAB radio with Bluetooth connectivity, a USB port, automatic headlights, automatic windscreen wipers, hill start assist and cruise control. Advance models receive an eight-inch touchscreen with Android Auto and Apple CarPlay compatibility, an electronic handbrake, reverse parking sensors and 16-inch wheels. On top of this, wireless smartphone charging, adaptive cruise control and a rearview camera are all available as optional extras. Two side sliding doors come as standard across all trim levels.
One downside to the Kangoo is a lack of a thru-load bulkhead so if you're regularly transporting longer items then the Renault might not be a perfect fit. 
Best small vans to buy 2023
Need a bit more cargo space? These are the best medium-sized vans to buy...