Renault Kangoo van review
Renault's Kangoo small van adds car-like tech and offers more space than ever
The Renault Kangoo has been a staple of the small van market ever since the first version replaced the Renault Express in 1997. However, while the model line has been on sale for more than 25 years, each Kangoo generation has hung around for an unusually long time. The Kangoo Mk1 was sold for a decade, while the second generation lasted from 2007 to 2021. But while the third generation replaced the Mk2 in Europe in 2021, the UK had to wait until the end of 2022 for the all-new Mk3 Kangoo model.
This latest Renault Kangoo has been well worth the wait, though. It's a more handsome machine than the one it replaces, and has a look that's inspired by the larger Trafic, as well as Renault's passenger car line-up. All vans currently come with black plastic bumpers front and rear - so repair costs are kept low - while inside the dark interior shares much with the Clio supermini. The same applied to previous versions of the Kangoo, but this time around, the current Clio is surprisingly upmarket, and as a result, the Kangoo Mk3 offers quite a premium feeling interior for a small van.
The Kangoo uses Renault's CMF-CD platform, which has featured in cars such as the Kadjar and Megane, Nissan Qashqai Mk2 and X-Trail and a number of other Renault and Nissan models globally. There's a choice of petrol, diesel and electric powertrains on offer, while there are two van body lengths and a Crew Van version due later in 2023.
Petrol power comes from Renault's 1.3 TCe 100 turbocharged four-cylinder unit, which has 99bhp, 200Nm of torque and combined fuel economy of 41.5mpg. This features a six-speed manual gearbox and front-wheel drive.
There are two diesel engine options, both based around Renault's 1.5-litre four-cylinder. The Blue dCi 95 has 94bhp and 260Nm of torque, while the Blue dCi 115 has 113bhp and 270Nm of torque. As well as more power, the Blue dCi 115 comes with a seven-speed EDC automatic gearbox that replaces the 95's six-speed manual. Fuel economy for the dCi 95 is estimated at 53.3mg, while the dCi 115 manages 50.4mpg.
The Kangoo E-Tech is the new name for what used to be called the Kangoo ZE, and it's the electric model in the line-up. This comes with a 118bhp electric motor and direct drive to the front wheels, and there's a healthy 245Nm of torque on offer, too. This electric motor is joined by a 44kWh battery - up from a maximum of 33kWh for the old Kangoo ZE - which gives the van an official WLTP range of 186 miles.
The Kangoo's panel van body features twin doors at the back with a 60:40 split, while the standard van features a single nearside sliding side door - the long-wheelbase version has twin sliding doors, one on either side. There's a full-height steel bulkhead dividing the cargo area from the passenger compartment.
Rivals for the Renault Kangoo are the usual suspects. The range of Stellantis group vans that vary solely on looks and price (Citroen Berlingo, Peugeot Partner, Vauxhall Combo, Fiat Doblo and Toyota Proace City) are the toughest rivals. There's also the Ford Transit Connect and Volkswagen Caddy Cargo, while the Nissan Townstar and Mercedes Citan are closely related to the Kangoo. Another alternative for buyers that don't need maximum payload is the Toyota Corolla Commercial, or if you need 4x4 ability, there's the Suzuki Jimny Commercial, too.
Partnership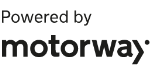 Need to sell your car?
Find your best offer from over 5,000+ dealers. It's that easy.
The electric Kangoo E-Tech has similar rivals, with the electric Stellantis models (Citroen e-Berlingo, Peugeot e-Partner, Vauxhall Combo Electric, Fiat e-Doblo, Toyota Proace City Electric) and electric versions of the Nissan Townstar and Mercedes Citan coming in 2023. Another option might be the Volkswagen ID. Buzz Cargo - it's a bigger, more expensive and distinctive van, but with similar cargo space to the Kangoo.
MPG, CO2 and Running Costs
With a new generation comes improvements across the board, and the Renault Kangoo is more efficient than ever while delivering the most practicality and space it ever has. Prices have crept up over the old model, but these will be mitigated by cheaper everyday running costs, while Renault Pro+ offers plenty of extras such as service plans and extended warranties to make the most of your van.
The petrol model is designed for businesses that carry lighter loads, and if you keep the van's weight down, you should be able to match Renault's claim of up to 41.5mpg. There are emissions of 155g/km, while standard-fit stop-start will help reduce your emissions in urban traffic, and energy recuperation is offered under braking, too. A 54-litre fuel tank means there's a range of more than 450 miles on a tank of petrol.
Choose the Blue dCi manual, and there is official fuel economy of 53.3mpg on offer. Combine this with the Kangoo's 54-litre fuel tank, and there's a range of more than 620 miles, although of course a heavy payload will have a negative impact on that figure. There are emissions of 139g/km, but again, stop-start is included to help mitigate exhaust pollution when you're stopped in traffic.
The more powerful Blue dCi 115 is slightly poorer than the 95 version courtesy of its seven-speed EDC auto gearbox. It still returns a respectable 50.4mpg, though, so can travel almost 600 miles on a full tank. As with the petrol engine, both diesels feature stop-start, plus there's an AdBlue tank with a capacity of 18.6 litres that will need to be topped up every few thousand miles - the Kangoo's trip computer will warn you when it's due. On the whole, these economy figures are on a par with the Kangoo's rivals, although choosing the longer wheelbase model is likely to have a negative impact on driving range.
The all-electric Kangoo E-Tech has a WLTP-tested range of 186 miles from its 44kWh battery. This is pretty impressive when you consider that the Citroen e-Berlingo has a larger 50kWh battery, yet has a claimed range of only 171 miles. 
As with its electric rivals, the Kangoo E-Tech has driving modes and different levels of energy recovery. The two driving modes are Normal and Eco, with the latter limiting power to 74bhp and the top speed to 68mph to help save battery energy. Unlike an e-Berlingo or its siblings, switching between Eco and Normal modes in the Kangoo E-Tech doesn't see a sudden increase in range from the range predictor, so it's hard to gauge how much impact Eco mode has.
Energy recuperation is also offered via the drive selector on the dashboard. While some rivals dispense of a traditional gearlever in favour of a drive toggle, the Kangoo E-Tech has a big selector that moves between Reverse, Neutral and Drive, but can also be moved right into 'B' mode. This is the energy recovery mode, and there are three levels of resistance on offer. The system defaults to Level 2, but even Level 3 isn't as strong as some recuperation modes we've tried before in rivals. Level 1 is barely any stronger than simply coasting. It's handy to have the system, but it's not the most convenient of set-ups that we've experienced.
Fast charging is a new addition to the Kangoo E-Tech, and the van can accept a supply of up to 80kW without issue. Find a DC source, and you can take the battery from 20-80 per cent capacity (by plugging into the charging port located behind the Renault badge on the nose) in 40 minutes, while 22kW AC charging takes an hour and 21 minutes to replenish the same amount.
Domestic charging is slower of course, with a 2.3kW source taking the battery from 20 to 80 per cent in just over 13 hours, and a 7.4kW source doing the same charge in four and a half hours. One advantage that the Kangoo E-Tech has over its rivals is that it comes with a heat pump as standard. This helps to take the load off the drive battery when it comes to heating the cabin, which in turn helps the Kangoo's range. Connectivity means you can use the heat pump to precondition the Kangoo's cab via Renault's smartphone app before setting off.
Load Space and Practicality
No matter which powertrain you choose, the Renault Kangoo has competitive cargo capacities and payload weights when compared with its small van rivals. Starting with the standard model, you get a total cargo volume of 3.3 cubic metres, which is a match for the Citroen Berlingo. However, unlike the Citroen, Renault doesn't offer a through-loading bulkhead for longer items, so you can't add any more to that capacity. 
The length of the cargo area is 1,806mm, while the width between the wheelarches is 1,248mm - the widest part of the cargo area behind the sliding side door measures 1,570mm. There's a height of 1,115mm through the back doors and the load sill is 635mm high, while the maximum height inside is 1,215mm. The maximum width of the rear doors at the floor is 1,256mm, narrowing to 1,196mm just above the tail-lights.
Choose the long-wheelbase model, and there's a 4.2 cubic metre cargo capacity, which is more than you get in a long-wheelbase Berlingo by nearly half a cubic metre. The length of the cargo area here is 2,230mm, while most other measurements are the same as the standard van's. The rear sill is slightly lower at 613mm, while the maximum cargo height is 1,248mm.
The standard van features a single sliding side door, while the long wheelbase model has double sliding doors. Both vans have 60:40 split doors at the back. One feature that's available in left-hand-drive markets that isn't offered in the UK is pillarless access to the cargo area. This sees the van's B-pillar eliminated completely, leaving a wide gap when the sliding door and passenger-side cab door are opened. However, this would be on the driver's side here in the UK, and the cost of homologating it for right-hand-drive markets saw Renault rule it out completely.
One innovation that has made the switch is Renault's optional Easy Inside rack. This is a system that's mounted to the underside of the van's roof and uses space that would usually be vacant in a van that's not equipped with the feature. It comprises two U-shaped metal brackets that can accommodate longer items such as ladders or tubing, and means these can be secured inside the Kangoo instead of on a roof rack on top.
Payload weights for the Kangoo will vary depending on whether you choose a combustion engine or electric drive. The ICE models have a maximum payload of 850kg when selecting the standard wheelbase, and this increases to 987kg for the long-wheelbase version. The Kangoo E-Tech has payload weights of 608kg and 764kg respectively, which is a result of the extra 200kg the E-Tech carries courtesy of its drive battery.
As with past models, the Kangoo uses proven technology that has been sourced from within the Renault group, which should mean that it will work solidly and without too many issues. The dashboard is a unique design, although it's clear that the climate controls, switchgear and steering wheel are carried over from the Clio. The higher spec Advance model also features a touchscreen that's borrowed from the Clio, so again, this should have most of its teething troubles ironed out.
Another positive for reliability is the Kangoo's relatively late arrival to the UK. It went on sale in Europe in 2021, when it won the title of International Van of the Year, but the right-hand-drive version arrived here well over a year later. The reason behind this was that it was cheaper for Renault to homologate the left-hand-drive version and then produce the RHD as a variant of that than it was to go through homologation for both at the same time. The later and cheaper development of the RHD model is also the reason why this version doesn't come with the pillarless access option of the Continental Kangoo.
As well as carrying over its switchgear and tech, the Kangoo also benefits from the Clio's safety kit. In its most basic guise, there's a driver's airbag, hill-start assist, E-Call and seatbelt reminders for driver and passenger. Other kit includes cruise control with speed limiter, deadlocks, wide-view mirror and hill-start assist. 
Move up to the next trim level, and rear parking sensors and a Thatcham Category 1 alarm are fitted, but if you want additional kit for either trim, you'll have to raid the options list. There are individual pieces of kit, but there are also packs available. The Advanced Driver Assist Pack 1 adds emergency braking, a speed limiter, traffic-sign recognition, blind spot warning, lane assist, auto main beam, adaptive cruise and driver attention alert, while Packs 2 and 3 offer variations on this kit. 
Parking Pack 1 adds 360-degree parking sensors and a rear camera, while Parking Pack 2 includes rear-view assist, full parking sensors and hands-free parking. Rear-view assist sees a digital screen mounted where the rear-view mirror would be, showing a live image from a camera mounted at the back of the van. It's a useful add-on and works well in most light conditions, while the brightness, position and contrast of the image can be adjusted accordingly.
If you use a van on a building site, then the Rough Terrain Pack boosts the Kangoo's ground clearance by 20mm, adds a steel engine underguard, all-weather tyres and Grip Xtend traction control.
While a single driver's airbag is standard, additional airbags cost extra. There's a pack with curtain and front passenger airbags on offer, or you can add a passenger airbag by itself. Tyre pressure monitors and an electronic speed limiter are also available. All of these options are available on ICE and E-Tech versions of the Kangoo alike.
The Kangoo comes with a three-year/100,000-mile warranty, while Renault offers warranty extensions at extra cost that take this up to five years. There are service plans available, too, while the Kangoo comes with three years of breakdown assistance. Renault also offers its iCare pay-as-you-go package, which covers service, maintenance and repair costs you might have to pay.
Driving the Kangoo E-Tech is as simple as ever - just turn the key in the ignition (or press the starter button if you've added keyless entry and starting), it beeps to say it's running, and you're ready to go.
The tall, chunky drive selector doesn't feel as hi-tech as the drive selectors you'll find in rivals, but it does the job, while the lever moves right to select the different levels of energy recuperation.
Pull away, and Renault's familiar spaceship-style whirr warns pedestrians about the electric van's presence at low speeds (it deactivates at speeds over 20mph). From the lights, the Kangoo E-Tech is quite sprightly, and it can be easy to break traction with the front wheels if you're not careful. There's plenty of power and torque to get you up to speed, while the throttle response is quick.
At a cruise, the Kangoo E-Tech is quiet and refined, with minimal wind and tyre noise. The ride is also pretty good for a van, no doubt helped by the weight of the battery ironing out the chassis somewhat.
In Drive, the Kangoo coasts normally, while choosing B mode adjusts the amount of braking resistance. It has three stages and defaults to Level 2 each time you select it. However, even moving the lever to select Level 3 doesn't add as much resistance from the transmission as you get in a Citroen e-Berlingo, for example. That means one-pedal driving isn't possible, but it also means the energy recovery doesn't feel as strong in any of the Kangoo's modes when compared with some rivals.
Other than that, the Kangoo E-Tech is a breeze to drive. Light steering makes it easy to place, the permanent rear-view camera system is a handy addition, and you get a good view of the road ahead. Renault also offers a wide-view mirror mounted to the passenger sun visor. This is an adaptation of the mirror used in the Renault Trafic, but it's not quite as handy as it is there when it comes to reducing the van's nearside blind spot.
Sit inside the Kangoo, and you're greeted by plenty of grey and black plastic, while hard-wearing seat fabric features, too. However, the dashboard layout is a lot better than the old Kangoo's, and the switchgear feels of a better quality than before. The rotary dials for the climate controls are taken from the Clio supermini, and higher-spec cars feature the same metal-effect bezels for a more upmarket feel.
The steering wheel is the same as the Clio's too, and uses identical multifunction controls, including an extra stalk for adjusting the stereo. There are no digital displays as standard, just a pair of conventional dials, with the electric E-Tech version featuring an energy flow gauge, much like the one seen in the last Kangoo. There is a 4.2-inch full-colour TFT driver's display available as an option.
There are two seats for the standard Kangoo, while the higher-spec model adds a twin passenger seat and features different upholstery with a subtle yellow stripe in the fabric. The three-seat layout is a little cramped for two passengers, but that's a criticism that can be levelled at any small van fitted with a twin passenger seat.
Storage is also good in the Kangoo. There's an overhead shelf, a lidded cubby above the dials, a dashtop tray and a decent glovebox, while the door bins are also a good size.
All Kangoos get a DAB radio, Bluetooth a USB connection and 12v charging socket, while a black and white TFT display is standard. Move to Advance trim, and there's an eight-inch central display fitted with Apple CarPlay and Android Auto included, while an electric parking brake is also added.
If you want navigation, then you need to add the Technology Pack. This also adds three years of connected services, including live traffic and weather info and a smartphone dock. The simpler option is just to add the smartphone dock by itself, so your phone is mounted in line of sight.
Van dimensions
| | | | |
| --- | --- | --- | --- |
| Body style  | Height  | Width  | Length |
| L1H1 van  | 1,864mm  | 1,919mm  | 4,486mm |
| L2H1 van  | 1,854mm  | 1,919mm  | 4,910mm |
(Width including door mirrors: 2,159mm)
Load area dimensions
| | | | | |
| --- | --- | --- | --- | --- |
| Body style  | Height  | Width  | Length  | Volume |
| L1H1 van  | 1,215mm  | 1,248mm  | 1,806mm  | 3.3m3 |
| L2H1 van  | 1,248mm  | 1,248mm  | 2,230mm  | 4.2m3 |
Renault Kangoo E-Tech long term test
Our senior road test editor Dean Gibson is living with the all-electric Renault Kangoo E-Tech as part of our long-term test fleet. He's a bit of a newcomer when it comes to electric vans, but he's been impressed with how easy and comfortable the Kangoo is to drive. Some optional safety equipment is cause for disappointment, though. 
Our Kangoo is currently returning around 176 miles of real world battery range, but Dean is yet to take it on a long-distance motorway run. The incoming cold weather should also help to put our small van's battery through its paces. You can read the full long term test here...