F1 aerodynamic tech set to improve UK supermarkets
Thanks to the world of Formula 1, supermarket fridges will be fitted with energy-saving aerofoils that will solve 'cold aisle syndrome'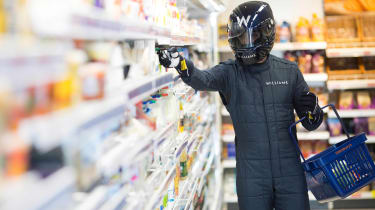 We're used to hearing that technology from Formula 1 will eventually make it into the cars we drive to the supermarket every week - but now it also appears that the aerodynamic research from the sport will soon appear inside the store as well.
Williams Advanced Engineering specialises in turning F1 tech into a consumer reality, and has teamed up with a company called Aerofoil Energy to create a new device that redirects the cold air in supermarket fridges to stop it from leaking out into the aisles.
It attaches to each shelf inside the fridge, redirecting the cold air that is pumped in from above and pushing it back inside.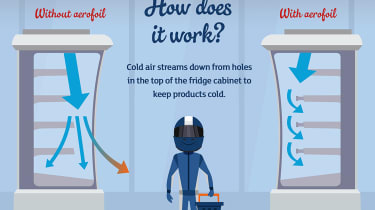 Not only does this mean that shoppers can be comfortable wearing shorts down the milk aisle, it also saves a lot of wasted energy, with the standard supermarket fridge spilling lots of cold air out into the store.
Sainsbury's has been testing the new type of fridge and has seen a 30 per cent reduction in energy consumption - and with that brand using around one per cent of the UK's total energy, that's good news for everyone in Britain.
Craig Wilson, Managing Director of Williams Advanced Engineering, said: "The collaboration with Aerofoil Energy is a perfect example of how Formula One innovations can have a tangible benefit to ordinary people and the environment. This technology has global potential and the savings in operational costs and emissions are extremely promising."
Motorists in the UK are choosing greener cars - find out which are rated highest in the 2015 Driver Power results.