Over four times more plug-in cars sold in UK in 2015
May SMMT figures show 11,842 plug-in hybrid/electrics bought so far this year, a four-fold increase on 2014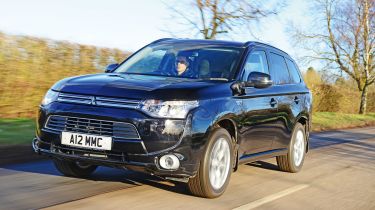 The latest registration figures released by the Society of Motor Manufacturers and Traders (SMMT) show a huge rise in the popularity of 'Ultra Low Emission Vehicles' in Britain, all currently plug-in electric models. The entire industry is still recording strong growth as well, with nearly 1.2 million cars registered this year.
A total of 11,842 plug-in hybrids or fully electric cars have been registered by dealers (not all necessarily sold to buyers) this year. That's up 417 per cent over the same period in 2014, when just 2,838 were registered. That huge surge is partly due to the increased variety of plug-ins on the market today, with over 20 on sale.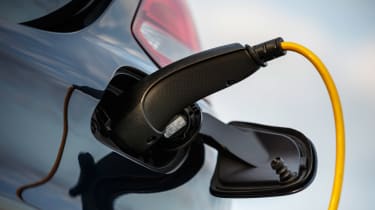 The Mitsubishi Outlander PHEV, Britain's best-selling plug-in hybrid, has seen Mitsubishi's sales more than double, with 4,700 cars in 2014 and over 11,000 in 2015.
The biggest riser overall in May was Jeep, with 210 per cent more cars registered than May 2014, and 247 per cent more year-to-date. Most of this success is down to the recent launch of the new Renegade SUV, as well as the latest Cherokee that went on sale last year.
May marked the 39th month of consecutive new car sales growth, the post-recession effects still being felt. Registrations were up 2.4 per cent overall, with more than 198,706 units in 31 days.
The SMMT has celebrated the rise in plug-in sales, but warned the overall growth of the car industry is about to come to an end. Mike Hawes "The remarkable growth in demand for plug in vehicles is expected to continue as the range of ultra-low emission vehicles on sale increases. Meanwhile, we anticipate a natural levelling out of the overall new car market throughout the remainder of 2015."
Now see the full list for this year-to-date on our best-selling cars 2015 page.