UK's cheapest and most expensive car insurance uncovered
Car insurance is cheapest in the west country and most expensive in cities such as London, Manchester and Birmingham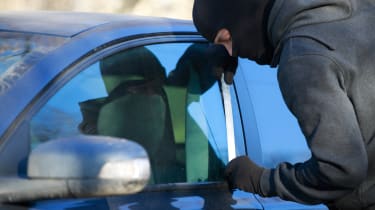 The west country is the cheapest area of the UK in which to insure your car, while London is the most expensive, according to new data.
Car insurance comparison site Compare The Market analysed insurance premium data from every local authority in Great Britain to work out where the highest and lowest prices for car insurance are.
• Best car insurance companies
Caradon in Cornwall is the area with the cheapest insurance premiums - just £469.86 on average - followed by the West Devon, South Hams (Devon).
Meanwhile, the London boroughs have some of the highest average insurance premiums, the worst being Newham with £1,463.74, followed by Tower Hamlets and Hackney.
Outside of London, Manchester is the most expensive place to insure a car, with an average premium of 1,260.24. Birmingham is the second-worst area outside the capital with a £1,173.50 average. Another expensive area is Luton - the average premium there is £1,165.91.
The data also showed that cars worth between £7,500 and £9,999 are the cheapest to insure, with an average cost of £646.40 per year. Cars worth less than £500 cost £832.77 a year to insure on average, while the most expensive are cars worth more than £80,000 at £1,481.86.
As you might expect, insurance premiums increase with age. 17-20-year-olds pay the highest insurance premiums - £1,464.75 on average - while, those aged 65-79 pay the least - just £330.48.
Dan Hutson, head of motor at Compare The Market, commented: "It's common knowledge that the age and value are key variables in determining car insurance quotes, but location also plays a major role."
He added: "The right policy for one person may be different for a friend or family member down the road, even if they live on the same street."
How much do you pay for your car insurance? Let us know below...