Cheapest and most expensive cities to insure a car revealed
Liverpool is the most expensive major UK city for car insurance, while Aberdeen is the cheapest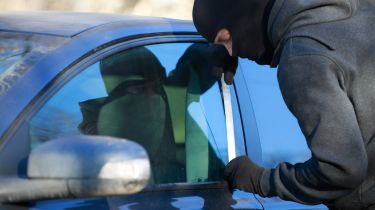 The cheapest and most expensive major UK cities for car insurance have been revealed by fresh research.
Residents of Liverpool face the priciest premiums, with an average quote of £884.51. This is followed by Manchester at £848.97 for an annual policy, after which comes Birmingham, with premiums typically costing £738.67.
Top Ten Most Expensive Cities

City
Average Quote
Population
Liverpool
£884.51
496,784
Manchester
£848.97
553,230
Birmingham
£738.67
1,149,000
Bradford
£736.77
536,986
London
£725.60
8,982,000
Sheffield
£713.03
584,028
Nottingham
£709.44
331,297
Salford
£708.68
245,600
Belfast
£699.13
280,211
Preston
£640.16
141,818
At the other end of the scale, Aberdeen is the cheapest major UK city to insure a car - drivers there are quoted an average of £309.14. Second is Perth at £324.64, then Truro on £325.20.
Top Ten Cheapest Cities

City
Average Quote
Population
Aberdeen
£309.14
207,932
Perth
£324.64
46,960
Truro
£325.20
18,766
Inverness
£339.42
46,870
Winchester
£347.10
124,295
Swansea
£347.59
246,217
Dundee
£354.28
148,270
Hereford
£360.00
55,800
Stirling
£373.52
36,440
Edinburgh
£374.83
482,005
The research was carried out by BookMyGarage.com, which used a common car and driver profile to run quotes for each postcode area within a city, taking this information to calculate average quotes for premiums.
The data showed drivers in Scottish cities typically pay less than those in urban England, with Inverness, Dundee, Stirling and Edinburgh in the top 10 cheapest cities for car insurance, along with Aberdeen and Perth.
Although London had an average quote of £725.60 - over double that of Aberdeen - it was surprisingly still only the fifth-most expensive city, with locations in northern England and the Midlands taking the top four spots.
Jessica Potts, head of marketing at BookMyGarage.com, commented: "Location is one of the most important factors determining car insurance costs. The majority of claims occur within just five miles of the driver's home, so residing in areas with higher theft and accident rates impacts premiums.
"While the research shows what a typical driver in these locations can expect to pay, it doesn't cover every eventuality. Some may find their circumstances produce different results. The study does give us an intriguing insight into the regional difference across the UK -  it is certainly good news for some."
How much do you pay for your car insurance? Let us know below...