Sir Chris Hoy set to race in Le Mans 24hrs 2016
Six-time Olympic Gold medallist to race in Nissan-powered LM P2 car at Le Mans for FIA World Endurance Championship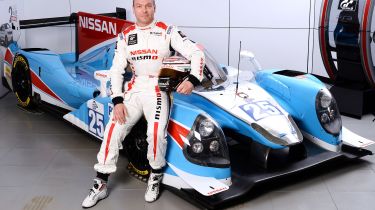 Nissan has confirmed that British cycling legend Sir Chris Hoy will be racing at the Le Mans 24 Hour endurance race in June. The eleven-time world champion will race for Algarve Pro Racing in the LM P2 class.
Not content with being the most decorated Olympic cyclist of all time, and the most successful British Olympian ever, Hoy has been racing cars ever since his retirement in 2012. He will become the first ever Summer Olympic Medallist to compete in the French endurance race.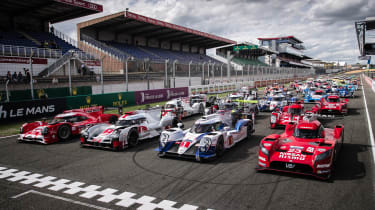 Hoy made his racing debut back in 2014 in the Radical SR1 cup, and has since competed with Nissan in the British GT Championship, graduating through the firm's driver academy. He graduated to the European Le Mans Series in the LM P3 prototype class last year. 
Commenting on his LM24 2016 seat, Hoy said "In motorsports terms, it's everything. The 24 Hours of Le Mans is the pinnacle for me. It's what I've been working for over the past three years". 
The cyclist will race in a Nissan-powered Ligier JS P2 chassis alongside Frenchman Andrea Pizzitola and fellow Brit Michael Munemann. The 24-hour event begins on the 18th of June at the iconic Le Mans circuit.
How to you think Chris Hoy will do at Le Mans? Give us your predictions in the comments section below...