Warning over hidden risk of exiting car finance
Buyers persuaded to terminate car finance deals can lose out on future credit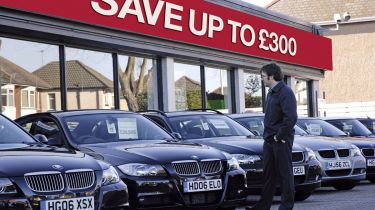 Outdated finance laws are being abused by dealers and causing owners to lose out on mortgages or pay high monthly fees on their next car, an exclusive Auto Express investigation has found.
Personal contract purchases (PCPs) and hire purchases (HPs) – two of the most popular ways to finance a car – come with the option to voluntarily terminate (VT) the deal after 50 per cent has been paid back, under the 1974 Consumer Credit Act.
But finance experts say these 40-year-old rules need to change to stop some dealers who abuse the system by encouraging owners to cut contracts short and take out new car finance without explaining the consequences.
Graham Hill, a board member of the National Association of Commercial Finance Brokers, told Auto Express although VT won't affect your credit rating, doing it more than twice is a red flag to credit underwriters. Hill said: "An application could be rejected as virtually every VT results in a loss to the lender.
"Or a lender may take you on, but given the higher risk it may adjust the deposit, final payment and applied interest rate in order to reduce risk and make VT less likely."
Auto Express contacted various industry bodies, but none could provide figures on how many deals are cut short. Yet Hill said it is an issue, and called for changes to account for PCPs, which have boomed in the car industry over the last five years.
"It puts the costs up to the rest of us," he added. "At worst there needs to be a new section [of the Consumer Credit Act] to deal specifically with PCP to stop the abuse." The Government's Money Advice Service (MAS) also warned consumers about cutting short PCPs. MAS money expert Nick Hill told us: "If you voluntarily terminate, a note may be made on your credit record. Although this won't directly impact your credit rating, some lenders may take this into consideration when assessing you for a loan." 
The current law explained
The right to voluntarily terminate comes from the Consumer Credit Act 1974, Sections 99 and 100. The law was introduced to help borrowers get out of unaffordable agreements if they were suddenly unable to continue to pay.
To protect lenders from borrowers immediately walking out of a contract, the law stipulates the borrower has to pay back at least 50 per cent of the total amount payable – which includes interest and any additional fees. The law was introduced before PCPs existed leaving it outdated and open to abuse. 
Have you ever terminated a car finance contract early? Let us know below…