UK drivers unaware of EU speeding law that could mean a £640 fine
Over 80 per cent of drivers admitted they had not heard of the new law that allows foreign police to send speeding fines back to the UK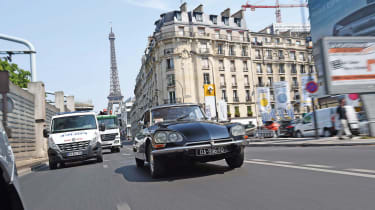 The majority of British motorists heading out to Europe are unaware of a new law that could land them a £640 fine if caught speeding, new research has revealed.
A new EU cross-border directive on traffic offences means that Brits who get caught speeding in the European Union now face fines of up to £640. The new law allows foreign police officers to use DVLA data to track down drivers who've committed a driving offence abroad.
Analysis by breakdown provider Green Flag found that 81 per cent of British drivers are unaware of the new law introduced in May this year. This is made worse with 69 per cent of drivers putting themselves at risk by admitting they do not know how to convert their speed from miles per hour to kilometres per hour.
Cross-border offences were previously seen as too complicated to follow through, meaning many speeding motorists got away with their crime if they lived in another country.
However, British police won't be able to fine European drivers caught speeding in the UK. This is because the UK, along with countries like Ireland, Germany, Italy, Spain and Austria run a driver liability system, where it's more difficult for police to obtain driver information from another member state.
Green Flag spokesman, Simon Henrick, said: "Driving over the speed limit inevitably increases the likelihood of an accident, so it's important for people to drive carefully on the road – whether at home or on the continent.
"To avoid breaking the law and subsequently being met with a hefty fine, it's important that drivers research the local road regulations and get up to speed on their metric measures before driving abroad."
Were you aware of the new law introduced in May? Tell us in the comments below...