Driving in Italy: top tips
Driving in Italy needn't be a challenge, as long as you've checked out our handy tips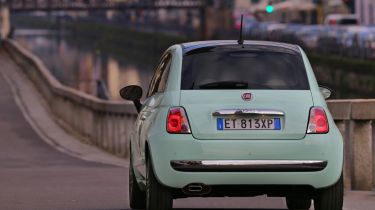 Many UK drivers are unprepared for the different driving culture in Italy, and the driving style of the locals can often appear dangerous and aggressive to motorists used to the generally more well-ordered traffic flows over here.
For many Italians, sitting on the bumper of the car in front and flashing your headlamps, or boldly undertaking do-or-die passing manoeuvres on the approach to blind corners are simply par for the course. Indeed EU figures suggest Italy has almost double the number of road deaths per million inhabitants compared to the UK. Before that puts you off you should keep in mind that passenger car fatality figures in France, Belgium and Luxembourg are worse than Italy's, and also in many former Eastern European states.
It's also worth remembering that manoeuvres that might spark outrage amongst drivers in the UK are shrugged off by the Italians, so it's never worth taking things personally if you feel affronted by somebody else's driving. However, we'd strongly advise that you resist the temptation to adopt a 'when in Rome' approach to driving standards, at least until you've been there long enough to develop instincts as sharp as the locals.
Take the requisite amount of care and you'll soon get the hang of it, and there are plenty of good reasons for either taking your car to Italy, or renting an Italian hire car when you're there.
As with any foreign destination, it's obviously a must to get to grips with the local rules and regulations. While it's still legal to drive in Italy and other EU countries on a UK licence, there are plenty of traps and pitfalls for the unsuspecting UK motorist to fall into.
Read on for our detailed breakdown of rules, regulations and road manners you should know about before driving in Italy...
Which documents do I need to drive in Italy?
A full and valid UK photocard driver's licence lets you drive in Italy and all European Union countries. Further documents you will need to carry are proof of insurance and car ownership (V5C) as well as a passport or national identity card.
You'll also need a motor insurance Green Card, which is a document that proves you have the minimum level of insurance cover to drive in Italy and other EU countries. You can apply for a Green Card for free from your insurance provider, and it's advised you apply for a Green Card at least six weeks before you travel. Do also bear in mind that you'll need to have two separate Green Cards if your insurance policy renews during your time in Italy.
If you have a paper driving licence, or you have a driving licence from Gibraltar, Guernsey, the Isle of Man or Jersey, you may need to have a 1968 International Driving Permit (IDP). Check with the Italian Embassy if you need one – if you do, it costs £5.50 and you can apply for an IDP at most Post Office branches. 
An IDP won't be required to drive your own car in Italy if you have a photocard licence. However, if you're planning on renting a car, the hire company may require you to have an IDP in addition to your licence. Check in advance with the hire company to see if this is the case.
What else do I need to carry in my car when driving in Italy?
The Italian authorities require each car to carry warning triangles and reflective jackets in case you become stranded on the side of the road – reflective jackets are a compulsory attire when immobilised in poor visibility conditions.
Partnership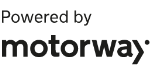 Need to sell your car?
Find your best offer from over 5,000+ dealers. It's that easy.
Your car must also display a GB sticker, unless the number plate includes either a GB logo on its own or is accompanied by the Union Jack. All cars must run with daytime running lights or side lights on at all times, but UK drivers in their right-hand drive cars will need to fit headlamp beam deflectors to avoid dazzling other motorists.
Speed camera detectors are on the banned item list in Italy. But unlike in France, you can use your navigation system to warn of fixed speed camera locations. The use of mobile phones is not allowed while driving in Italy, but Italian authorities do permit the use of hands-free and Bluetooth devices.
Driving in Italy checklist:
Full and valid driver's licence

V5C

Proof of Insurance

Green card

Passport/national ID

Reflective jackets

Warning triangles

Headlamp beam deflectors

GB sticker (non GB symbol or GB-Union Jack symbol cars only)
What is the alcohol limit for driving in Italy?
Unlike in France, the law in Italy does not require you to carry a breathalyser kit while driving, but it is just as stringent as France when it comes to drink-drive limits. The blood alcohol limit is 0.05 per cent or 0 per cent for professional drivers and new drivers with less than three years driving experience.
Italian Autostrada tolls and petrol prices
Italian Autostrada motorways are interspersed with toll booths that charge a distance specific fee. The 215km drive from Milan to Bologna will set you back €15.50 or €21.20 if you're towing a single axle caravan or trailer. This increases to €31,80 in this example if you're towing a larger trailer or caravan.
Italy also has higher fuel prices than the UK, with a litre of petrol costing around €1,70 in Italy compared to €1,50 in the UK, something motorists with thirstier cars need to account for. 
Driving in Italy: insurance and breakdown cover
Most UK insurance companies allow for 90 days of cover in EU countries – but the majority will only provide third party cover. Confirm the type of insurance cover you will have in Italy before you leave. You may want to upgrade to a more comprehensive policy.
Unlike insurance, breakdown cover is not a mandatory requirement in Italy. It is nevertheless a welcome addition to any family journey. The bigger breakdown providers will do Europe-wide coverage, but this is often an add-on to the basic policy. Check with your provider the type of cover you have, and if necessary you can purchase single trip cover online.
Because the UK left the Protection of Visitors Scheme as part of its withdrawal from the EU, you now won't be able to make a compensation claim via the Motor Insurers' Bureau (MIB) or a UK-based claims representative if you're involved in a road traffic accident in Italy. Instead, you'll need to make the claim directly with the insurance company of the other road user(s) involved in the accident.
For hit-and-run instances or road traffic incidents involving uninsured drivers, you'll need to make a compensation claim with the Italian equivalent of the MIB. While the UK's MIB still won't be able to help you, it can give guidance on what you'll need to do, as well as providing contact details for the relevant Italian authorities.
Driving in Italy: top tips
Take note of local driving customs
Like France, unwritten rules dictate the driving etiquette in Italy. Lane changing and tailgating is not an unusual sight on the roads, and gaps in traffic are rarely left unexploited by the locals. A flash of the lights can mean the driver is not going to stop, not an invitation to join the road like in the UK and the horn is used on a far more regular basis.
Speed limits vary according to weather
Speed limits in Italy vary according to the road and weather conditions. In normal conditions the motorway national speed limit is 130km/h (80mph) and 110km/h (70mph) in the wet. Outside built-up areas the national speed limit drops to 90 km/h and 50km/h when you reach the cities. In cities and unmarked intersections those coming from the right have priority, unless otherwise stated.
Watch out for ZTL zones in cities
Many city centres are protected by ZTL (zona a traffico limitato) sectors that are exclusive zones for residents only. A wrong turn into a ZTL can result in a hefty fine caught by the many traffic cameras – the amount of the fine is city and time dependent. Keep an eye of for ZTL zone signposts around the cities.
Enjoy the amazing roads
Away from the cities, some of the best driving roads in Europe can be found in Italy. The Dolomites are always worth a visit – we recommend the route from Bolzano to Cortina d'Ampezzo, and the infamous Stelvio Pass is always worth mentioning. But before you set off to explore these stretches of tarmac, have a read through our checklist to make sure you won't get caught empty handed by the Polizia.
Have you ever driven in Italy? Give us your top tips in the comments section below...
Driving abroad: everything you need to know...