Driving abroad: your holiday car guide
Driving abroad can be fun, family friendly and cost-effective, our tips will help you stay safe and legal on holiday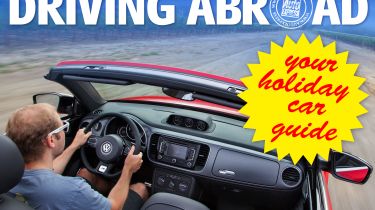 Ferries and the Channel Tunnel tend to be crammed with vehicles during peak holiday times, showing that there's no shortage of people who want to take advantage of their family car when on holiday. If you're planning to join them on a trip to Europe then our travel checklist has been put together to help make sure you stay on the right side of the law.
Driving in France isn't simply a matter of getting off the ferry on the other side of the road, as French driving habits and rules are different to our own in quite significant ways. The same goes for driving in Germany or Spain, or any of the host of foreign destinations accessible by car.
If you're worried about driving on the right, the chances are you'll only need a few kms of foreign motoring under your belt before you realise it's more straightforward than you might have thought. But it helps enormously when you can concentrate on the road, signs and traffic, so it's vital to make sure you understand the different rules, regulations and road etiquette that may apply before you set off.
Our guide to driving abroad has tips and advice on everything we can think of to give you a head start on your driving holiday. So read on to find out about international driving licence requirements, toll road prices and foreign road sign info, and make sure you know what you're heading into.
This guide isn't just for those hopping across the channel either. If you're planning to drive or hire a car in Spain, or Italy, or even the USA, use our links below for the helpful information you need.
Car hire tips when driving abroad
Many holidaymakers and business travellers like to take their own vehicles abroad, and driving your car overseas definitely has advantages compared to hiring a car. For one thing it's cheaper, you don't have to worry about the kids staining the upholstery, and familiarity can make driving abroad more relaxing.
Hiring a car is often unavoidable though, and it can sometimes be less stressful to let the hire company take care of all the legal necessities, such as the high-visibility jackets and breathalysers demanded by law in France. You'll still need to know the rules yourself, of course, but at least you won't be worrying about whether or not your warning triangle will satisfy the French police. It's also important to know whether you can legally hire a car as age restrictions vary.
So for everything you need to know about driving abroad, simply check out the links below. We've got all manner of destinations covered, as well as some of the more obscure driving laws found across the globe. You'll also find tips on getting the best holiday car hire deal, information on the International Driving Permit and on European breakdown cover.
Brexit changes
With the UK having now left the EU with a deal, there are a few changes to driving on the continent. You can read about these changes in detail in our guide to driving in Europe after Brexit.
Driving abroad: everything you need to know 
Partnership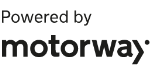 Need to sell your car?
Find your best offer from over 5,000+ dealers. It's that easy.
What are your top tips for driving abroad? Let us know in the comments section below...